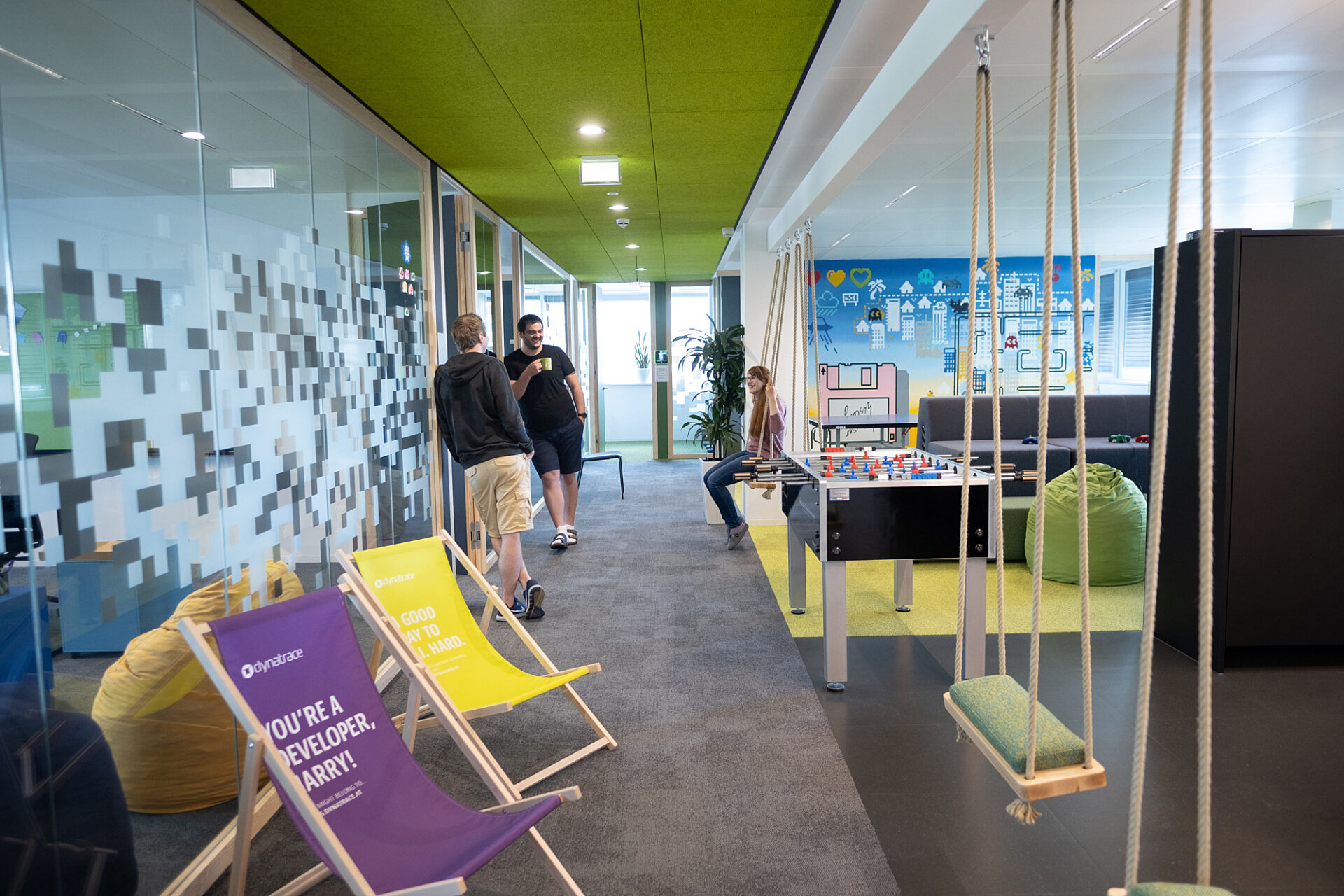 Application Development Engineer - ITSM
Company Description
Who are Dynatrace?
Dynatrace makes it easy and simple to monitor and run the most complex, hyper-scale multi-cloud ecosystems. Purpose built for today's enterprises, Dynatrace is the only AI-powered, full stack and completely automated monitoring solution that provides deep insight (answers, not data) into every user, every transaction, across every application. That's why the world's leading brands, including 79 of the Fortune 100, trust Dynatrace to optimize customer experiences, innovate faster and modernize IT operations with absolute confidence.
Job Description
The primary objective of this role is to ensure our internal ITSM is fully delivering maximum value to the Dynatrace organization worldwide.
The role is responsible for making sure that all required operational processes are implemented within the ITSM timely and effectively. Additionally, that the ITSM road map is proactively managed and continues to meet with the organization requirements. This includes active communication and agreement by the business, with focus on scalability and automation.
The role will be responsible for ensuring that that workflows, processes, and reporting are fully operational and meet with SOX, GDPR and other legal requirements.
The role requires regular meetings with senior and key members of the business. Excellent communication, application, and process understanding is essential to ensure the successful applicant and the EDE department, work as effective partners to the business.
The role will also be responsible for ensuring all ITSM application issues and day-to-day ITSM support issues are resolved swiftly either in house or in collaboration with the vendor and that the deployment of new ITSM services are well managed and communicated to ensure minimal disruption to the business.
The ability to work within a global team is imperative. Experience working internationally is highly desirable. The ability to work within, and contribute to, global procedures and practices is important. Being self-motivated and results oriented is imperative, due to remote management however there will be local teaming.
This role is critical for the delivery, adoption, and ITSM maturity road map across the global Dynatrace organization.
This role may also be asked to participate in IT service requests or other EDE IT projects, as needed.
Qualifications
Qualifications/Skills:
High levels of experience with the FreshDesk suite especially FreshService and FreshChat.

Excellent API knowledge

Good knowledge of reporting applications / Power BI.

Strong Understanding of Process management and ITSM workflow

Experience in maintaining the ITSM instance in multiple disciplines including Service Catalog workflow, Problem and Change management.

Good CSS knowledge

ITSM deployment experience

Process development experience

Excellent interpersonal and communication skills with strong customer-service orientation

Strong communications skills; written, in person and remotely on the phone

Strong technical aptitude and the ability to learn new skills quickly and research for solutions independently

Reliable and punctual; dependable and able to work with minimal supervision

Willingness to work a flexible schedule with occasional work out of hours

Ability to work within standard operating procedures and contribute to the development of these procedures

industry experience preferred

ITIL Certified preferred
Additional Information
We are a market share leader & a 11x magic quadrant leader
We invest more in R&D than some of our competitors' total revenue, assuring market-leading customer value and quick adoption
Enjoy our culture of excellence with competitive compensation packages that recognize and reward greatness
Working with the largest of the Cloud players like AWS, Azure, VMware and Google Cloud allows our customers to have the best of 3rd Generation Monitoring in the world. Not to mention we're fully automated from the start, providing the most advanced solution leveraging our AI machine learning technology
#LI-LT1