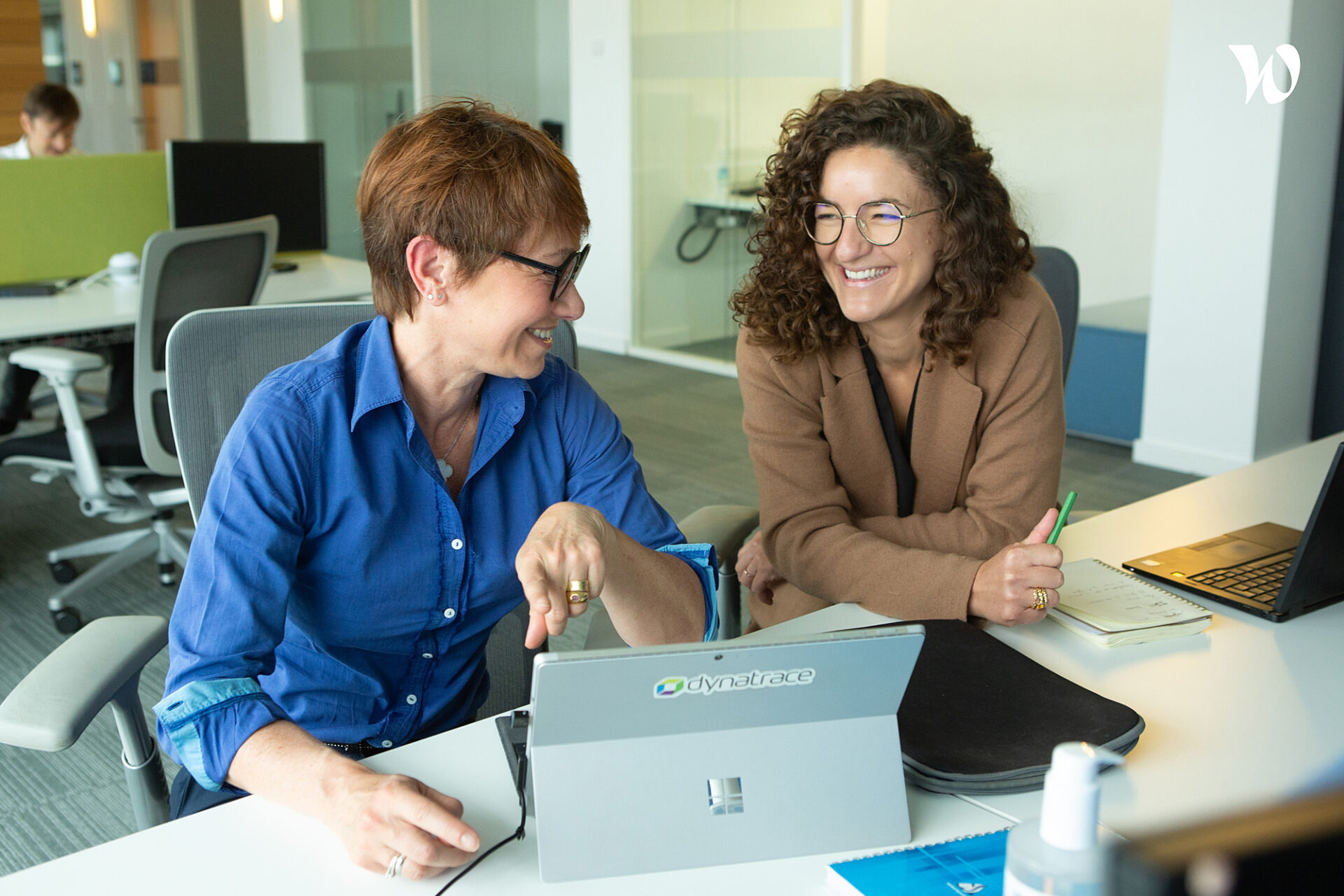 Company Description
Dynatrace exists to make the world's software work perfectly. Our unified software intelligence platform combines broad and deep observability and continuous runtime application security with the most advanced AIOps to provide answers and intelligent automation from data at an enormous scale. This enables innovators to modernize and automate cloud operations, deliver software faster and more securely, and ensure flawless digital experiences. That is why the world's largest organizations trust Dynatrace® to accelerate digital transformation.
Job Description
As Technical Support Manager (TSM), you will lead team of up to 10 Technical Support Engineers (TSEs) in a "B2B" SaaS Support organization, whose focus is on triaging and working towards the resolution of customer-submitted Support tickets, with a broader goal of contributing to overall customer satisfaction, retention, renewals, and product footprint expansion. You will be responsible for the ongoing daily operations of your team, in conjunction with other TSMs, contributing to the overall daily operations of the entire Americas Geo. Using your experience in technical support, consulting services, or other technical customer-facing role, you will collaborate with other TSMs, R&D, Product Management, and other team members to develop, plan, execute, and measure the effectiveness of initiatives that support these operational goals. You will coach, mentor, and measure the performance of your team of TSEs to ensure they are successful at Dynatrace and growing professionally.  Finally, you will also develop strategic relationships, serve as an escalation point, and be a company sponsor to some of our most strategic accounts.
·         Directly manage a team of Technical Support Engineers (TSEs), including but not limited to hiring, managing performance, communicating expectations, developing individual and team goals, and problem resolution to ensure high employee retention and satisfaction

·         Coach and mentor your team of TSEs through a robust training and on-boarding program, foster ongoing enablement and personal development, host team and individual meetings, conduct performance reviews/touchpoints (one-month cadence) against individual and team SMART goals, perform evaluations of customer and ticket interactions, and develop individualized career develop plans

·         Maintain a high level of technical competence and product mastery

·         Collaborate with other TSMs and the Geo Lead to manage daily operations of the Geo. This includes effective management of: the daily incoming ticket queue, individual TSE backlog, incoming ticket escalations, critical large scale "Red Button" events etc.

·         Report on, be accountable for, and provide recommendations to improve key performance metrics of your TSE team, including but not limited: ticket closure rates, overall ticket health, customer engagement, effort, and satisfaction, and relative position in various performance "swim lanes" that are defined by ticket load and complexity over time

·         Help define and manage initiatives that improve our operational performance

·         Collaborate and build strong relationships with other teams (R&D, Customer Success, Product Specialist, Sales, Services, Renewals, and Product Management) to align on key processes, ensure excellent customer experience is being delivered, and ensure that the value and contributions of Dynatrace Support are well understood

·         Coordinate with Senior and Principal TSEs, and management, to develop and deliver technical workshops for TSEs on both product- and industry-related technical topics

·         Lead key customer engagements
Qualifications
•    Bachelor's Degree or equivalent experience in Computer Science or similar field 
•    5+ years of customer support or equivalent experience (with 2+ years in a B2B setting), preferably in a technology-oriented, SaaS-related business.
•    Experience working with large, enterprise customers including executive leadership 
•    Exceptional written and verbal communication skills
•    Demonstrable communication strategies for stressful, high-conflict situations
•    Excellent relationship building skills, including executive levels
•    Excellent presentation skills, including mastery of PowerPoint and public speaking 
•    Proven experience leading teams or strategic initiatives with quantifiable results
•    Results-oriented and driven
•    Fosters teamwork and collaboration
•    Can provide and incorporate feedback
•    Track record of driving innovation
 
Additional Information
•    Management / leadership training or education/certification/degree
•    Business experience / background / P&L responsibility
•    Project management experience
•    Agile methodology understanding
 
Salary Range - $100K - $115K Dependent on Experience
We offer competitive compensation, company-sponsored premium benefits, medical, dental, vacation/holidays, company matching 401(k) Plan, etc. Dynatrace is an Equal Opportunity/Affirmative Action employer. All qualified applicants will receive consideration for employment without regard to race, sex, color, gender identity, religion, national origin, ancestry, citizenship, physical abilities, age, sexual orientation, creed, disability status, veteran status, pregnancy, genetic status, or any other characteristic protected by law.  If your disability makes it difficult for you to use this site, please contact recruiting@dynatrace.com. Dynatrace participates in E-Verify, participant information in English and Spanish. Right to work information in English and Spanish. EEO is the Law/EEO is the Law Supplement. To be considered for this position, please upload your resume/CV.
Dynatrace requires all US employees, contractors or guests entering a US office or event to register with the CLEAR app with their vaccination information or self-certify that they have tested negative for Covid-19 within 48 hours prior to arrival.
Note to Recruiters and Placement Agencies: Dynatrace LLC (Dynatrace) does not accept unsolicited agency resumes. Please do not forward unsolicited agency resumes to our website or to any Dynatrace employee. Dynatrace will not pay fees to any third party agency or firm and will not be responsible for any agency fees associated with unsolicited resumes. Unsolicited resumes received will be considered property of Dynatrace.
Please review the Dynatrace privacy policy here: https://www.dynatrace.com/company/trust-center/policies/recruitment-privacy-notice