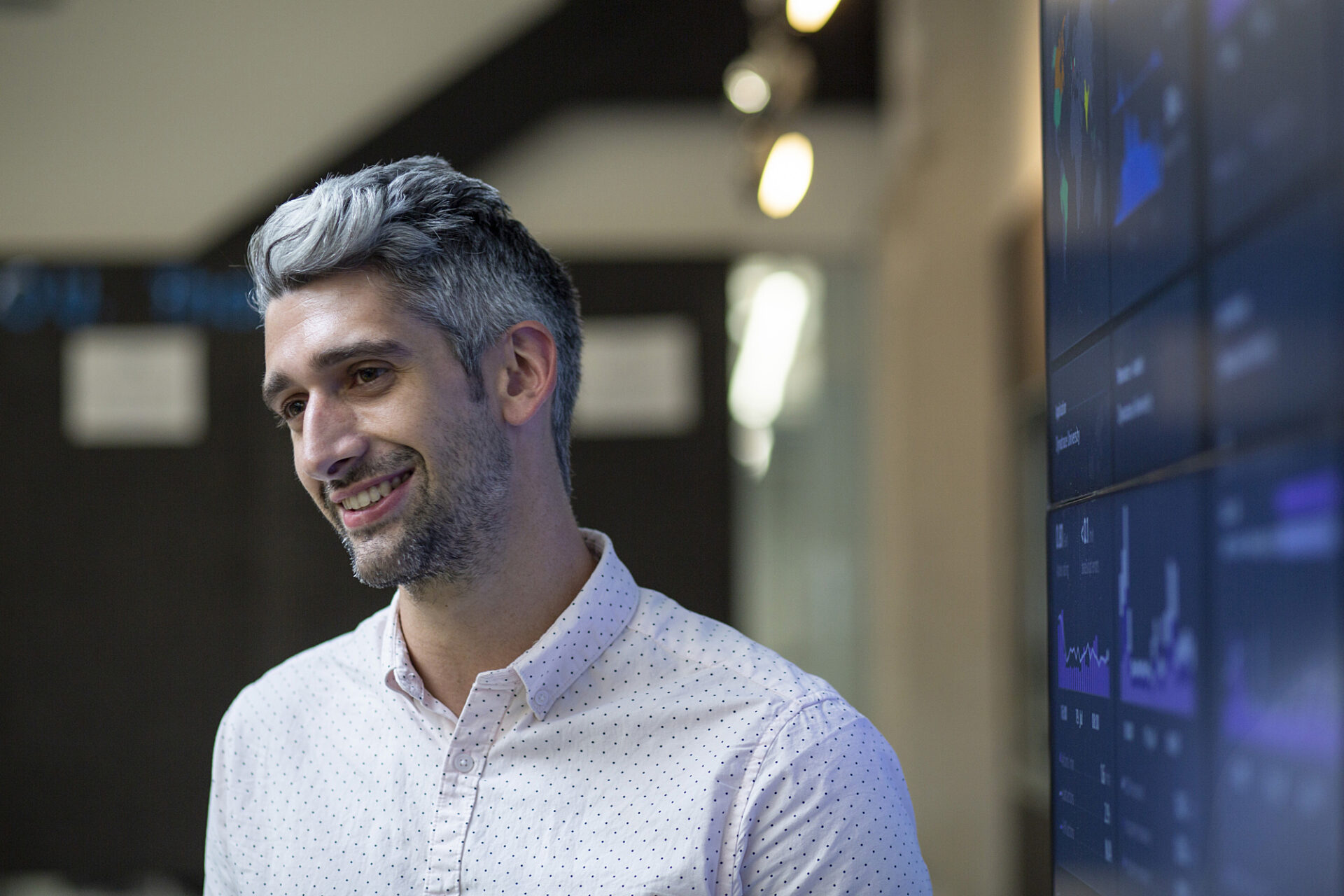 Senior Product Manager (m/f/x) – Engineering Platform
Company Description
Dynatrace provides software intelligence to simplify cloud complexity and accelerate digital transformation. With automatic and intelligent observability at scale, our all-in-one platform delivers precise answers about the performance and security of applications, the underlying infrastructure, and the experience of all users to enable organizations to innovate faster, collaborate more efficiently, and deliver more value with dramatically less effort. That's why many of the world's largest organizations trust Dynatrace®️ to modernize and automate cloud operations, release better software faster, and deliver unrivalled digital experiences.
Job Description
Are you ready to transform innovative ideas to market leadership? Our ideal candidate is someone familiar with the needs of modern apps, container platforms, AIOps and DevOps, and is well-versed in delivering value to enterprise and SaaS. Most importantly, we need someone who is fanatical about users and their needs, data-driven, and focused on results. Are you such a person?  
About the role  
As a product manager of Platform Delivery, you will be constantly improving and innovating on our Continuous Delivery Automation tooling and workflows with focus on self-service capabilities for autonomously working teams. You are able to drill down into details on specific use cases, when necessary, without losing sight of the big picture. You are driven, fearless, and ready to help us carry ideas from the spark of inspiration to reality.  
We are a passionate and open-minded group of software enthusiasts, and together, we are global market leader in software intelligence. By providing actionable data on how applications are performing in real-time—for example, crash reporting, server-side tracking, root-cause analysis to name a few—our full-stack monitoring platform helps our customers anticipate and resolve their software issues. We have made it our mission to ensure that millions of people worldwide have an excellent user experience, made possible through a unique combination of observability, automation, and AI—all compacted into one cloud-based software intelligence platform.    
Qualifications
You'll be responsible for
Defining the strategic direction of our globally distributed platform delivery teams who implement automation for continuous integration, testing, delivery, and deployment 

Bring in innovative state-of-the-art tool stacks and solutions for continuous delivery and gather requirements from development teams to derive value packs in collaboration with other product managers 

Productizing internal tooling and best practices to the market-facing side of our product 

Drive and execute on the deliverables for our Continuous Delivery Automation value stream   

Contributing to the roadmap definition and understand how it fits into our long-term product strategy. Conducting market research and competitive analysis to help determine product direction. 

Understanding customer problems and, working with our design team, develop user flows and wireframes to ensure our solution delivers the best user experience. 

Writing compelling (internal) product blog posts to "wow" the customer.  
Desired skills & experience
2+ years of experience in a DevOps management role or technical product management role 

Understanding of enterprise software and/or SaaS, and of delivering products of features to market 

Empathy for users and their needs: the target audience, desired goals, is value-driven, and thinks in use cases. Works methodically to drill down into the details of a use case and understand its impact on our users and whether it is aligned with the product vision. 

Takes initiative, is a team player, and is to lead via influence, patience, and determination. 

Has the right level of technical understanding in order to effectively work with developers in assessing technical tradeoffs and risks. 

Has experience in bringing new features to market and tracking success with Key Performance Indicators. 

Excellent prioritization skills and working through them across dispersed teams 

Excellent problem-solving, organizational, and analytical skills. 

Strong written and verbal communication skills working with end users as well as with sales and engineering teams. 
Why join Dynatrace 
You are an outgoing person who enjoys spreading out our vision to the customer. 

You want to take ownership and work pro-actively. 

You want to work at a global leader with flat hierarchy and open-door policy. 

You are searching for an international diverse workplace  
Additional Information
Due to legal reasons, we are obliged to disclose the minimum salary according to the collective agreement for this position, which is EUR 65,000 gross per year (based on full-time). We offer a market conform salary in line with qualifications and experience. 
Apply online and be part of our product management team! 
Due to the Covid-19 pandemic and to keep our Dynatracers safe, we adapted to a hybrid working model (partly Home Office, partly at the Office). In the Post-Covid 19 reality, there will be the option to choose between a hybrid (mix of Remote Work and at the Office Work) or full onsite (at the office) working model.