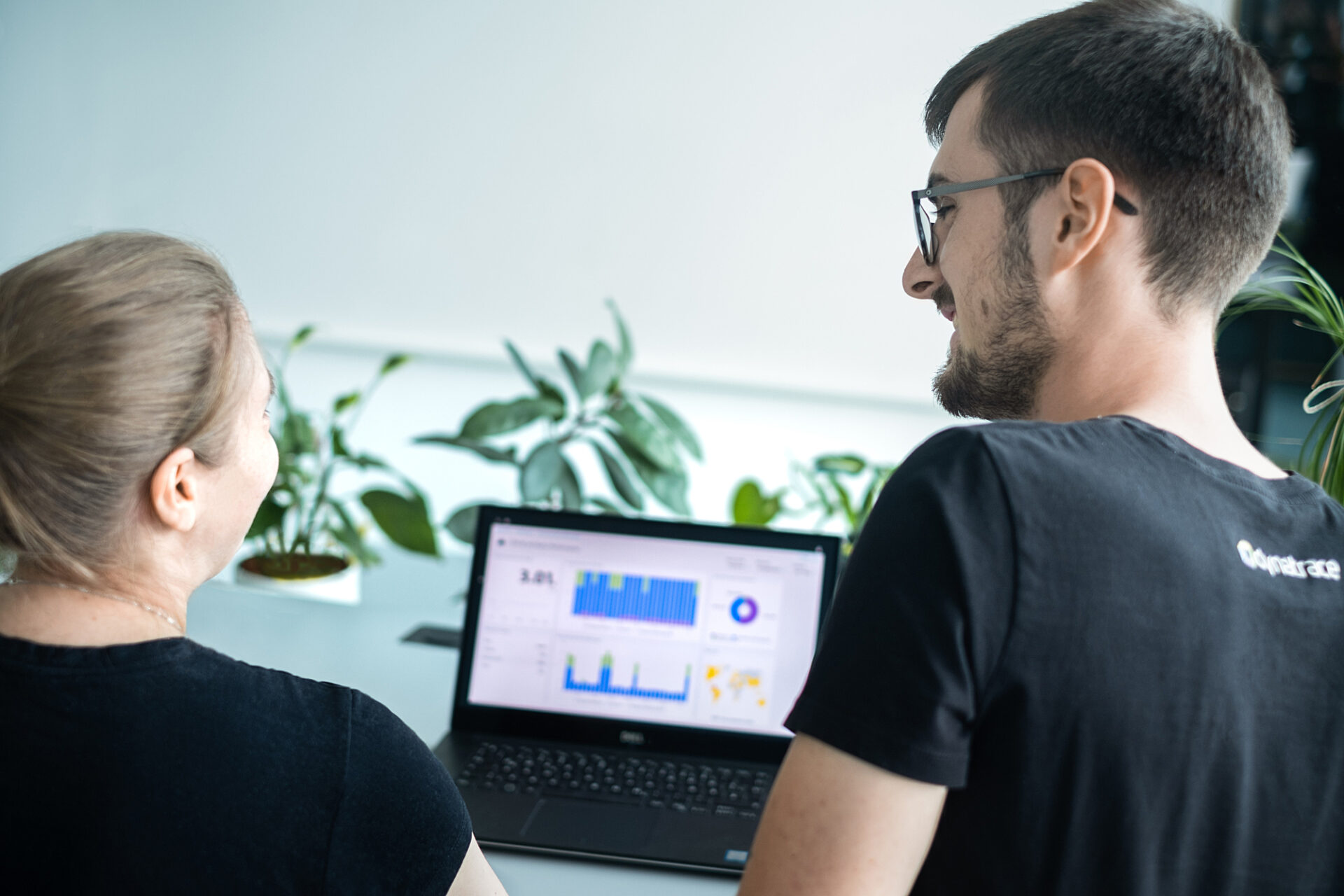 Java Performance Engineer (m/f/x)
Company Description
Dynatrace provides software intelligence to simplify cloud complexity and accelerate digital transformation. With automatic and intelligent observability at scale, our all-in-one platform delivers precise answers about the performance and security of applications, the underlying infrastructure, and the experience of all users to enable organizations to innovate faster, collaborate more efficiently, and deliver more value with dramatically less effort. That's why many of the world's largest organizations trust Dynatrace®️ to modernize and automate cloud operations, release better software faster, and deliver unrivalled digital experiences.
Job Description
"Our Dynatrace Cluster runs fast like a Cheetah, but our goal is to make it fly like a rocket - autonomously" 
Do you want to work with us to bring our system to top performance? Then become part of our Server Performance team! 
We are a passionate and open-minded group of software enthusiasts, and together, we are global market leader in software intelligence. By providing actionable data on how applications are performing in real-time—for example, crash reporting, server-side tracking, root-cause analysis to name a few—our full-stack monitoring platform helps our customers anticipate and resolve their software issues. We have made it our mission to ensure that millions of people worldwide have an excellent user experience, made possible through a unique combination of observability, automation, and AI—all compacted into one cloud-based software intelligence platform.
Qualifications
Your role
To us performance is the key to success – try different approaches to get the best out of our system!

As part of the team you will focus on performance analysis of the Dynatrace cluster to identify bottlenecks and to resolve those together with the development teams. 

You are the contact person for topics such as scalability and robustness and you contribute to self-healing functionality. 

You will also develop into an Apache Cassandra expert, who is responsible for configuration, tuning and operation.

In addition you will work with our DevOps team on the in-depth-analysis of problems in production and continuously improve our automation framework for performance- and load-testing.
Your profile
Technical studies related to Information Technology, Computer Science or similar

Experience in Java backend development and Linux system administration

Experience in load-testing, performance diagnosis and Java profiling is an advantage. Ideally you have heard about Java flight recorder, object-churn and heap-dump-analysis.

Interest in or knowledge about distributed systems, architecture and NoSQL databases (especially Cassandra) is appreciated.

Passionate about developing new ideas for performance optimization
You will love this job if
you enjoy learning new technologies.

you take working with agile methods (Scrum) for granted.

an international environment is attractive to you.

you appreciate team spirit and like swapping new ideas with your teammates.
Additional Information
Due to legal reasons we are obliged to disclose the minimum salary for this position, which is € 38,010 gross per year based on full-time employment (38.5 h/week). We offer a higher salary in line with qualifications and experience. 
Due to the Covid-19 pandemic and to keep our Dynatracers safe, we adapted to a hybrid working model (partly Home Office, partly at the Office). In the Post-Covid 19 reality, there will be the option to choose between a hybrid (mix of Remote Work and at the Office Work) or full onsite (at the office) working model.