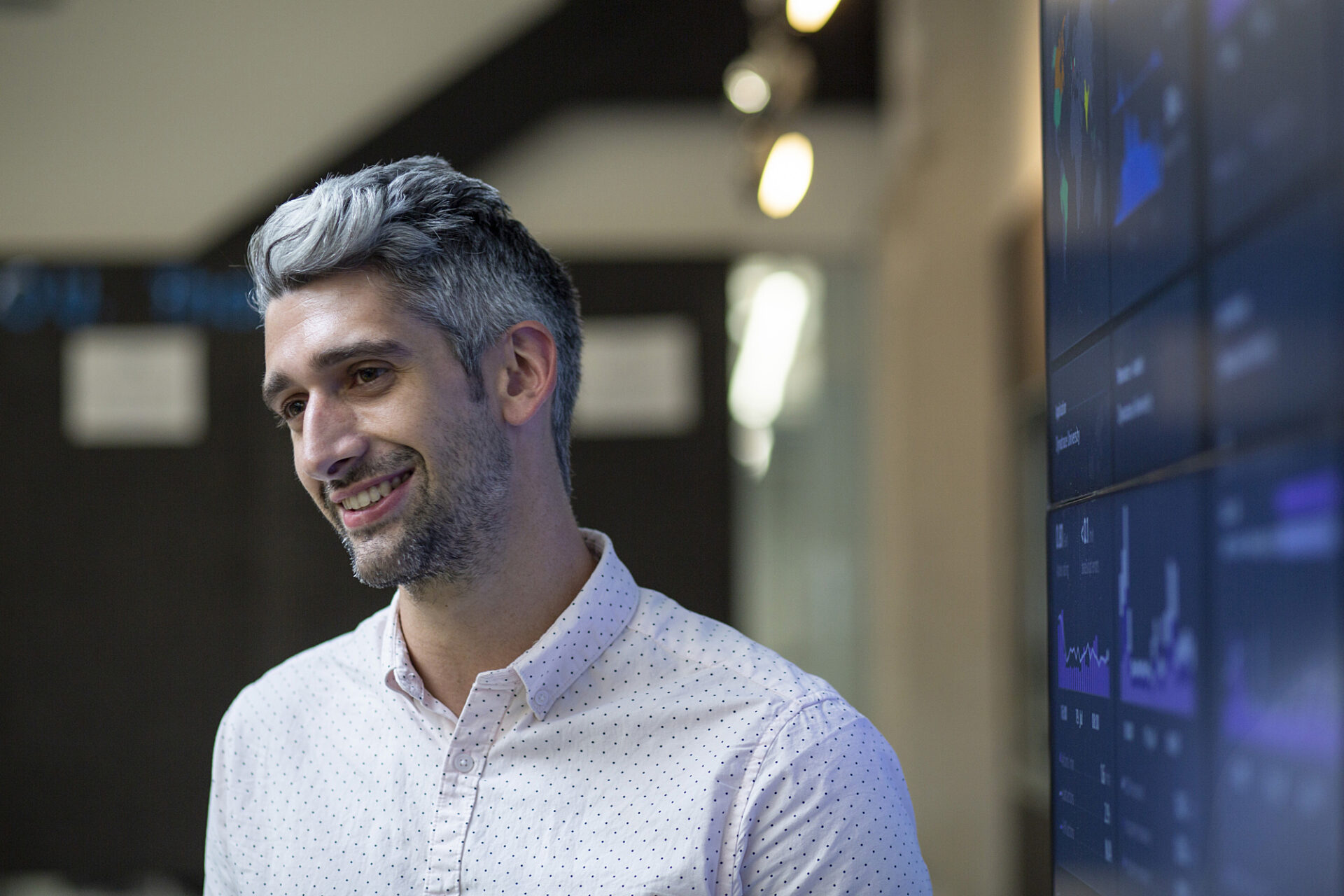 Product Manager (m/f/x) Core Platform/AI/ML/DAVIS
Company Description
Dynatrace provides software intelligence to simplify cloud complexity and accelerate digital transformation. With automatic and intelligent observability at scale, our all-in-one platform delivers precise answers about the performance and security of applications, the underlying infrastructure, and the experience of all users to enable organizations to innovate faster, collaborate more efficiently, and deliver more value with dramatically less effort. That's why many of the world's largest organizations trust Dynatrace®️ to modernize and automate cloud operations, release better software faster, and deliver unrivalled digital experiences.
Job Description
We are a passionate and open-minded group of software enthusiasts, and together, we are global market leader in software intelligence. By providing actionable data on how applications are performing in real-time—for example, crash reporting, server-side tracking, root-cause analysis to name a few—our full-stack monitoring platform helps our customers anticipate and resolve their software issues. We have made it our mission to ensure that millions of people worldwide have an excellent user experience, made possible through a unique combination of observability, automation, and AI—all compacted into one cloud-based software intelligence platform.    
The Core Platform is the heart of Dynatrace and serves multiple product purposes such as storing and analyzing observability data as well as frameworks that are used to build the different Dynatrace modules. The entire product is built on the Platform and relies on it. Hyperscale, lightning performance and delivery are key to the aspect you will deliver. 
Qualifications
In your future role
You will drive new innovative core product capabilities, focused on delivering smart, AI-driven answers out of a hyperscale data lake. 

You own the functional- and use case-based aspects of product roadmap, represent the end user's point of view, and strive for innovative solutions by answering the WHY and understanding the end user's pain points. 

As part of a larger team, you drive the product roadmap definition and our near-term and long-term product strategy. 

You work together with our agile R&D teams to shape our AI-driven product capabilities, such as automatic root-cause detection for critical incidences within millions of IT topology components. You shape AI-driven automation features that WOW customers and create value-add that sells and impacts product adoption in a measurable fashion. 

You manage and direct research and development (R&D) and processes to meet the needs of our AI strategy.  

You manage cross-functional product initiatives with our customer support to excel in customer support situations, prevent escalations and "smooth sailing".   

You work together with product marketing to develop targeted messaging, define go-to-market strategies and tactics, closely work with our data science team and enable the sales team. 
Your profile
Ideally you bring experience in operating or developing software in modern cloud environments. 

You are familiar with terms such as deep learning, graph algorithms, TensorFlow and gradient descent. 

You have an entrepreneurial mindset to understand the business goals, customer value and you can translate product strategy into business impact.  

You can think big, but at the same time break things down into smaller, incremental goals for the R&D teams. 

Clear sense of ownership and accountability, strong communication skills towards team, peers, and stakeholders alike, as well as a bias for action   

Willingness to travel (< 10%) 
Why join Dynatrace
International environment with strong cross-lab collaboration

Open-Door policy, learning from each other and celebrating success together as a team

You show passion for empowering others to drive innovation using technology  

You want to be part of a global leader with a flat hierarchy mindset
Additional Information
Due to legal reasons we are obliged to disclose the minimum salary according to the collective agreement for this position, which is EUR 55,000 gross per year (based on full-time). We offer a market conform salary in line with qualifications and experience.
Apply online and be part of our extraordinary Product Management Team.
Due to the Covid-19 pandemic and to keep our Dynatracers safe, we adapted to a hybrid working model (partly Home Office, partly at the Office). In the Post-Covid 19 reality, there will be the option to choose between a hybrid (mix of Remote Work and at the Office Work) or full onsite (at the office) working model.