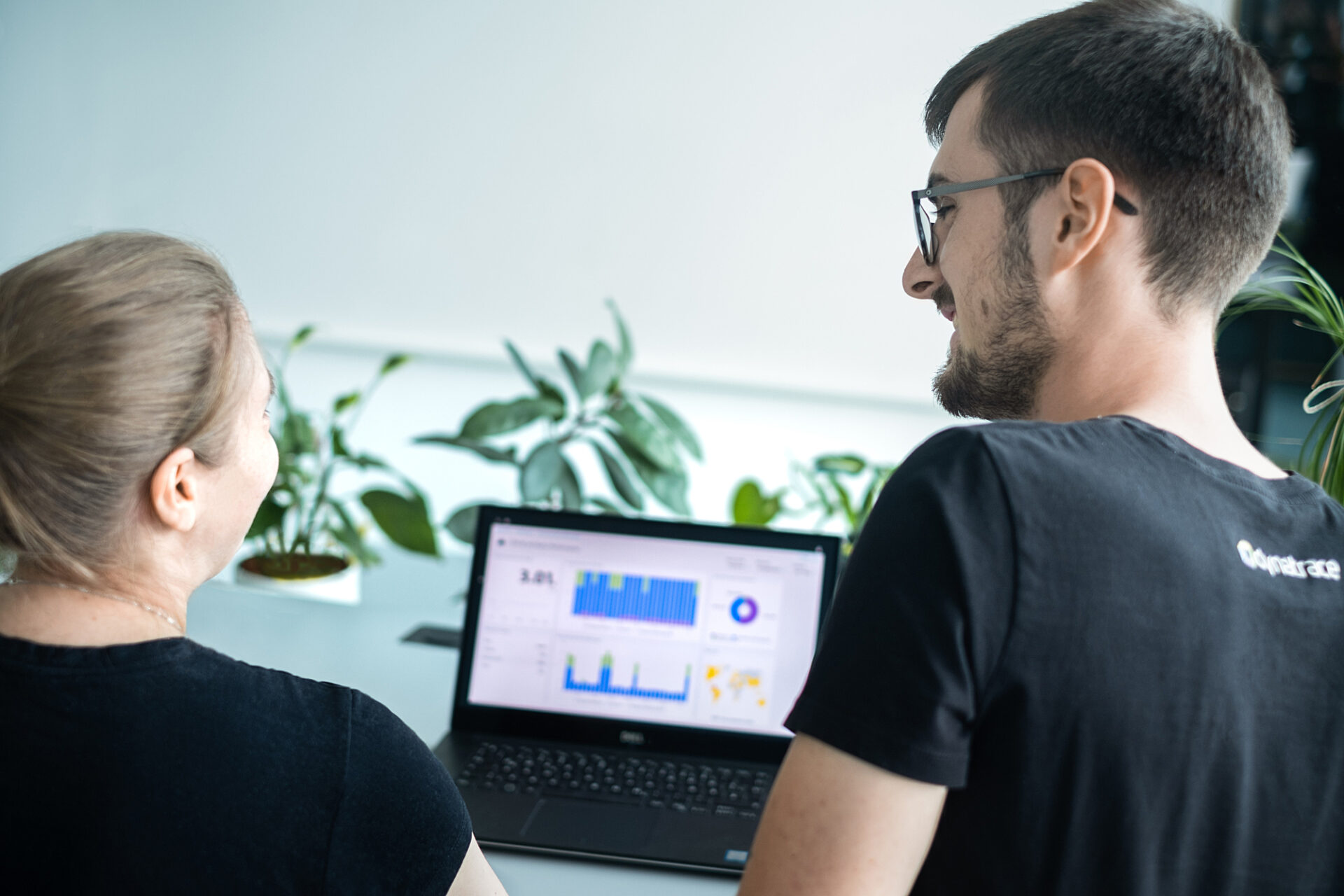 Cloud Security Engineer (m/f/x)
Company Description
Dynatrace provides software intelligence to simplify cloud complexity and accelerate digital transformation. With automatic and intelligent observability at scale, our all-in-one platform delivers precise answers about the performance and security of applications, the underlying infrastructure, and the experience of all users to enable organizations to innovate faster, collaborate more efficiently, and deliver more value with dramatically less effort. That's why many of the world's largest organizations trust Dynatrace®️ to modernize and automate cloud operations, release better software faster, and deliver unrivalled digital experiences.
Job Description
You like to securely work in the clouds? Working with the newest technologies is your passion? Acting as a cross-cloud security expert is what you want to do? Then join our team and take responsibility for an enterprise-scale cross-cloud environment. 
At Dynatrace, we have made it our mission to ensure that millions of people worldwide have an excellent user experience, made possible through a unique combination of observability, automation, and AI—all compacted into one cloud-based software intelligence platform to give our customers visibility and precise, AI-backed answers across their entire digital ecosystem. 
Your team
Guards the entire cloud world of Dynatrace and thrives for keeping it secure and cost-efficient 

Consists of highly skilled software engineers with a passion for automation and in-depth knowledge of different cloud platforms 

Sees asking for help as a chance to grow 

Enjoys a good work-life balance and a highly appreciating environment 
Qualifications
Your role
Enable your Dynatrace colleagues to work securely with AWS, GCP and Azure

Develop new or embrace existing solutions that support your colleagues to solve security issues in a self-service fashion 

Enrich our toolset by building extensions or services (e.g. programmed in Java) that provide automatism to auto-remediate or detect severe security misconfigurations 

Establish rules, guidelines, and boundaries for governance, security, and permissions in order to create a stable and secure surrounding 

Support with your know-how to answer questions like "How to work securely with K8s in AWS?" or "What is the recommended setup to securely expose a specific service?" 

Educate the team members and spread your knowledge

Take responsibility for an enterprise-scale public cross-cloud environment 

Attend conferences to stay up-to-date 
Your profile
2+ years of experience with one of the major cloud platforms and a keen interest in security 

Technical studies related to Software Engineering or equivalent professional experience

Experience in backend development (ideally Java) and API-design 

Hands-on team player with outstanding communication skills and an "automate everything" mindset

Visionary and pro-active person of action who loves challenges 
Additional Information
Why Dynatrace
We are the #1 Tech Employer in Austria (2021 ranking by trend magazine, statista & kununu). 

The world's largest enterprises use our solution, including more than 70 of the Fortune 100 companies. 

We are a one-product software company with a flat hierarchy, with over 750+ software engineers. 

International working environment with English as our corporate language. 

We believe in an outstanding employee experience, a culture of innovation and autonomy, along with an entrepreneurial mindset as the basis for an exceptional product that provides real value.  
Do you want to find out how the application process at Dynatrace looks like? Check out what our Dynatracers have to say about it. 
Due to legal reasons we are obliged to disclose the minimum salary for this position, which is € 38,010 gross per year based on full-time employment (38.5 h/week). We offer a higher salary in line with qualifications and experience. 
Due to the Covid-19 pandemic and to keep our Dynatracers safe, we adapted to a hybrid working model (partly Home Office, partly at the Office). In the Post-Covid 19 reality, there will be the option to choose between a hybrid (mix of Remote Work and at the Office Work) or full onsite (at the office) working model.