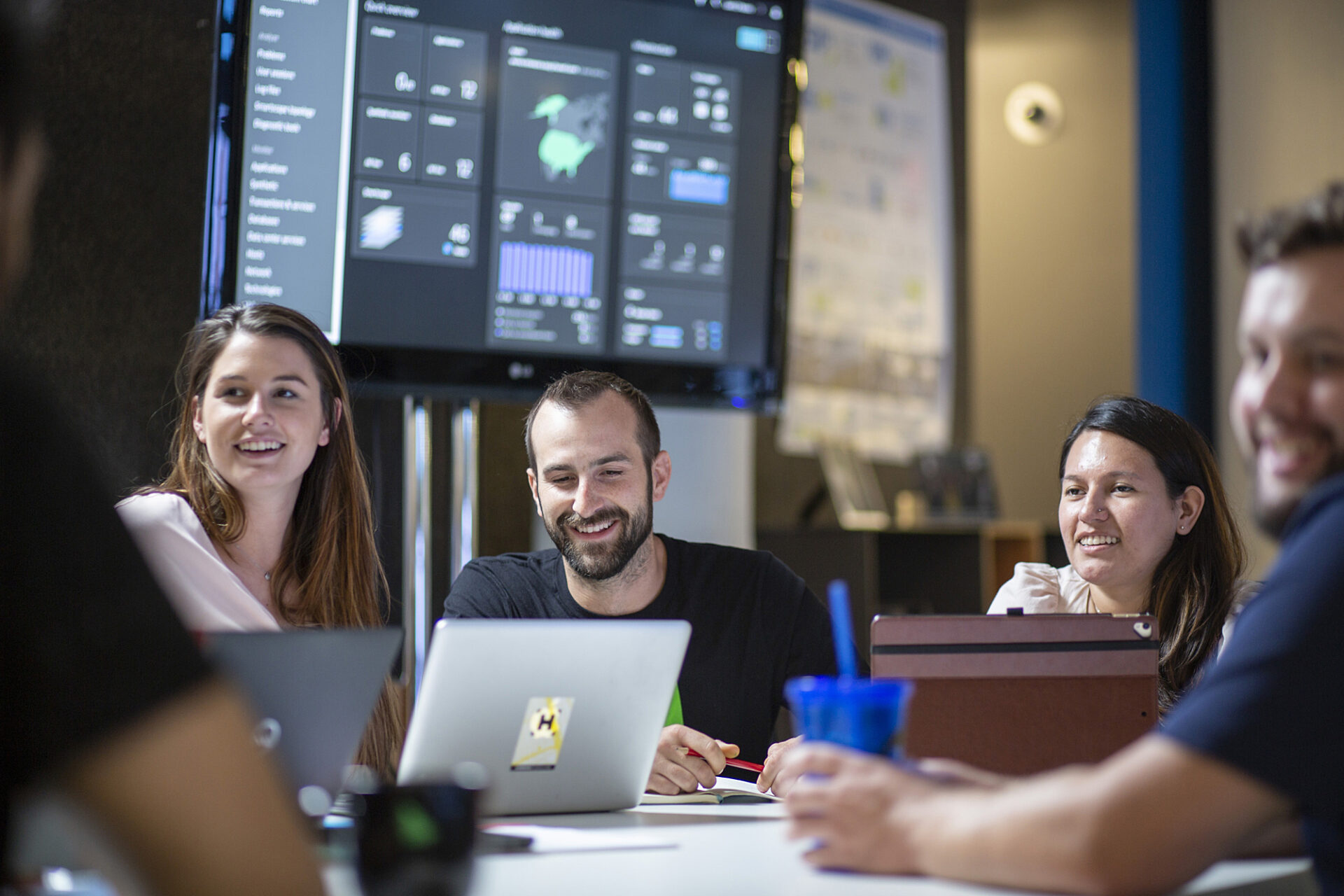 Technical Enablement Manager
Company Description
Dynatrace exists to make the world's software work perfectly. Our unified software intelligence platform combines broad and deep observability and continuous runtime application security with the most advanced AIOps to provide answers and intelligent automation from data at an enormous scale. This enables innovators to modernize and automate cloud operations, deliver software faster and more securely, and ensure flawless digital experiences. That is why the world's largest organizations trust Dynatrace® to accelerate digital transformation.
Job Description
Dynatrace ONE is what we've branded our transformative customer experience program. We bring traditionally siloed post-sales teams, such as customer success, technical support, and services, together into "squads" with the single objective to make our customers successful. Our mission is to transform the customer experience through personal conversations, strategic guidance, and proactive engagement. We help our customers accelerate their adoption of Dynatrace's advanced capabilities by leveraging our expertise and best practices, realize the transformational value of Dynatrace to modernize the management of their applications and services, and develop meaningful relationships that focus our customers' business and personal success.
As a Technical Enablement Manager (TEM), you will partner with your regional leadership stakeholders to drive regional needs while also being responsible for the implementation of global programs, policies, and procedures that enable end-users to navigate customers through the key stages of their lifecycle successfully: from pre-sales to post-sales, onboarding, relationship management, growth, and renewals. 
You will be responsible for delivering training as well as measuring its effectiveness. Training and enablement will center around multiple topics such as (but not limited to) technical Dynatrace product knowledge and a deep understanding of IT and monitoring and observability knowledge. 
The ideal candidate is a high-energy, driven individual with technical IT acumen, enablement, and coaching experience. The candidate should thrive working in a fast-paced, dynamic environment.
Responsibilities
Administer enablement classes/activities for internal end-users

Work with the larger Dynatrace Operations team to identify training requirements

Create and maintain materials/instruction for ongoing enablement (includes administration of Dynatrace LMS)

Improve the effectiveness and efficiency of the enablement process

Deliver and maintain onboarding and continuous enablement to end-users while contributing to global programs development and process improvement

Measure and drive consistency, productivity, and the efficiency of processes, training, and tools while driving feedback to the global programs for continuous improvement

Align closely with Dynatrace ONE leadership to maintain, technical enablement programs and supporting functions such as ad-hoc enablement needs, project ownership and responsibilities for operations, a regular cadence of reporting and analytics with leadership, tooling updates as well as process updates, and key initiative delivery

Manage and execute delivery of Dynatrace go-to-market enablement plans, playbooks, and strategic projects

Build relationships, collaborate, and work cross-functionally with key business stakeholders (Sales Leadership, Expert Services, Support, Marketing) that align with organizational considerations to promote continuous improvement and effectiveness of technical enablement programs

Contribute to the creation of digital education assets (e.g., video, webinars, product simulations, welcome emails, insights articles …) to support the adoption

Track and oversee the metrics and reporting needed to measure the success and impact of training
Qualifications
Bachelor's degree in Computer Science, Information Technology, or equivalent work experience

5+ years of training or consulting expertise, either customer-facing or for internal teams

2+ years of enablement, training, coaching & development experience

Strong IT acumen and a passion for technology

Have a general understanding of at least one or more of the following technology areas:

Cloud/new stack technologies such as OpenStack, OpenShift, AWS, Azure, Google Cloud, Cloud Foundry, Kubernetes, SAP, etc.  

Web and application server technologies such as Apache, IIS, WebSphere, WebLogic and JBoss  

Server/Server-side technologies such as Java Servlets, PHP, HTML, CSS, JavaScript, and Ajax  

Ability to translate technical aspects of a product for non-technical personas and roles

Experience with post-sale methodologies, processes, and enablement best practice

Experience with CRM tools as a user or administrator

Strong analytical skills and technical capabilities

Strong communication, facilitation, and presentation skills

Ability to execute under swift deadlines (must love moving fast and being flexible)

Demonstrated ability to establish and manage project priorities and timelines to achieve results

Experience working with and supporting global teams, preferably in a SaaS organization

Excellent verbal and written communication skills

Ability to create high-quality content independently

Ability to embrace new challenges with confidence, curiosity, and an open mind

Experience with customer journey design, curriculum creation, and/or competence
Additional Information
We take our Employer Brand and internal culture seriously. So much so, we are consistently recognized by reputable companies and brands like Business Insider, USA Today and Forbes. This year so far, Dynatrace scored a seat on Comparably's award lists for Best Company Outlook, Best Company Global Culture, and Best Places to Work in Boston, to name a few. Dynatrace was also honored in the coveted Top Workplaces USA list in 2021. And we're proud to be recognized on BuiltIn Boston's 2021 'Best Large Companies to Work For' and 'Best Paying Companies.' We've got it made—won't you join the #DynatraceLife?
All your information will be kept confidential according to EEO guidelines.
Please review the Dynatrace privacy policy here: https://www.dynatrace.com/company/trust-center/policies/recruitment-privacy-notice