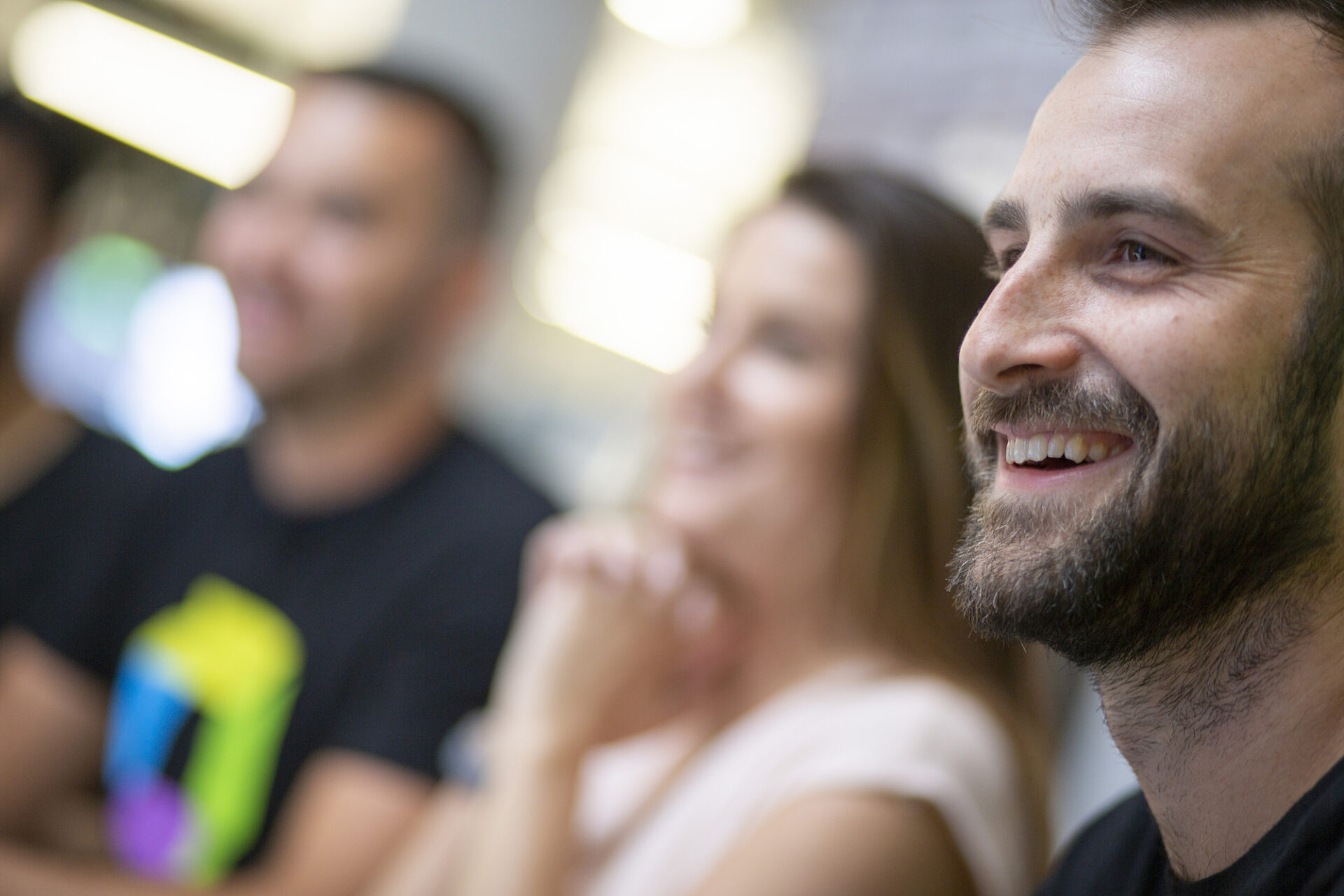 Allround Talent für Office of the CTO (m/w/x)
Unternehmensbeschreibung
Dynatrace provides software intelligence to simplify cloud complexity and accelerate digital transformation. With automatic and intelligent observability at scale, our all-in-one platform delivers precise answers about the performance and security of applications, the underlying infrastructure, and the experience of all users to enable organizations to innovate faster, collaborate more efficiently, and deliver more value with dramatically less effort. That's why many of the world's largest organizations trust Dynatrace®️ to modernize and automate cloud operations, release better software faster, and deliver unrivalled digital experiences.
Stellenbeschreibung
Willst du dem Founder & CTO des Weltmarktführers im Bereich Software Intelligence organisatorisch zur Seite zu stehen? Reizt dich eines der innovativsten IT Unternehmen aus Linz, das bereits seit mehr als 10 Jahren Weltmarktführer ist? Möchtest du Teil eines agilen Unternehmens sein, das Herausforderungen stets gemeinsam meistert und offene Kommunikation lebt? Dann möchten wir dich gerne kennenlernen!  
Deine abwechslungsreiche Rolle im Team
Du bist die rechte Hand unseres CTOs und fungierst als zentrale Schnittstelle zwischen ihm und den übergreifenden, internationalen Teams. 

Durch dein Verständnis für das Business eines Software-Unternehmens, selektierst & priorisierst du organisations- und entscheidungsrelevante Informationen gekonnt vorab und hältst ihm somit den Rücken frei. 

Als Allround-Talent übernimmst du die eigenverantwortliche Organisation von Meetings und bereitest die dazu notwendigen Unterlagen und Präsentationen auf. 

Terminmanagement und Reiseorganisation sind aufgrund deines Organisationstalents ein Leichtes für dich. 
Qualifikationen
Neben einer abgeschlossenen kfm. Ausbildung bringst du mehrjährige Erfahrung in der (Projekt-) Assistenz, idealerweise in einem agilen Umfeld, mit. 

Du begeisterst dich für IT und kannst dich in software-relevante Themen hineindenken. 

Du bist eine extrovertierte, proaktive Persönlichkeit mit hoher Serviceorientierung. 

Du bist ein Organisationstalent mit gewisser Belastbarkeit & eigenständiger Arbeitsweise zeichnen dich aus. 

Außerdem setzen wir ausgezeichnete Englischkenntnisse in Wort & Schrift voraus. 
Zusätzliche Informationen
Wir bieten ein Einstiegs-Jahresbruttogehalt auf Basis für Vollzeitbeschäftigung ab EUR 36.890 (bei einschlägiger Qualifikation und Erfahrung deutlich mehr).   
Werde Teil unseres Office of the CTO und bewirb dich am besten gleich online. 
Due to the Covid-19 pandemic and to keep our Dynatracers safe, we adapted to a hybrid working model (partly Home Office, partly at the Office). In the Post-Covid 19 reality, there will be the option to choose between a hybrid (mix of Remote Work and at the Office Work) or full onsite (at the office) working model.