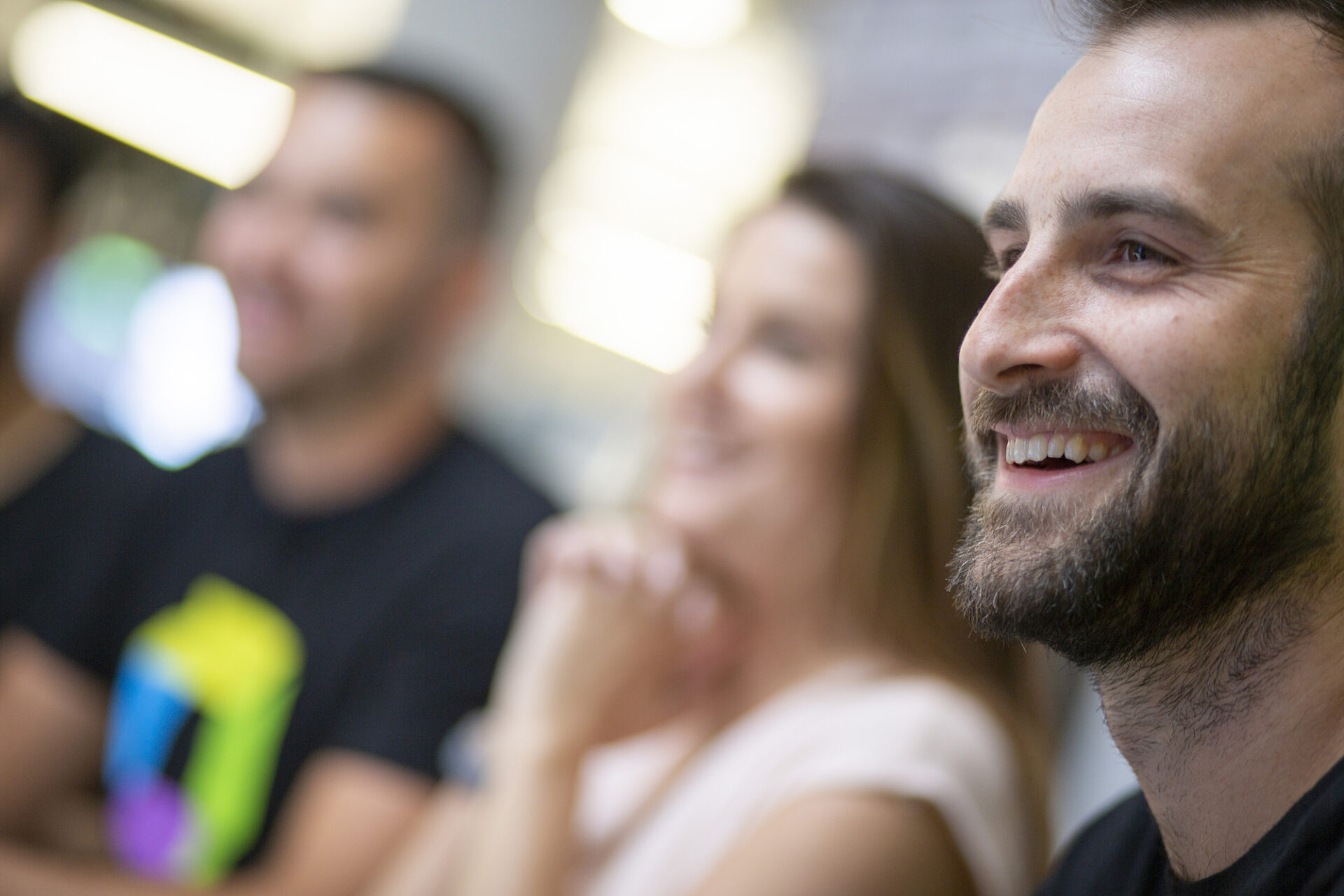 Company Description
Dynatrace provides software intelligence to simplify cloud complexity and accelerate digital transformation. With automatic and intelligent observability at scale, our all-in-one platform delivers precise answers about the performance and security of applications, the underlying infrastructure, and the experience of all users to enable organizations to innovate faster, collaborate more efficiently, and deliver more value with dramatically less effort. That's why many of the world's largest organizations trust Dynatrace®️ to modernize and automate cloud operations, release better software faster, and deliver unrivalled digital experiences.
Job Description
We are looking for a "Rockstar" Office Admin Manager with an effervescent personality, who can cultivate an energetic team-oriented vibe and be a positive influence throughout the organization.  An approachable Office Admin Manager with strong leadership qualities. Someone with excellent communication and interpersonal skills, who feels comfortable talking with everyone, from the executive team to a delivery person, while at the same time making each person feel as important as the next.   In addition to overseeing the office, along with managing and mentoring the local admin team, this person could potentially support some of the executives in our office in Waltham. This is a dynamic role in a fast-paced, high tech environment! If you are a go-getter who thinks quickly on your feet while juggling multiple responsibilities, this will be a great opportunity.
Primary Role & Responsibilities:
Manage, mentor, and lead the Waltham admin team – allocate tasks, monitor performance and work as a cohesive team.

Build and exhibit a warm, approachable team persona so that all employees feel comfortable with the admin team's accessibility and receptiveness.

Identify and improve areas of the office life that will promote the company's future success.

Responsible for the administrative and organizational responsibilities needed to keep the Waltham office operating efficiently.

Maintain/manage effective operational relationships with key members of Waltham, MA team (i.e. Admin team, Legal, GTG, Finance, etc.)

Perform administrative tasks - no task is too menial for any member of the team.

Support staff members that require assistance with travel, complex calendar and scheduling requirements, expense report processing, organizing meetings/events, preparing and editing communications/presentations, etc.

Receive and interact with incoming visitors.

Schedule conference rooms and monitor for proper set up including maintenance of overall office appearance.

Participate actively with the coordination and implementation of team/office activities by being a key contributor to the Waltham's social committee known as the Fun Squad. 

Assist and coordinate space planning activities within the office.

Manage relationships with vendors, service providers and the landlord.

Shared front desk coverage.
Qualifications
Experienced Office Manager and Executive Admin with a successful track record of working in fast paced diverse corporate environment. 

An individual with 5-10 years Executive Admin + managerial experience.

Naturally positive attitude and friendly communication style.

Pro-active curiosity – involve the admin team with new and innovative activities that are taking place in the office and how they can pro-actively support. 

Flexibility – able to roll with the punches and handle anything that comes your way.

Strong leadership skills and organization skills.  Able to anticipate needs to maximize effectiveness.

Excellent interpersonal skills - positive attitude and ability to work and communicate effectively with many people.

Professional demeanor with strong customer service skills.

High level of integrity with ability to maintain confidential/sensitive information.

Ability to manage time and handle multiple tasks concurrently – outstanding organizational skills and follow-through.

Ability to work independently as well as in a team environment.

Effective oral and written communication skills.

Excellent judgment and decision-making abilities.

Experience with entire Microsoft Office Suite.
Additional Information
#LI-HC1
All your information will be kept confidential according to EEO guidelines.
We offer competitive compensation, company-sponsored premium benefits, medical, dental, vacation/holidays, company matching 401(k) Plan, etc. Dynatrace is an Equal Opportunity/Affirmative Action employer. All qualified applicants will receive consideration for employment without regard to race, sex, color, gender identity, religion, national origin, ancestry, citizenship, physical abilities, age, sexual orientation, creed, disability status, veteran status, pregnancy, genetic status, or any other characteristic protected by law.  If your disability makes it difficult for you to use this site, please contact recruiting@dynatrace.com. Dynatrace participates in E-Verify, participant information in English and Spanish. Right to work information in English and Spanish. EEO is the Law/EEO is the Law Supplement. To be considered for this position, please upload your resume/CV.
Dynatrace requires all US employees to be fully vaccinated against COVID-19 two weeks prior to their start date, and to provide verification via the Clear app.  Requests for exemptions, must be reviewed and approved prior to commencing employment.  If this requirement is not met, your employment will not commence.
Note to Recruiters and Placement Agencies: Dynatrace LLC (Dynatrace) does not accept unsolicited agency resumes. Please do not forward unsolicited agency resumes to our website or to any Dynatrace employee. Dynatrace will not pay fees to any third party agency or firm and will not be responsible for any agency fees associated with unsolicited resumes. Unsolicited resumes received will be considered property of Dynatrace.