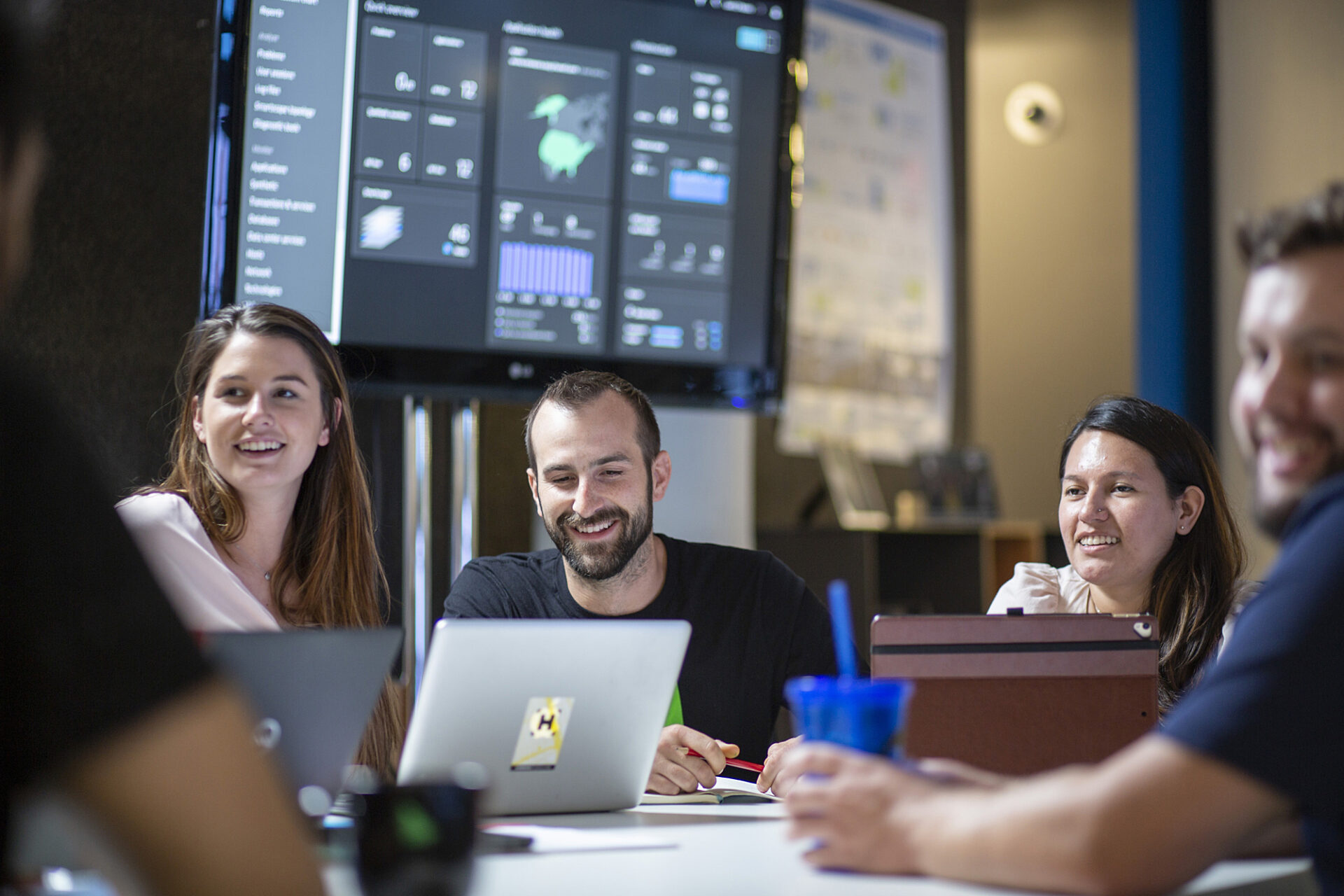 Team Manager- Customer Success (French Speaking)
Company Description
Dynatrace provides software intelligence to simplify cloud complexity and accelerate digital transformation. With automatic and intelligent observability at scale, our all-in-one platform delivers precise answers about the performance and security of applications, the underlying infrastructure, and the experience of all users to enable organizations to innovate faster, collaborate more efficiently, and deliver more value with dramatically less effort. That's why many of the world's largest organizations trust Dynatrace®️ to modernize and automate cloud operations, release better software faster, and deliver unrivalled digital experiences.
Dynatrace ONE is Dynatrace's name for our transformative customer experience program, where we bring traditionally siloed post-sales teams, such as customer success, technical support, and services, together into "squads" with the single objective—make our customers successful.  Our mission is to transform the customer experience through personal conversations, strategic guidance, and proactive engagement.  We help our customers accelerate their adoption of Dynatrace's advanced capabilities by leveraging our expertise and best practices, experience the full value of Dynatrace to modernize the management of their applications and services, and develop meaningful relationships that focus our customers' business and personal success.
Job Description
As a Manager of Customer Success, you will lead a team of up to 12 Customer Success Managers (CSMs) whose focus is ensuring high customer satisfaction, revenue retention, and develop expansion opportunities. Using your extensive experience in customer success, you will collaborate with other CSM managers, peers, and team members to develop, plan, execute, and measure the effectiveness of key Customer Success and Dynatrace ONE initiatives. You will also coach and mentor your team of CSMs to ensure they are successful at Dynatrace and growing professionally.  Finally, you will also develop strategic relationships, serve as an escalation point, and be company sponsor to some of our most strategic accounts.
Responsibilities and Duties
Directly manage a team of CSMs, including but not limited to hiring, managing performance, communicating expectations, developing individual and team goals, and problem resolution to ensure high employee retention and satisfaction.

Coach and mentor your team of CSMs through developing a robust training and on-boarding program, hosting team and individual meetings, shadow customer meetings, and conducting performance reviews (six-month cadence) around Dynatrace ONE standards.

Develop, continuously improve, and enable CSMs of current CSM programs, processes, and policies, such as customer journey mapping, success planning outline, strategic business reviews, measuring adoption, activity tracking, reporting, and growth hacking.

Report on, be accountable for, and provide recommendations to improve key performance metrics of your CSM team and customer accounts, including but not limited: to renewal rates, customer churn (and why), product adoption, customer satisfaction, and customer health.

Collaborate with other teams (Technical Product Specialists, Sales, Services, Technical Support, Renewals, and Product Management) to align on key processes, ensure excellent customer experience is being delivered, and the value of Dynatrace ONE and Dynatrace ONE Premium is well understood.

Develop strong relationships with Service Delivery Managers and Account Executives in order to position Dynatrace ONE Premium early in their sales cycles and are able to articulate the value of Dynatrace ONE Premium to their customers.

Work with the Sales team and customers to gather feedback on customer engagements, unmet needs, missed opportunities and incorporate learnings into program and process improvements.

Coordinate with Product Specialist Managers to regularly report on Dynatrace ONE KPIs, lessons learned, and ongoing development of customer success stories.

Be a first point-of-escalation for CSMs and customers when supporting at-risk or high-profile customers to ensure high customer satisfaction and retention.
Qualifications
Bachelor's degree or equivalent experience

5+ years of Customer Success and/or Account Management experience, preferably in a technology-oriented, SaaS-related business.

 Proven experience leading teams or strategic initiatives with quantifiable results

 Proven track record of achieving high renewal rates (90%+)

·Exceptional French and English written and verbal communication skills

Excellent presentation skills, including mastery of PowerPoint and public speaking

 Excellent relationship building skills, including executive levels

Demonstrates success in partnering with other groups within an organization to put together best practices ensuring a united front to the customer

Ability to lead a diverse team of individuals

Results and data driven

Foster teamwork and collaboration

Can provide and incorporates feedback

Highly organized & proactive
Additional Information
You want to learn more about Dynatrace and our philosophy of Customer Success? Have a quick read on our VP Shawn White providing you with his vision:
https://www.builtinboston.com/2021/11/16/how-scale-collaboration-customer-success-sales
We take our Employer Brand and internal culture seriously. So much so, we are consistently recognized by reputable companies and brands like Business Insider, USA Today and Forbes. This year so far, Dynatrace scored a seat on Comparably's award lists for Best Company Outlook, Best Company Global Culture, and Best Places to Work in Boston, to name a few. Dynatrace was also honored in the coveted Top Workplaces USA list in 2021. And we're proud to be recognized on BuiltIn Boston's 2021 'Best Large Companies to Work For' and 'Best Paying Companies.' We've got it made—won't you join the #DynatraceLife?
All your information will be kept confidential according to EEO guidelines.