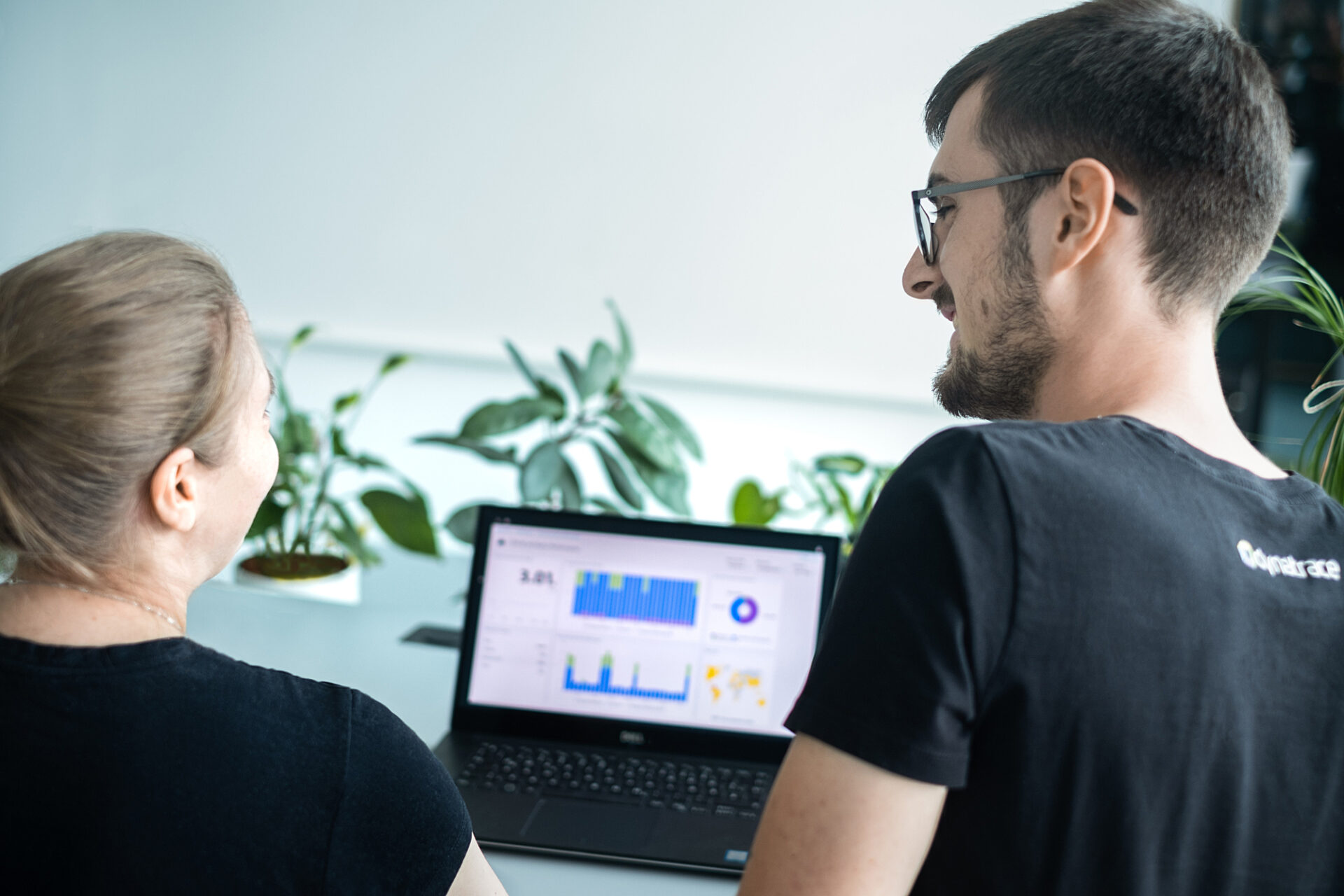 Global Lead (m/f/x) - Developer Relations Open Observability
Company Description
Dynatrace provides software intelligence to simplify cloud complexity and accelerate digital transformation. With automatic and intelligent observability at scale, our all-in-one platform delivers precise answers about the performance and security of applications, the underlying infrastructure, and the experience of all users to enable organizations to innovate faster, collaborate more efficiently, and deliver more value with dramatically less effort. That's why many of the world's largest organizations trust Dynatrace®️ to modernize and automate cloud operations, release better software faster, and deliver unrivalled digital experiences.
Job Description
At Dynatrace we are committed to making observability available and driving the open-source ecosystem forward. We have been actively contributing to projects like OpenTelemetry and were the founders of the W3C Trace Context standards.
As a company that has been working in monitoring and observability for more than 15 years, we know a lot about these topics. In our interdisciplinary open-source team, we are working on challenging projects around data collection, interoperability of observability data to make observability easy, accessible, and widely adopted across the industry.
Who we are:
Dynatrace is software intelligence for the enterprise cloud! We have reinvented cloud and application performance monitoring to a full scale with end-to-end visibility of every user, across every application, anywhere in the digital ecosystem. The Dynatrace platform is easy, automatic, AI-powered monitoring!
What you will be a part of:
Join the Innovation Lab and actively contribute to the future of Dynatrace. The Innovation Lab is part of the office of the CTO and is a multidisciplinary team of experts working with internal stakeholders, partners, cloud vendors, communities, and key customers to learn about new technologies early and make sure that Dynatrace is always ahead of the game.
In your role, you will drive the strategy and adoption of Dynatrace's observability solution with focus on cloud-native technologies. This involves helping customers with their cloud-native observability challenges, actively collaboration in communities (CNCF, …) and open-source projects (OpenTelemetry, OpenMetrics, Prometheus, …) as well as standards (W3C Trace Context).
Qualifications
Your role
Actively participate in relevant open-source initiatives and projects together with the open-source development team.

Actively participate in relevant community and working groups

Execute and support defining the open observability strategy at Dynatrace

Educate the community with blogs, podcasts, conference appearance, …

Educate internal teams on interesting development in the open-source space

Work with customers on strategy to combine open source technologies with the Dynatrace platform
Your profile
Experience working in role where providing observability tooling was part of your job.  

Knowledge of cloud-natives technologies and the specific observability challenges of high-velocity, large-scale applications.

Experience contributing to open source projects in a highly technical role

Understanding the observability technology landscape and – ideally – already having an active role.

A deep desire to build technology that make the lives of our customers and the community better.

Experience in a product and customer centric role with proven success

Strong communication and presentation skills, as well as tech blogging experience

Willingness to travel to customers, conferences and technology partners (20%) 
Why join Dynatrace
Dynatrace provides you with continuous growth opportunities in an environment catered towards learning, creativity and innovation.

We pride ourselves on working hard and having fun! With a flat hierarchy mindset, you are enabled to voice your opinions, take ownership, and drive your own success. Check out Dynatrace Life on Twitter and Instagram.
Additional Information
Seeing is believing. Check out the Dynatrace free trial.  
Due to legal reasons, we are obliged to disclose the minimum salary for this position, which is € 65,000 gross per year based on full-time employment. We offer a higher salary in line with qualifications and experience.  
Due to the Covid-19 pandemic and to keep our Dynatracers safe, we adapted to a hybrid working model (partly Home Office, partly at the Office). In the Post-Covid 19 reality, there will be the option to choose between a hybrid (mix of Remote Work and at the Office Work) or full onsite (at the office) working model.