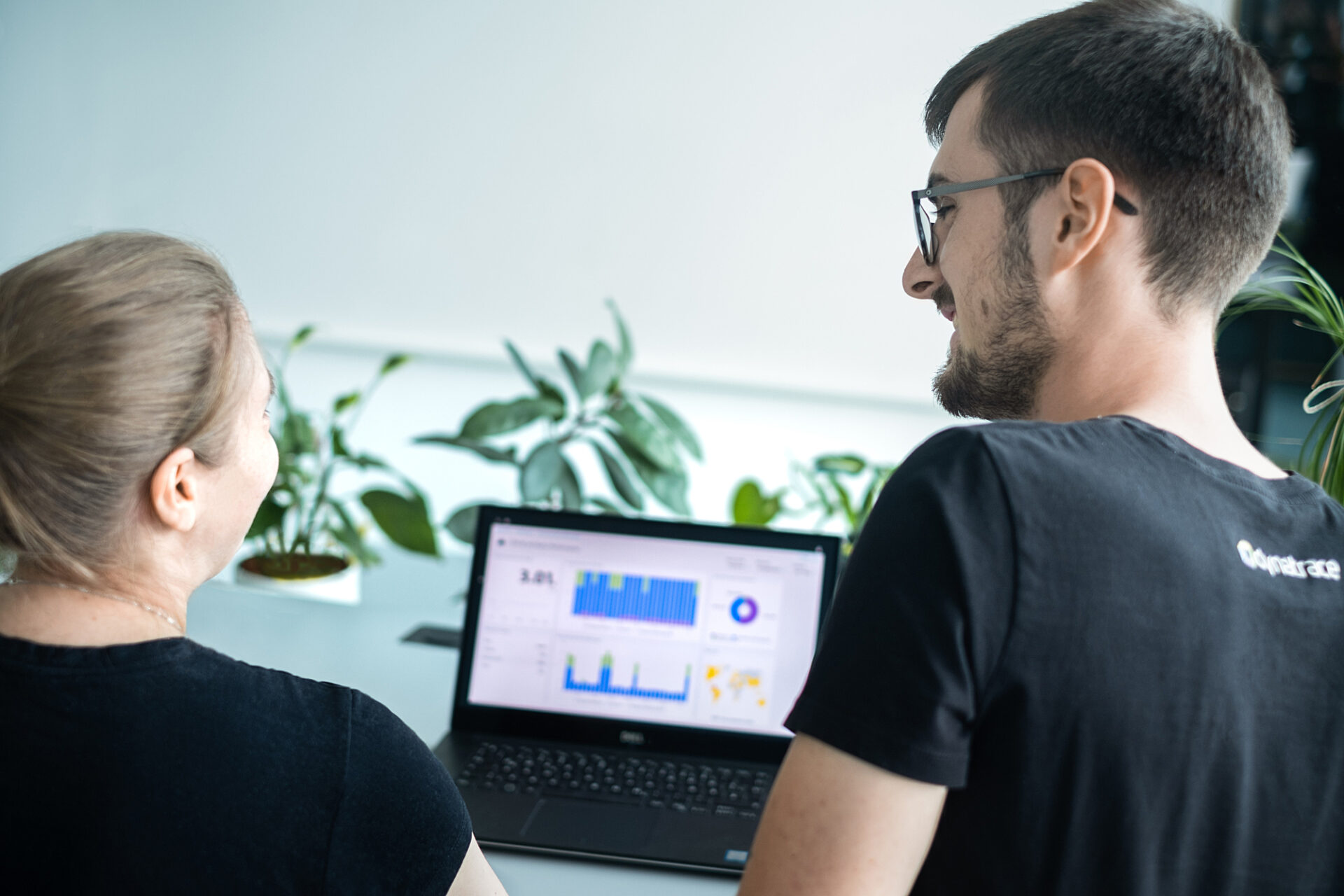 Company Description
Dynatrace provides software intelligence to simplify cloud complexity and accelerate digital transformation. With automatic and intelligent observability at scale, our all-in-one platform delivers precise answers about the performance and security of applications, the underlying infrastructure, and the experience of all users to enable organizations to innovate faster, collaborate more efficiently, and deliver more value with dramatically less effort. That's why many of the world's largest organizations trust Dynatrace®️ to modernize and automate cloud operations, release better software faster, and deliver unrivalled digital experiences.
Job Description
Leadership | Lab Growth | Mentoring | Team Organization | Strategy
Are you a passionate leader that wants to be the main driver for our new Lab in Tallinn and own an essential part of its growth? Are you ready for a challenging role driving a vision of collaboration and innovation with multiple teams? Then continue reading!
Who we are:
Dynatrace is software intelligence for the enterprise cloud. We have reinvented cloud and application performance monitoring to a full scale, end-to-end visibility of every user, across every application, anywhere in the digital ecosystem. The Dynatrace platform is easy, automatic, AI-powered monitoring!
What you will be a part of: 
The Tallinn office will initially focus on the next generation of the Dynatrace platform, and on application security with scope for growth into other areas of our product stack.
We have ambitious, but well-planned, roll-out plans for a brand new lab, which will be strategically located for the best employee experience and company visibility.
One only has to experience our other world-class European labs to imagine what is on the horizon for Tallinn.
As Lab Lead you are the key leader in driving the further growth of the Lab. You will be leading the development teams with the goal to create a well-built team of technologists and help us to find employees that are keen to make things happen and share our motivation to provide value to millions.
Qualifications
Your responsibilities:
Manage several development teams and grow the teams even further by finding the right talents

Define the organizational setup of the teams in strong collaboration with internal stakeholders across our growing collection of development labs in Austria and Europe

Inspire and empower your team through mentorship and coaching, provide career guidance, live and develop the Dynatrace value and culture in Tallinn

Plan, monitor and steer strategic development topics, take part in strategic roadmap planning and improve development processes       

Live, support and develop the Dynatrace values and culture, translate the vision into the competencies of the lab and to drive innovation

Be a strong networker and represent our office in Tallinn internal & external

Support collaboration with universities, institutions and user groups and strengthen Dynatrace's popularity and brand
Your profile:
Several years of (leadership) experience as Development Manager, CTO or similar experience in an agile software environment

Experience in building and scaling software development teams and ability to work and scale within a fast growing 3000+ people company

Demonstrate passion for leading through coaching and mentoring

An entrepreneurial and technical mindset to understand the business goals and needs as well as having an overview of the local market talent

Outstanding communication skills, flexibility and a dynamic mindset

Excellent English skills

Estonian speaker would be a great asset
Why join Dynatrace:
Continuous growth opportunities in an environment catered towards learning, creativity, and innovation

International environment with strong cross-lab collaboration

Open-Door policy, learning from each other and celebrating success together as a team

Startup feeling in a new office location in Tallinn

Flat hierarchy, where you are enabled to voice your opinions