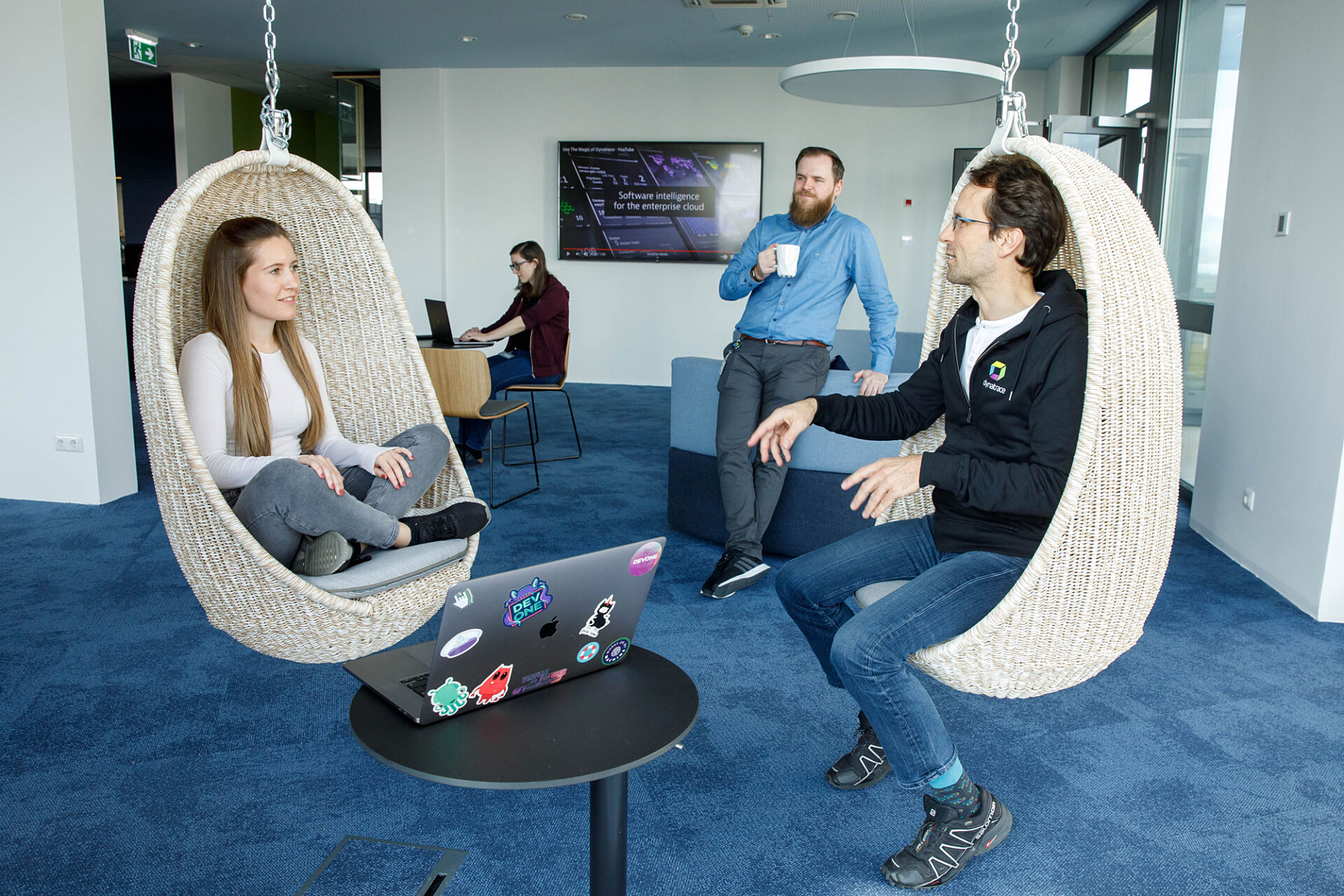 Post Doc Researcher (m/f/x) for Real-Time Data Analytics
Company Description
Dynatrace provides software intelligence to simplify cloud complexity and accelerate digital transformation. With automatic and intelligent observability at scale, our all-in-one platform delivers precise answers about the performance and security of applications, the underlying infrastructure, and the experience of all users to enable organizations to innovate faster, collaborate more efficiently, and deliver more value with dramatically less effort. That's why many of the world's largest organizations trust Dynatrace®️ to modernize and automate cloud operations, release better software faster, and deliver unrivalled digital experiences.
Job Description
Dynatrace is a leading global technology company founded in Linz, Austria with more than 2,600 employees worldwide. We are building a software intelligence platform which is used by Fortune 1000 companies to run and optimize their software applications. Most likely you already used an application monitored by Dynatrace today.  
We are strong believers in innovation through technology and research. In our research center situated in the heart of the Linz Institute of Technology (LIT), engineers and researchers collaborate to build next generation technologies that help companies to run better, safer and more innovative software.  
Qualifications
Research field
The field of real-time data analysis is driven by the need to process and analyze millions of metrics and events in real-time. Processing the huge amounts of data requires high scalability not only of the infrastructure but also of the applied technologies and algorithms to handle data ingest and storage, and to enable large-scale data analysis and anomaly detection in real-time. 
Your role
Conduct research in the field of real-time data analysis

Development of efficient algorithms for real-time data processing and anomaly detection

Contribute to the global Research Community: Publish and disseminate research findings in journals and speak at conferences

Actively take part in scientific and industrial cooperation projects

Bridge academic research and commercial technology development: Collaborate with our Data Science team and other internal and external stakeholders
Your profile
PhD in Computer Science or a related field

Experience and/or expertise in at least one of the relevant research topics (as mentioned above)

Good feeling for performance and resource constraints 

Strong publication record (of course in relation to "academic age")

Excellent English skills (oral and written)
Additional Information
Application deadline: None. We are looking for the right (wo)man for the job.
Due to legal reasons we are obliged to disclose the minimum salary for this position, which is € 50,000 gross per year based on full-time employment. We offer a higher salary in line with qualifications and experience.
Due to the Covid-19 pandemic and to keep our Dynatracers safe, we adapted to a hybrid working model (partly Home Office, partly at the Office). In the Post-Covid 19 reality, there will be the option to choose between a hybrid (mix of Remote Work and at the Office Work) or full onsite (at the office) working model.