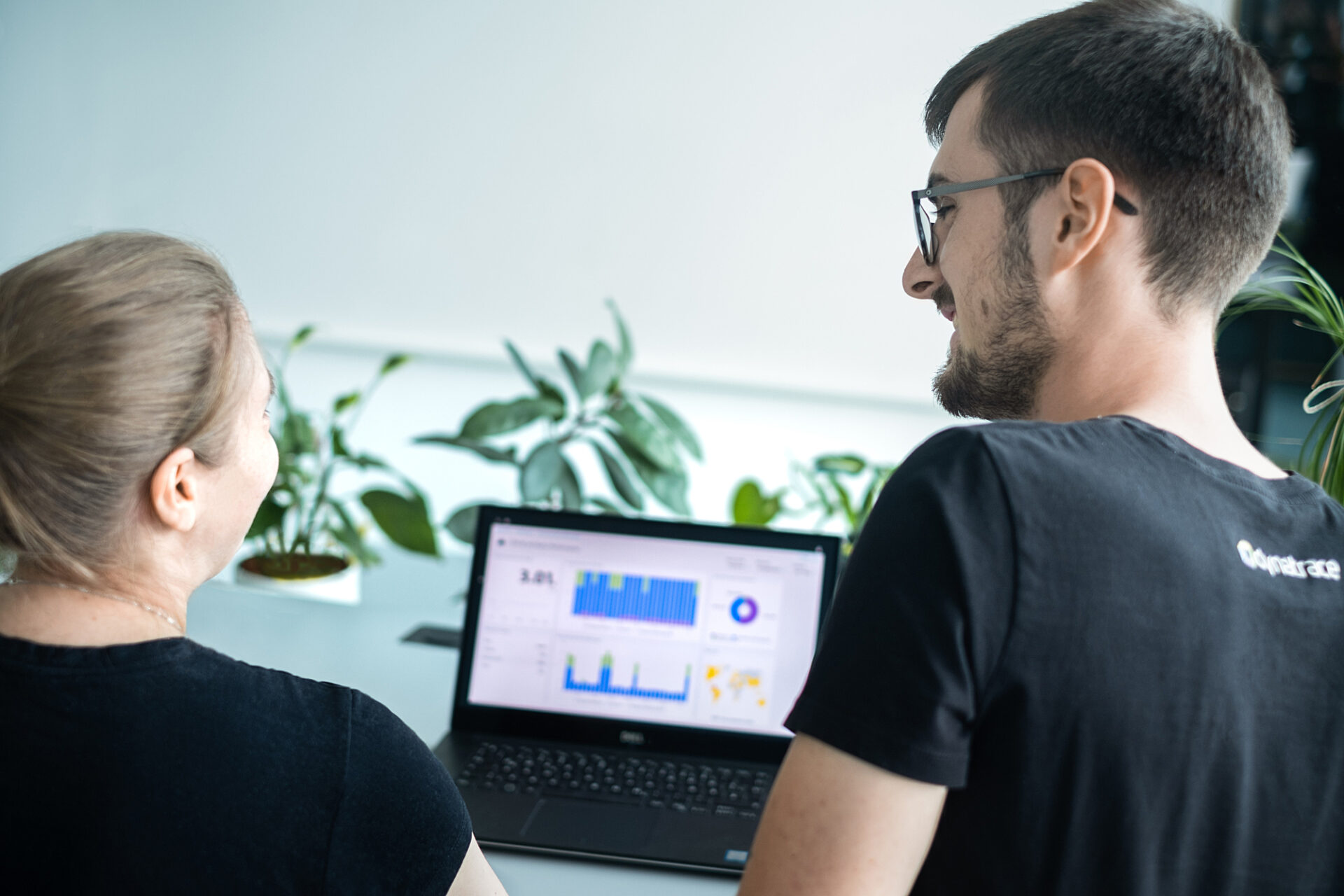 Director Software Development (m/f/x)
Job Description
Leadership | Mentoring | Coaching | Team Management | Innovation
You are a passionate technology leader? You are ready for a challenging role driving a vision of collaboration and innovation with multiple teams? You see the big picture and have a talent to align people and foster collaboration? You want to share your knowledge and be active in team development? Then start your career at Dynatrace Austria!
What you will be part of:
Dynatrace is software intelligence for the enterprise cloud! We have reinvented cloud and application performance monitoring to a full scale with end-to-end visibility of every user, across every application, anywhere in the digital ecosystem. The Dynatrace platform is easy, automatic, AI powered monitoring!
Dynatrace is 3-in-1: A global market and technology leader, living a start-up mentality at heart, and offering all the benefits of a company based in Austria. We enable all teams, independent of location and expertise, to strive for true value creation. Therefore, we are looking for experts and leaders throughout all technological and organizational fields of expertise.
Qualifications
Your role
Plan, monitor and steer strategic development topics, take part in strategic roadmap planning and improve development processes

Manage several development teams and collaborate with internal partners cross-lab

Define the organizational setup of the teams and grow them through finding the right talents with dedicated local and international recruiting

Actively participate in growing the teams with the support of the recruiting team, find top talent who enjoy working with modern technologies like Java, C++, JavaScript, TypeScript, Golang, Swift

Inspire and empower your team through mentorship and coaching, provide career guidance and drive cross-lab team alignment 

Live, support and develop the Dynatrace values and culture, translate the vision into the competencies of the lab and drive innovation
Your profile
Technical study related to Software Engineering

Several years of leadership experience as Development Manager, or similar experience in an agile software environment

Experience in building and scaling successful software teams (15+ people), ideally in a high-performing technology company

Distinctive software development skills (Java, C++, or JavaScript)

Demonstrate passion for leading through coaching and mentoring

An entrepreneurial and technical mindset to understand the business goals and needs as well as having an overview of the local talent market

Outstanding communication skills, flexibility and a dynamic mindset

Excellent English skills
You will love this job if
you are looking for challenging tasks and enjoy working with the latest technologies. 

International environment with strong cross-lab collaboration

you are a networker and love to drive innovation.

you take agile development methods (e.g. Scrum) for granted. 

Open-Door policy, learning from each other and celebrating success together as a team.

Flat hierarchy, where you exchange ideas at eye level.
Additional Information
Due to legal reasons, we are obliged to disclose the minimum salary for this position, which is € 80,000 gross per year based on full-time employment. We offer a higher salary in line with qualifications and experience. 
Dynatrace provides software intelligence to simplify cloud complexity and accelerate digital transformation. With automatic and intelligent observability at scale, our all-in-one platform delivers precise answers about the performance and security of applications, the underlying infrastructure, and the experience of all users to enable organizations to innovate faster, collaborate more efficiently, and deliver more value with dramatically less effort. That's why many of the world's largest organizations trust Dynatrace®️ to modernize and automate cloud operations, release better software faster, and deliver unrivalled digital experiences.
Due to the Covid-19 pandemic and to keep our Dynatracers safe, we adapted to a hybrid working model (partly Home Office, partly at the Office). In the Post-Covid 19 reality, there will be the option to choose between a hybrid (mix of Remote Work and at the Office Work) or full onsite (at the office) working model.