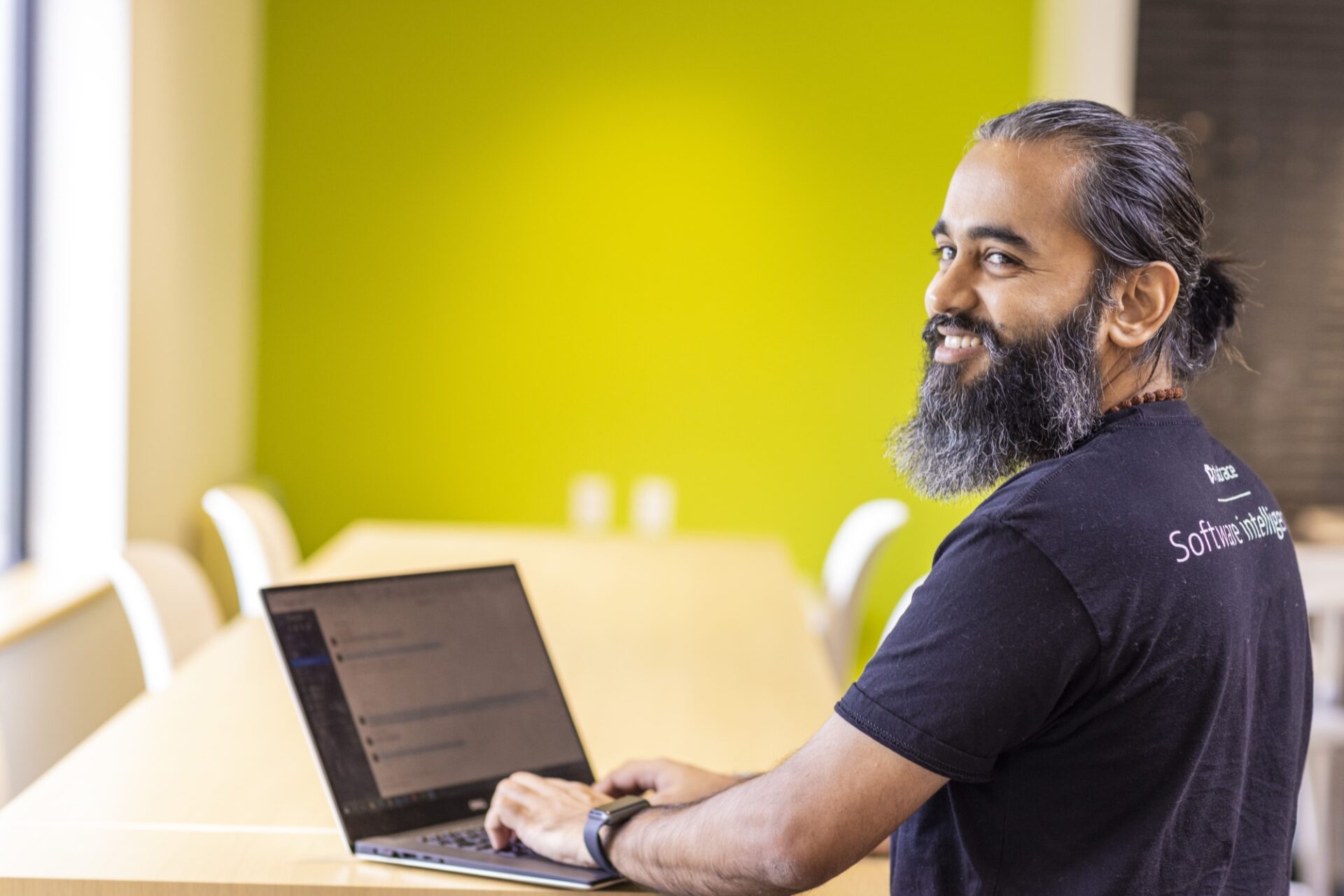 UX Designer: Log Monitoring - Senior to Principal Level
Company Description
Dynatrace exists to make the world's software work perfectly. Our unified software intelligence platform combines broad and deep observability and continuous runtime application security with the most advanced AIOps to provide answers and intelligent automation from data at an enormous scale. This enables innovators to modernize and automate cloud operations, deliver software faster and more securely, and ensure flawless digital experiences. That is why the world's largest organizations trust Dynatrace® to accelerate digital transformation.
Job Description
As a part of Dynatrace's Global Design/UX team, you will ensure we engage with our customers in innovative and meaningful ways.  
We have made it our mission to ensure that millions of people worldwide have an excellent user experience, made possible through a unique combination of observability, automation, and AI – all compacted into one cloud-based software intelligence platform.  Due to our approach to excellent user experience coupled with cutting-edge technologies, we proudly companies like H&M, Delta Airlines, SAP, United Health Care, JP Morgan, and many others! 
As a Product Experience Designer, you'll join a global team of about 30 designers/UX practitioners sitting across our R&D labs in Poland, Austria, Spain, and the United States. You will focus on improving the end-to-end UX of Infrastructure Monitoring, working in close collaboration with product managers, software engineers, and of course other design practitioners. You'll tackle complex challenges and help bring the company vision to life by shaping intuitive and delightful customer journeys, significantly impacting the development and future direction of our product. 

Dynatrace's R&D lab in Gdansk focuses on our Infrastructure Monitoring solution, a key part of our product that in essence provides a single source of truth for cloud platforms and the related infrastructure while enabling seamless team collaboration.  
You'll be responsible for: 
Own and iteratively improve the end-to-end user experience of our Infrastructure Monitoring (IM) solution.

Partner with product management and engineering teams to drive successful implementation of design solutions and customer experiences.

Plan and perform needed competitive as well as user research, building insights from both qualitative & quantitative data in order to inform your proposed designs.

Be as hands-on as needed to clearly visualize, prototype, test, and measure design solutions — e.g. with IA, user flows, wireframes, mockups, but also surveys, user testing, usability heuristics, user-centered metrics, etc.

Define how users can interact with the product interface

Act as a customer advocate while continuously partnering with product managers, engineers, and other design practitioners.

Leverage our Barista design system to build your solutions, and help maintain and evolve that.
Qualifications
You have solid experience (minimum of 3 years) and a demonstrated track record of designing, shipping, and iterating on complex digital software products and systems (definitely not just websites or campaigns). Even better if matured working also on B2B Enterprise software.

You have plenty of experience successfully collaborating with multidisciplinary teams of product managers, engineers, designers, and other business stakeholders. At a (software) product company. 

You boost very strong communication and cross-functional collaboration skills, in English. 

You are fully comfortable working on business/technical/human challenges from beginning to end — e.g. planning and doing UX research, collecting and translating insights and data into concepts that form new products and features, designing detailed solutions to make things real, and continuously learning from and iterating upon what you ship. 
You will love this job if 
You embrace big challenges as opportunities for growth. 

You can drive projects with a great sense of ownership, autonomy, collaboration, proactivity, and optimism. 

You thrive and deeply enjoy working with multidisciplinary teams and are at comfort with ambiguity. 

You are not afraid of collaborating with geographically dispersed teams. 

You want to improve your skills and grow within your craft continuously. 
When applying for this role please include a link to a brief portfolio showing a few selected commercial projects you worked on in the past - clearly outlining the problems and/or business opportunities taken on with your work, as well as your role and specific responsibilities as part of a multidisciplinary team. That should mostly touch on the process applied to find solutions and overcome challenges, rather than focusing just on visual polish and final deliverables.

Please apply with both your resume and portfolio in English. 
Additional Information
What's in it for you? 
A one-product software company creating real value for the largest enterprises and millions of end customers globally, striving for a world where software works perfectly. 

Working with the latest technologies and at the forefront of innovation in tech on scale; but also, in other areas like marketing, design, or research. 

Working models that offer you the flexibility you need, ranging from full remote options to hybrid ones combining home and in-office work. 

A team that thinks outside the box, welcomes unconventional ideas, and pushes boundaries.  

An environment that fosters innovation, enables creative collaboration, and allows you to grow. 

A globally unique and tailor-made career development program recognizing your potential, promoting your strengths, and supporting you in achieving your career goals.  

A truly international mindset that is being shaped by the diverse personalities, expertise, and backgrounds of our global team. 

A relocation team that is eager to help you start your journey to a new country, always there to support and by your side. 

Attractive compensation packages and stock purchase options with numerous benefits and advantages. 
Remuneration
Senior: 16k - 28k PLN gross per month
Dynatracers come from different countries and cultures all over the world, speaking various languages. English is the one that connects us (55+ nationalities). If you need to relocate for a position you are applying for, we offer you a relocation allowance and support with your visa, work permit, accommodation, language courses, as well as a dedicated buddy program. 

Check also the Dynatrace Working Models.
Please review the Dynatrace privacy policy here: https://www.dynatrace.com/company/trust-center/policies/recruitment-privacy-notice