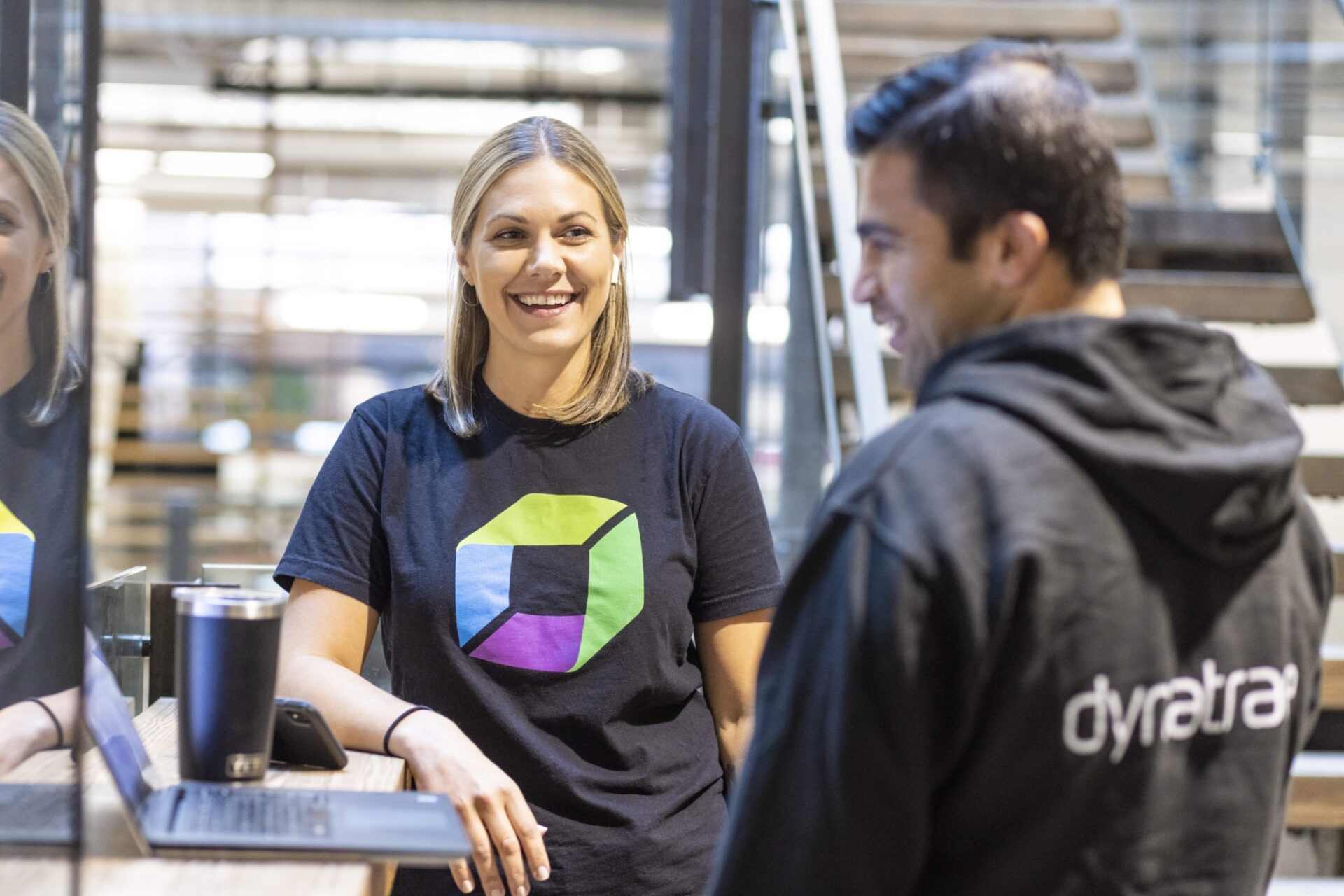 Company Description
Dynatrace exists to make the world's software work perfectly. Our unified software intelligence platform combines broad and deep observability and continuous runtime application security with the most advanced AIOps to provide answers and intelligent automation from data at an enormous scale. This enables innovators to modernize and automate cloud operations, deliver software faster and more securely, and ensure flawless digital experiences. That is why the world's largest organizations trust Dynatrace® to accelerate digital transformation.
We're an equal opportunity employer and embrace all applicants. Dynatrace wants YOU—your diverse background, talents, values, ideas, and expertise. These qualities are what make our global team stronger and more seasoned. We're fueled by the diversity of our talented employees.
Job Description
As a Dynatrace Sales Engineer, you will be a key member of the Dynatrace sales engine and will be responsible for providing excellent technical support to the sales team.  You will be the expert on Dynatrace and all things APM.  Within this exciting role, you will responsible for executing great demo's which demonstrate Dynatrace unique approach in solving the customer's pain, executing and managing POCs onsite, building key relationships with Dynatrace's customers and completing RFIs & RFPs.  You will also work across teams including Dynatrace's innovation labs, Dynatrace's Expert Services consultants, CSMs and marketing.
What you'll do:
Help clients evaluate the only Generation 3 APM solution in the market tod

Partner with sales representatives to identify new sales opportunities as well incremental sales opportunities within existing accounts.

Partner with our local partners to also help identify new sales opportunities as well incremental sales opportunities within existing accounts.

Provide technical leadership in the Discovery, Solution Evaluation, and Solution Proposal stages of the opportunity sales cycle.

Take ownership of solution evaluations and Proofs-of-Concept in support of sales opportunities either directly or through channel partners.

Maintain and continuously develop technical knowledge.

Share knowledge across the team and continuously develop and enhance personal and team capabilities.

Provide feedback to Product Management for enhancements needed in the market and also escalation required to resolve the technical issues.

As thought leader in the market and local region, support key marketing events. Either at Dynatrace sponsored industry events or partner sponsored events: ensure the top demo is delivered by you and the team at demo booths. And on the main stage deliver keynote presentations.

Work with local Sales and Sales Engineering leadership to identify learning/development opportunities for you and the local team that helps maintain the companies leadership position in the market. 
Qualifications
To ensure your success as a Sales Engineer at Dynatrace, you need to be an ambitious, confident and self-motivated individual, with previous SE experience or another technical customer facing role.  You need to be passionate about innovative technology, technical sales and articulating value to customers and prospects.  

Experience supporting Sales teams in a Presales role. Be able to demonstrate a track record leading to sales success

An excellent team player, with the ability to work across all disciplines.

Excellent communication and presentation skills, with the ability to communicate technical value into business value.

Previous experience working with Java, .NET, PHP or JavaScript languages and are knowledgeable around web technologies as well as SQL.

Experience and knows the way around typical OS's including Windows & Linux.

Ability to troubleshoot technical issues to produce a working outcome and be able to manage this process.

Ability to manage a number of project simultaneously, work with a number of different sales people and support other SEs where needed.

Must have a strong desire to grow professionally, adapt to an ever-changing environment and are coachable. 
Additional Information
We are a market share leader & a 11x magic quadrant leader
We invest more in R&D than some of our competitors' total revenue, assuring market-leading customer value and quick adoption
Enjoy our culture of excellence with competitive compensation packages that recognize and reward greatness
Working with the largest of the Cloud players like AWS, Azure, VMware and Google Cloud allows our customers to have the best of 3rd Generation Monitoring in the world. Not to mention we're fully automated from the start, providing the most advanced solution leveraging our AI machine learning technology
#LI-NF1
Please review the Dynatrace privacy policy here: https://www.dynatrace.com/company/trust-center/policies/recruitment-privacy-notice