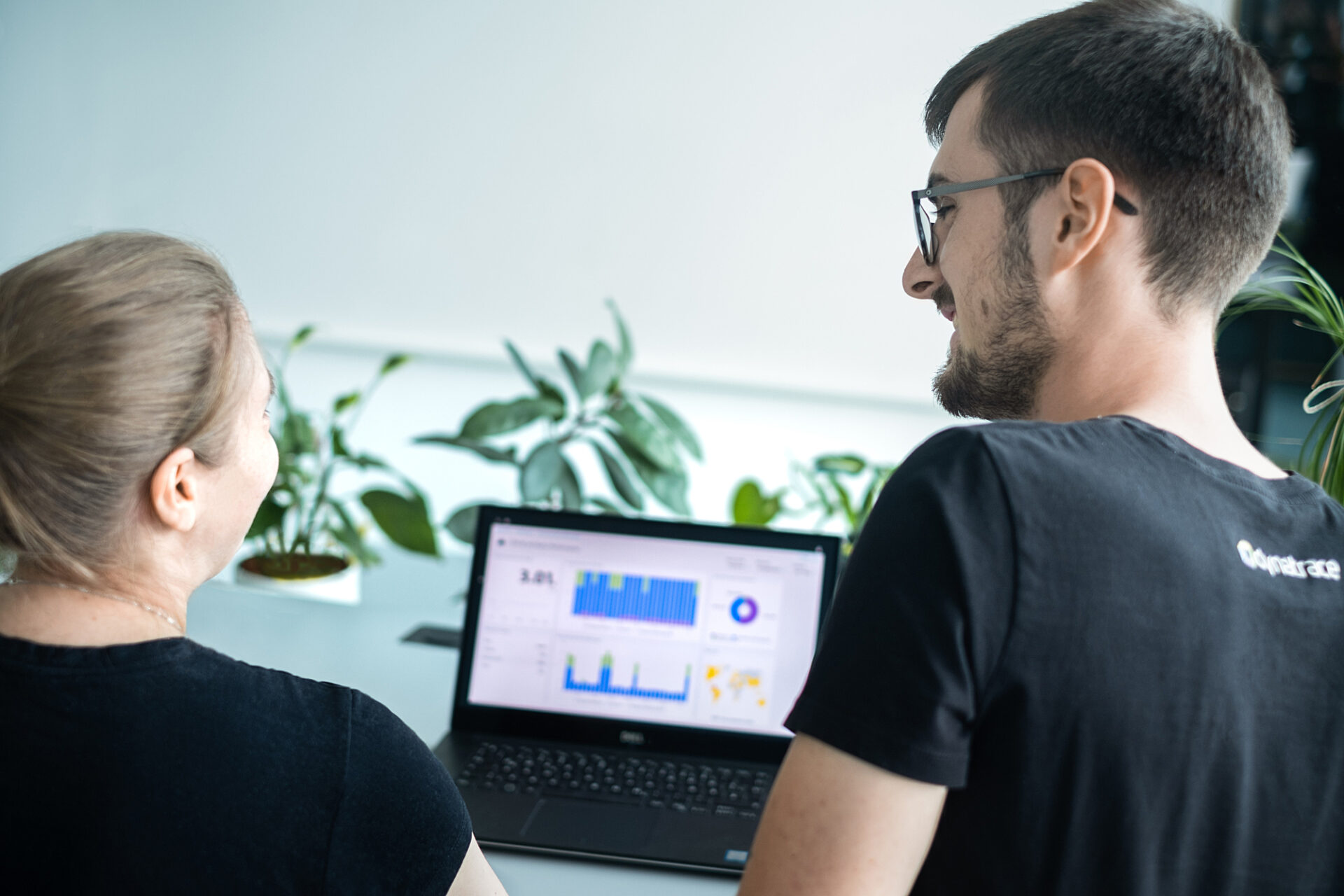 Software Engineer (m/f/x) Open Source Standards and Integrations
Job Description
Open Source runs the world, and as global market leader, Dynatrace is part of many Open Source projects and standardization committees that shape the future of the internet and modern application development. 
The mission of our Open Source engineering team is to actively contribute to a variety of Open Source projects and to build integrations to make Dynatrace work smoothly with them. 
Dynatrace is a global leader in Software Intelligence because the world needs software to work perfectly. Our innovative SaaS product helps customers to get a self-driving IT. Due to our high quality standards and cutting-edge technologies we are proud to convince customers like H&M, Delta Airlines, SAP, United Health Care, JP Morgan and many others.
Qualifications
In this role you will:
be part of our development team and work closely with product management to ensure that your work is aligned with our strategic goals

represent Dynatrace in various Open Source projects around the globe

build integrations that connect Dynatrace with different Open Source ecosystems 

provide feedback to the product team to improve interoperability 

help shaping our Open Source contribution process including testing, CI/CD and maintenance 
Your profile
You are a generalist with knowledge and experience that cover requirements engineering, software architecture and implementation

Solid programming skills in at least two languages and the ability to get new skills as needed  - you should enjoy writing clean code and you should be flexible coding in Go today and in Java tomorrow 

Willingness to work with communities, to discuss and defend your work on GitHub and to attend community meetings

Experience in developing software using Git and GitHub

Willingness to travel to industry hubs, like the Silicon Valley for workshops with other industry leaders (5%)

Fluent in English. General working language

Hands-on team player and proactive (wo)man of action 
You will love this job if
you enjoy learning new technologies.

you take working with agile methods (Scrum) for granted.

you are proactive and enjoy working independently

an international environment is attractive to you.

you appreciate team spirit and swapping new ideas with your teammates.
Additional Information
Join our development team, if you want to see how your code is used by thousands of developers every day! Your work will be visible for engineers around the globe. This job will be a unique opportunity to enhance your social and coding skills. 
Due to legal reasons we are obliged to disclose the minimum salary for this position, which is € 38,010 gross per year based on full-time employment (38.5 h/week). We offer a higher salary in line with qualifications and experience.  
Dynatrace provides software intelligence to simplify cloud complexity and accelerate digital transformation. With automatic and intelligent observability at scale, our all-in-one platform delivers precise answers about the performance and security of applications, the underlying infrastructure, and the experience of all users to enable organizations to innovate faster, collaborate more efficiently, and deliver more value with dramatically less effort. That's why many of the world's largest organizations trust Dynatrace®️ to modernize and automate cloud operations, release better software faster, and deliver unrivalled digital experiences.
Due to the Covid-19 pandemic and to keep our Dynatracers safe, we adapted to a hybrid working model (partly Home Office, partly at the Office). In the Post-Covid 19 reality, there will be the option to choose between a hybrid (mix of Remote Work and at the Office Work) or full onsite (at the office) working model.