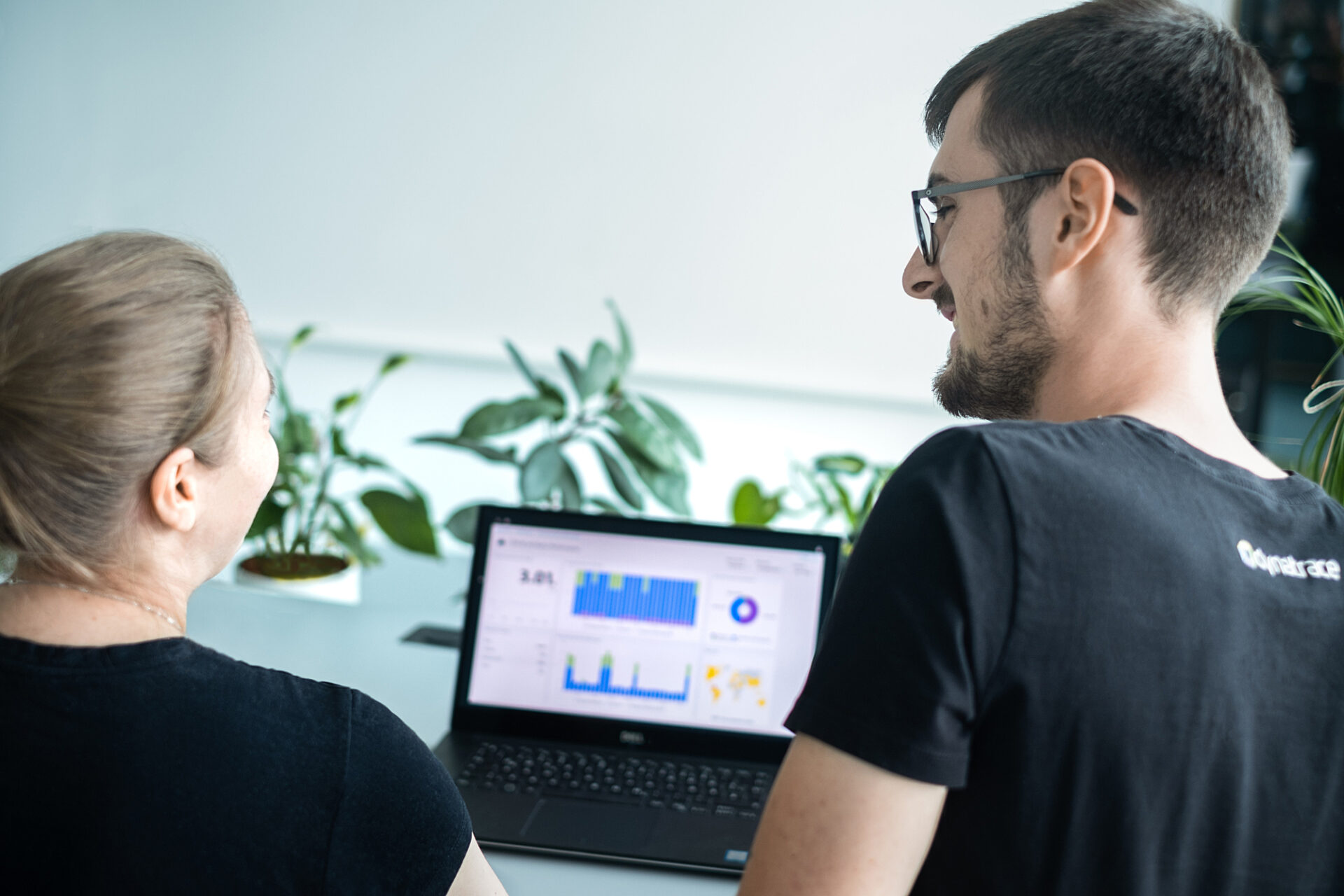 Global Lead (m/f/x) - Developer Relations Cloud Security
Company Description
Dynatrace provides software intelligence to simplify cloud complexity and accelerate digital transformation. With automatic and intelligent observability at scale, our all-in-one platform delivers precise answers about the performance and security of applications, the underlying infrastructure, and the experience of all users to enable organizations to innovate faster, collaborate more efficiently, and deliver more value with dramatically less effort. That's why many of the world's largest organizations trust Dynatrace®️ to modernize and automate cloud operations, release better software faster, and deliver unrivalled digital experiences.
Job Description
At Dynatrace we believe that application security is one of the big challenges of our time. Our vision is to build security tools that enable frictionless collaboration among developers, operations, and security experts. We build security tools that help experts and non-experts to make the right decisions, do the heavy lifting wherever possible and provide a great user experience and are fun to use.  
Join the Innovation Lab and actively contribute to the future of Dynatrace. The Innovation Lab is part of the office of the CTO and is a multidisciplinary team of experts working with internal stakeholders, partners, cloud vendors, communities, and key customers to learn about emerging technologies early and make sure that Dynatrace is always ahead of the game. 
Who we are: 
Dynatrace is software intelligence for the enterprise cloud! We have reinvented cloud and application performance monitoring to a full scale with end-to-end visibility of every user, across every application, anywhere in the digital ecosystem. The Dynatrace platform is easy, automatic, AI-powered monitoring!  vvvv
Qualifications
Your role
Goal: Building global developer relationships to educate on next-generation cloud-native security challenges 

You will be leading & growing the DevRel activities with our customers and the global security communities 

You will be actively collaborating and contributing to open source communities such as CNCF, Falco, OPA, and others 

You will advocate, educate, and enable the community on the latest security topics, support them in adopting new software practices and bring back that feedback to the Dynatrace engineering teams 

You create engaging educational material like tutorials, hands-on videos, or blog posts that support your advocacy efforts 

You will be presenting at leading industry, community as well as company events 
Your profile
Experience working in an automation and security-focused environment with a deep understanding of the tooling ecosystem.  

Knowledge of cloud-native technologies and the specific security challenges of high-velocity, large-scale applications.  

A deep desire to build products that make the lives of our customers and the community better.  

Experience in a product and customer-centric role with proven success  

Strong communication and presentation skills, as well as tech blogging experience 

Willingness to travel to customers, conferences, and technology partners (20%)  
Why join Dynatrace
you can proactively work on tactical and strategical contributions concurrently. 

you have drive, and you enjoy working in a fast-scaling environment. 

you want to be part of the latest trends and deal with state-of-the-art technologies.

you are a networker, and you love to drive innovation in an agile environment.

you want to work with an industry-leading global company with a flat hierarchy and open-door policy. 
Additional Information
Seeing is believing. Check out the Dynatrace free trial.  
Due to legal reasons, we are obliged to disclose the minimum salary for this position, which is € 65,000 gross per year based on full-time employment. We offer a higher salary in line with qualifications and experience.  
Due to the Covid-19 pandemic and to keep our Dynatracers safe, we adapted to a hybrid working model (partly Home Office, partly at the Office). In the Post-Covid 19 reality, there will be the option to choose between a hybrid (mix of Remote Work and at the Office Work) or full onsite (at the office) working model.