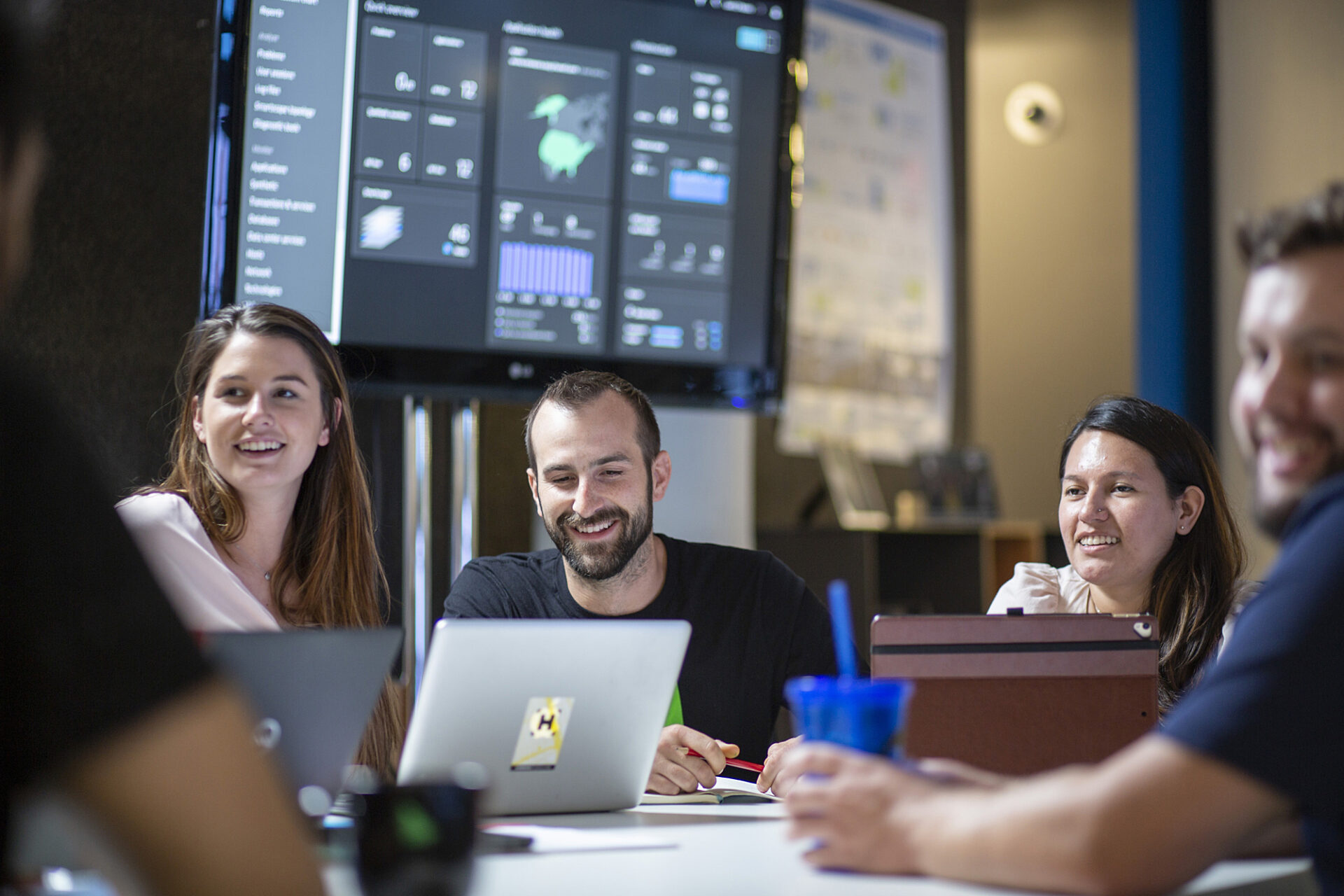 Senior Technical Product Consultant - Japanese Speaking
Company Description
Innovative, fast-paced, and market-leading organization

Great opportunity for experienced Japanese Speaking IT professionals

Permanent Full-Time role based in Sydney
The world needs perfect software and Dynatrace works with some of the world's leading brands to deliver this, including Adobe, Samsung, Verizon, Starbucks, Virgin Money, Ford, and Experian.  Our Dynatrace ONE team takes the core principles of Agile software development and applies them to delivering an amazing customer experience to these and our other 2,000+ customers around the world.  We bring together customer success, customer service, and technical consulting disciplines into cross-functional "squads" with a single focus—to make our customers successful.
Job Description
As a Senior Technical Product Consultant, you will use your product and industry expertise to accelerate product adoption, drive user satisfaction, and provide strategic consulting to our customers.  This is done primarily through providing in-product assistance (chat), customized coaching sessions, and product onboarding.  Through these customer engagements, you will have the opportunity to educate our customers about our latest product enhancements and how to get they can the most value from them.  Since Dynatrace ONE is embedded into our product, you will be the voice of our product as well as provide the voice of the customer to our product management and Dynatrace leadership teams.  We would also love you to join us at local conferences and meet-ups to share how our automated, full-stack, AI-powered monitoring platform is helping our customers lead their industries.
This role is based in our Sydney, Australia office where Dynatrace continues to support and grow one of our fastest-growing regions.
Responsibilities:
Respond to product inquiries and provide assistance to customers via chat (primary), email, web conference, and phone.

Assist customers with their deployment, configuration, problem triage, and troubleshooting of Dynatrace's software intelligence platform.

Provide customized recommendations and best practices to customers on how to use Dynatrace to monitor the application performance, cloud infrastructure, and digital experience of their critical applications.

Deliver live demos of Dynatrace's all-in-one monitoring solution for a wide range of users (technical and non-technical).

Assist Customer Success Managers and Sales in identifying new expansion and revenue opportunities.

Use your knowledge and experience to help build our collective knowledge through stand-up meetings, ad-hoc brainstorming, and team enablement sessions.

Identify, offer solutions, and take initiative to automate or streamline any processes or task that takes away from our first priority—our customers—in order to reduce workload, increase scale, and provide more value to customers.
Qualifications
Bachelor's degree in Computer Science, Information Technology, or related work experience.

5+ years of work experience in a customer services team (e.g. technical support, consulting, sales)

Knowledge of networking, protocols, and architectures such as TCP/IP, HTTP, DNS, SSL, and BGP.

Familiarity with database design, SQL, and data access practices.

Exceptional corporate presentation and relationship-building skills.

Must have exceptional English written and verbal communications skills.  Additional language skills are preferred with French, Italian, Spanish, Portuguese, and Japanese is preferred.

Flexible work schedule as you may be required to work non-business hours and weekends.
Language:
English native

Fluent in Japanese (reading & writing)
Knowledge of one or more web technology stacks such as:
Web and application server technologies such as Apache, IIS, WebSphere, WebLogic, and JBoss

Server-side technologies such as Java Servlets and PHP

Client-side technologies such as HTML, CSS, JavaScript, and Ajax

The HTTP protocol and the RESTful architectural style

Cloud/New Stack technologies such as OpenStack, OpenShift, AWS, Azure,     and CloudFoundry
Additional Information
We take our Employer Brand and internal culture seriously. So much so, we are consistently recognized by reputable companies and brands like Business Insider, USA Today and Forbes. This year so far, Dynatrace scored a seat on Comparably's award lists for Best Company Outlook, Best Company Global Culture, and Best Places to Work in Boston, to name a few. Dynatrace was also honored in the coveted Top Workplaces USA list in 2021. And we're proud to be recognized on BuiltIn Boston's 2021 'Best Large Companies to Work For' and 'Best Paying Companies.' We've got it made—won't you join the #DynatraceLife?
#DI-1204