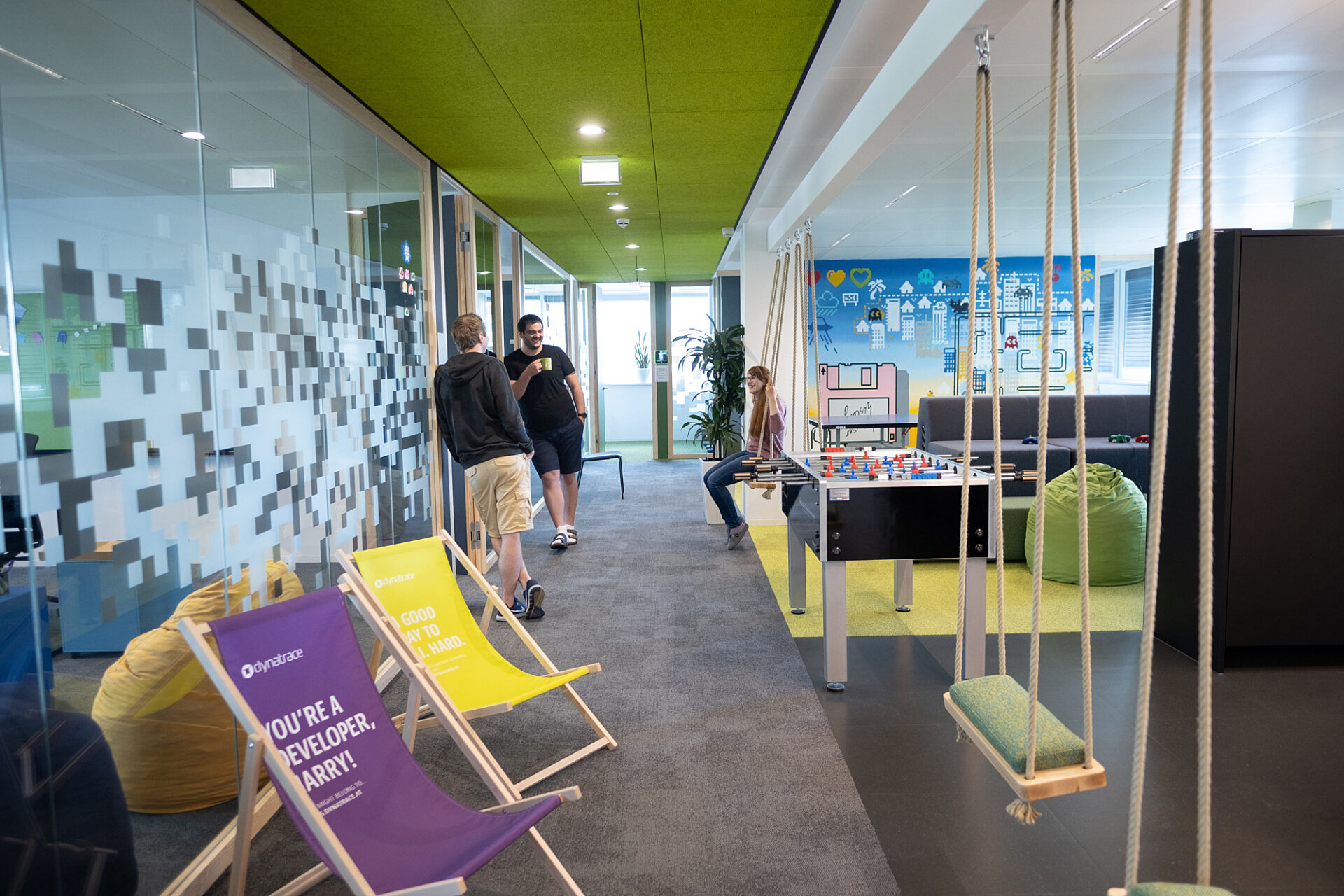 Salesforce Solution Architect
Company Description
Dynatrace provides software intelligence to simplify cloud complexity and accelerate digital transformation. With automatic and intelligent observability at scale, our all-in-one platform delivers precise answers about the performance and security of applications, the underlying infrastructure, and the experience of all users to enable organizations to innovate faster, collaborate more efficiently, and deliver more value with dramatically less effort. That's why many of the world's largest organizations trust Dynatrace®️ to modernize and automate cloud operations, release better software faster, and deliver unrivaled digital experiences.
Job Description
Want to be part of a revolution?  Already the leader in application monitoring solutions, Dynatrace is redefining the rules of performance with, Dynatrace One, its new 3rd generation platform.  We are looking for a leader and Salesforce Architect for our Business Systems organization (Corporate IT) to support our growing business and advance the integration of Salesforce at Dynatrace.
Do you have what it takes?  Come join our dynamic and growing IT center of excellence! 
Under the general guidance of the Salesforce Platform Manager , you are responsible for the architectural design, development and cost-effective integration of Salesforce.com.  You will partner with business analysts and Sales, Marketing, Finance,  Legal, and Product teams across the company to define and translate their requirements and processes into enterprise business solutions.  As a proven Salesforce Solutions Architect, you will support business strategy initiatives through requirements and process,  technical design and solution sessions, and provide hands-on expert-level mentoring to developers.
Responsibilities:
As the top-level technical expert, create high-level architectural specifications for Salesforce expansion and integration, plan migration and ensure compatibility with other enterprise systems.

In collaboration with business analysts and business owners, develop an understanding of the business processes and operations, documenting requirements, process flows, technical objects, and release step details (change controls, data migrations, and step-by-step order of operations) as well as configuration and solution design.

Identify, recommend and deliver value-add solutions, tracking development progress and approving all changes to ensure they have successfully passed testing across all environments.

Provide Salesforce and Salesforce CPQ system expertise related to solution design, data, integrations, performance analysis,  security, and analytics

Using software development lifecycle (SLDC) principles and Agile methodology, participate in application development including sprint planning, story estimation, solution and technical documentation as well as release planning and execution.

Act as influencer; Lead peer solution design sessions, team-based proof of concept and product demonstrations.

Assess current application  solution stack, and research, identify, test, certify and select new technologies that streamline internal operations and improve the end-user experience.
Leadership Responsibilities:
As team leader, this role acts as a resource and mentor for more junior members of the team.  May train more junior members of the team.

This position does not have direct reports and is not responsible for recruitment, retention, performance management, disciplinary actions or employment decisions.
Qualifications
8+ years of technical experience working with Salesforce.com product suite required.  Previous experience with Salesforce, Heroku, managed packages, e.g. Salesforce CPQ and CPQ Billing, Financial Force, and Boomi integration platform preferred.

Proven Influencer skills with the ability to lead by example, mentorship and gain trust across a large cross organizational team.

Extensive Salesforce development technology experience required. Salesforce certifications preferred, e.g. Salesforce Architect, Developer, Specialist or Consultant paths.

Bachelors or Masters' degree in Computer Science, Software Engineering or equivalent preferred, but not required.

Proven experience with Software-as-a-Services (SaaS) integrations and configuration, including security, using Workflow, Flow & Process Builder, Apex, Visual Force (VF), Salesforce Object Search Language (SOSL), Salesforce Object Query Language (SOQL), Application Programming Interfaces (APIs), web services, third-party tools and extract, transfer, load (ETL) processes required.  Experience utilizing middleware, Dell Boomi, and certification preferred.

Experience with mobile application and app builders preferred.

Knowledge of software development lifecycle (SDLC) required.  Ability to lead project execution with Agile/ Scrum methodology preferred

Knowledge of lead-to-cash lifecycle in a subscription-based SaaS business desired.

Must have the ability to bring stakeholders at all levels of the organization to consensus asserting an architecture which aligns to the business objectives.

Ability to transform business requirements into technical solutions with a focus on data quality and implement them independently or with other team members.

Excellent presentation, verbal and written communication skills required.  Ability to communicate complex technical issues in a concise easy-to-follow manner is essential.

Ability to adjust to changing priorities in a fast-paced environment with minimal supervision desired.
Additional Information
All your information will be kept confidential according to EEO guidelines.
#LI-MS2
We offer competitive compensation, company-sponsored premium benefits, medical, dental, vacation/holidays, company matching 401(k) Plan, etc. Dynatrace is an Equal Opportunity/Affirmative Action employer. All qualified applicants will receive consideration for employment without regard to race, sex, color, gender identity, religion, national origin, ancestry, citizenship, physical abilities, age, sexual orientation, creed, disability status, veteran status, pregnancy, genetic status, or any other characteristic protected by law. If your disability makes it difficult for you to use this site, please contact recruiting@dynatrace.com. Dynatrace participates in E-Verify, participant information in English and Spanish. Right to work information in English and Spanish. EEO is the Law/EEO is the Law Supplement. To be considered for this position, please upload your resume/CV.
Note to Recruiters and Placement Agencies: Dynatrace LLC (Dynatrace) does not accept unsolicited agency resumes. Please do not forward unsolicited agency resumes to our website or to any Dynatrace employee. Dynatrace will not pay fees to any third party agency or firm and will not be responsible for any agency fees associated with unsolicited resumes. Unsolicited resumes received will be considered property of Dynatrace.