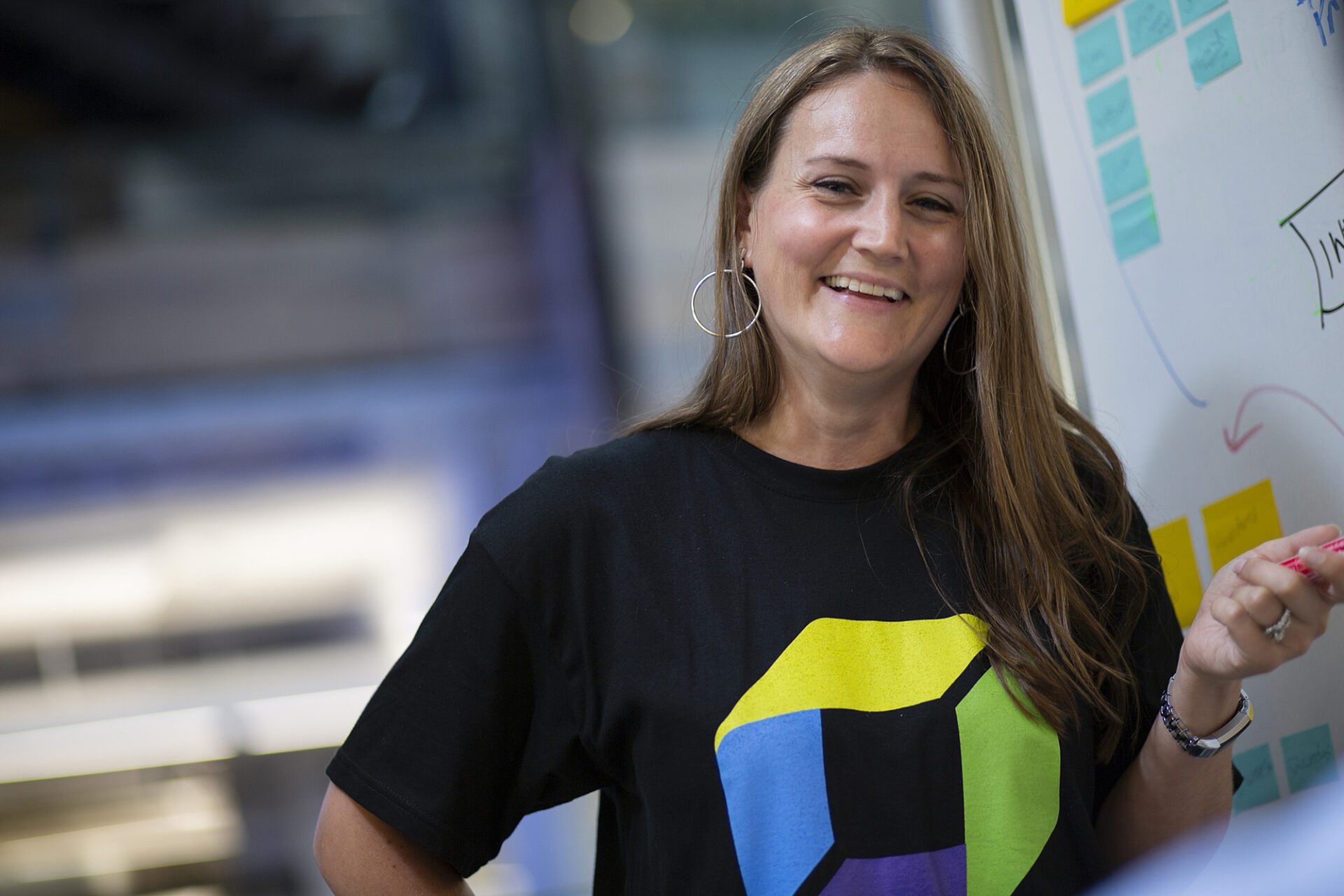 Account Executive - Auckland
Company Description
Dynatrace provides software intelligence to simplify cloud complexity and accelerate digital transformation. With automatic and intelligent observability at scale, our all-in-one platform delivers precise answers about the performance and security of applications, the underlying infrastructure, and the experience of all users to enable organizations to innovate faster, collaborate more efficiently, and deliver more value with dramatically less effort. That's why many of the world's largest organizations trust Dynatrace®️ to modernize and automate cloud operations, release better software faster, and deliver unrivalled digital experiences.
Job Description
Retail, financial markets, transportation, telecom, utilities, emergency services, government bodies... Every industry, and every company, is transforming itself with software. Running this software isn't easy. Scale, complexity, risks and speed are increasing at an exponential rate. Staying still is no longer an option.
Dynatrace helps enterprises and government organisations drive successful large scale digital transformation programs, supported by the industry's most advanced software intelligence and automation platform, that continues to redefine what is possible and setting new industry standards. Future of perfect application delivery, and competitiveness, relies on large scale and complete automation – a view shared by thousands and thousands of Dynatrace customers around the world, as well as in Australia and New Zealand. Dynatrace platform solutions accelerate speed and innovation, reduce cost across digital operations and ensure focus is always optimizing the quality of every digital customer experience delivered. We simplify the complicated.
Industry Analysts have ranked Dynatrace as the leader and global Innovator for nine consecutive years, and we are proud to be the leading Software Automation provider in ANZ, supported by Global reach back and Tier 1 references. Combining this with close collaboration with all leading cloud platform providers and local System Integrators, puts Dynatrace and its partners in unique position to accelerate our customers digital initiatives.
To support our continued growth in New Zealand, we are looking for an experienced enterprise level sales professional to join our team and lead our go-to-market strategy and execution in enterprise space. This role will be located in  Auckland.
What do successful Account Executives at Dynatrace do?
Lead Dynatrace's prospecting and customer engagements in an assigned territory.

Understand customers transformational challenges and connect Automation to drive accelerated business outcomes. We automate everything – so should you.

Consider quarterly and annual quota achievement barely the baseline of performance. You strive to go beyond and enjoy the perks of 'over-performance'. You and your peers actually just call it performance. Your team will learn same attitude and thank you for it.

Manage effective sales processes, aligning team resources for maximum customer impact. Efficiency starts by not wasting time. Anyone's time.

Continuously diagnose the health of the territory, plan and execute to maximise opportunity for us and customers. Key KPI's like pipeline generation, ARR growth, renewal rate, POC execution and average sales price are topics you are always on top of, even if no one asks. Although to be fair, someone will ask.

Prioritise customer satisfaction above all.

Continuously and accurately forecast the performance of your business.

Plan the business and execute on the plan. Developing and maintaining strategic account plans is something you excel in, making it easy for the whole team to follow your lead.

Maintain a high level of activity. This would come naturally to you and you often seem to be couple of steps ahead in your thinking. Business development activity, sales activity, social activity, external activity, internal activity, partner activity... In short, all activity. You are full of energy and it comes out in inspiring way.

Build meaningful relationships at all levels, including the C-suite. No one likes to be around a person who is always selling and for us as a team, that is a _no_. You are most likely natural, or have learned along the way, to listen and learn. To take the time to understand, from other than your own perspective. It is often the questions you ask that define you...

Excel in communication, both internally and externally. Active communication is how we all, including our business partners, stay aligned, efficient and motivated.

Work as a team. You will be supported by a team of exceptionally talented engineers, business development professionals, innovative marketers, experienced delivery consultants, world class finance and legal reps, and a large community of local and international colleagues.
Qualifications
We look for you to be an active leader in your territory and provide guidance and direction for the extended team. You are passionate about the business and customers, a source of positive energy and have already proven yourself in managing a large and complex enterprise deals in a sales role.

Successful track record of over-achievement for 5+ years in enterprise sales. Afterall, the entire team's success depends on your experience and practical leadership.

Ability, skills and motivation to over-achieve quarterly and annual revenue target and other critical business metrics. Being an experienced enterprise sales professional, this hardly comes as a surprise to you.

Ability to analyze and accurately forecast the performance of the assigned territory

In-depth understanding of New Zealand enterprise space

Ability to follow and drive a defined diagnostic sales process. No need to 'wing it', or invent one, as we already have a process that works exceptionally well.

Active, inclusive and diverse Dynatrace community is very important to us – and we expect you to not just be part of it, but support and help it grow get even stronger.

Whilst we are not looking for a technical expert, you do need to be familiar with general concepts our industry.  Cloud Application Delivery, DevOps, Digital transformation and containers/microservices

We need you to have solid understanding of enterprise procurement processes.

Exceptional time management and organisational skills.

Exceptional communication, diagnostic and strong persuasive skills.

Ability to negotiate complex sales at all levels.

Attention to detail.

Ability to establish justification/business case for solutions.

Strong partner engagement skills coupled with the discipline to execute a sales plan for your territory.

Anybody can list problems. Far fewer can think of solutions. We look for you to think of solutions, and beyond.

Extra points for being able to laugh at yourself.
Additional Information
If you are looking for a company that values, encourages and rewards employees, and provides the work environment where you can best use your talents and grow professionally, you've come to the right place.