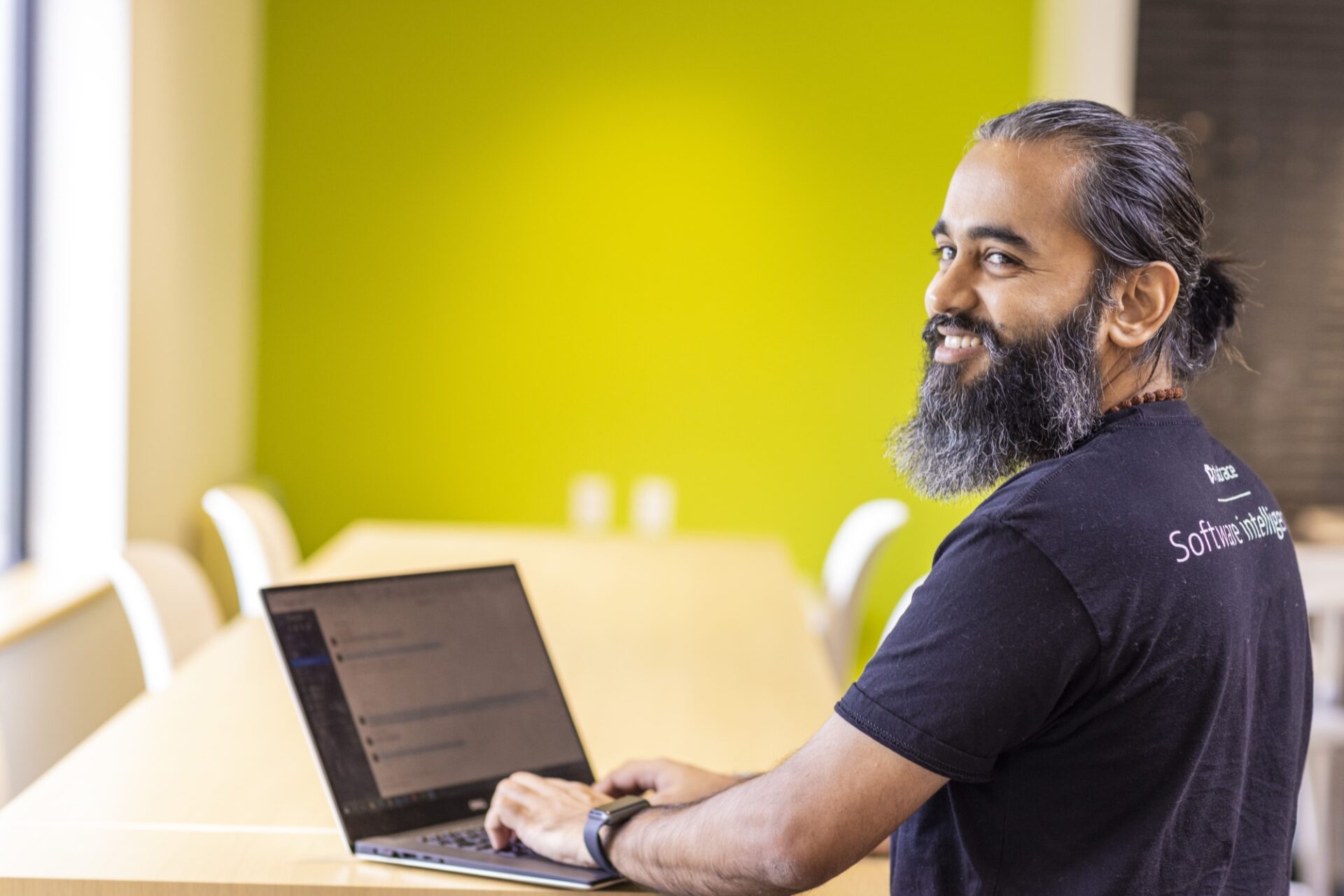 Senior UX Designer (m/f/x): Real User Monitoring
Company Description
Dynatrace exists to make the world's software work perfectly. Our unified software intelligence platform combines broad and deep observability and continuous runtime application security with the most advanced AIOps to provide answers and intelligent automation from data at an enormous scale. This enables innovators to modernize and automate cloud operations, deliver software faster and more securely, and ensure flawless digital experiences. That is why the world's largest organizations trust Dynatrace® to accelerate digital transformation.
Job Description
User Experience | Design | Prototype | Technology | Complexity  
Do you love to explore all possible "Why's", "What-ifs" and "How's" to infinity and beyond, to solve design problems and craft extraordinary user interfaces? Are you looking for teammates who appreciate open communication and face challenges together?  
As a Senior Product Experience Designer, you will join a global team of designers & researchers sitting across our R&D labs in Austria, Poland, Spain, and the United States. 
You will significantly impact the future direction of our product in the space of Real User Monitoring (RUM) by tackling UX challenges, shaping intuitive customer journeys, and translating them to delightful UIs to help bring our company vision to life. 
RUM is a fundamental constituent of Digital Experience Monitoring (DEM) which is an availability and performance monitoring discipline that supports the optimization of the operational experience and behavior of a digital agent, human or machine, as it interacts with enterprise applications and services. 
Dynatrace Real User Monitoring provides performance analysis in real-time. This includes all user actions and how the various actions impact performance in our customers' environments. It also helps to easily identify problems or errors that occurred as well as user experience ratings, geolocation breakdowns, and much more. 
Your role  
Own and iteratively improve the end-to-end experience for specific target audiences within the space of Real User Monitoring by leveraging Dynatrace AI-powered diagnostic capabilities to improve the observability of user actions on our customers' environments.  

Consider and design within UI standards, accessibility constraints, and responsive design aspects by leveraging our design system to build your designs. Contribute and help to evolve our design system. 

Evaluate tech constraints, understand and work around dependencies, tech requirements, user requirements, and the related impact on the user experience of the product. 

Be hands-on to visualize, prototype, test, and measure design solutions – e.g., with information architecture, user flows, wireframes, mockups, but also user testing with surveys and interviews, usability heuristics, user-centered metrics, etc. 

Act as a customer advocate while continuously partnering with lead product engineers, software engineers, product architects, and other design practitioners to help bring the capabilities of Real user monitoring into our product. 

Craft solutions that are desirable, viable, and feasible while evolving our product's language and improving existing design solutions to make them accessible and intuitive. 
Qualifications
You have at least 5 years of experience and a demonstrated track record of designing, shipping, and iterating digital software products and systems — beyond websites and campaigns. Big bonus if matured working on Enterprise Software as well. 

Your strengths and interests lie in UX design, but also in the creation of beautiful interfaces. You have a good eye for visual and communications design and mastering low and high-fidelity prototypes is mediation for you. 

You integrate user experience and design work on the product in agile working models and closely with development where ideation, future vision, detailed improvements, and emerging tasks often happen at the same time. 

You have strong communication and presentation skills, to help people understand the rationale behind design proposals and the complex nuances of design problems. 

You are passionate about building, prototyping, and continually evolving digital products throughout the product life cycle while engaging in user testing sessions for your designs and synthesizing feedback to actionable changes. 

You are an excellent collaborator - adapting to feedback from both users and internal stakeholders, building stronger products as a result. 

You are fluent in designing for the web as canvas, you should be able to prototype dev-ready interactions and interfaces inside of your favorite set of tools. 

You keep accessibility top of mind for all your designs and can find ways to make beautiful experiences be usable by everyone.  

You gathered your first experiences in transforming businesses while iteratively designing for a new platform as well as unifying multiple products would be an asset.
Additional Information
Got your attention?
Do you want to be part of our growing team?
Join us now! 
When applying for this role please include a link to a brief portfolio showing a few selected commercial projects you worked on in the past — clearly outlining the problems and/or business opportunities taken on with your work, as well as your role and specific responsibilities as part of a multidisciplinary team. That should mostly touch on the process applied to find solutions and overcome challenges, rather than focusing just on visual polish and final deliverables. 
Please kindly apply with both your resume and portfolio in English. 
We would also highly appreciate a cover letter. 
Due to legal reasons we are obliged to disclose the minimum salary for this position, which is € 56.000 gross per year based on full-time employment. We offer a higher salary in line with qualifications and experience.
Dynatracers come from different countries and cultures all over the world, speaking various languages. English is the one that connects us (55+ nationalities). If you need to relocate for a position you are applying for, we offer you a relocation allowance and support with your visa, work permit, accommodation, language courses, as well as a dedicated buddy program.
What's in it for you? 
A one-product software company creating real value for the largest enterprises and millions of end customers globally, striving for a world where software works perfectly. 

Working with the latest technologies and at the forefront of innovation in tech on scale; but also, in other areas like marketing, design, or research.

Working models that offer you the flexibility you need, ranging from full remote options to hybrid ones combining home and in-office work. 

A team that thinks outside the box, welcomes unconventional ideas, and pushes boundaries.  

An environment that fosters innovation, enables creative collaboration, and allows you to grow. 

A globally unique and tailor-made career development program recognizing your potential, promoting your strengths, and supporting you in achieving your career goals.  

A truly international mindset that is being shaped by the diverse personalities, expertise, and backgrounds of our global team. 

A relocation team that is eager to help you start your journey to a new country, always there to support and by your side. 

Attractive compensation packages and stock purchase options with numerous benefits and advantages.
Dynatracers come from different countries and cultures all over the world, speaking various languages. English is the one that connects us (55+ nationalities). If you need to relocate for a position you are applying for, we offer you a relocation allowance and support with your visa, work permit, accommodation, language courses, as well as a dedicated buddy program. 
Please review the Dynatrace privacy policy here: https://www.dynatrace.com/company/trust-center/policies/recruitment-privacy-notice