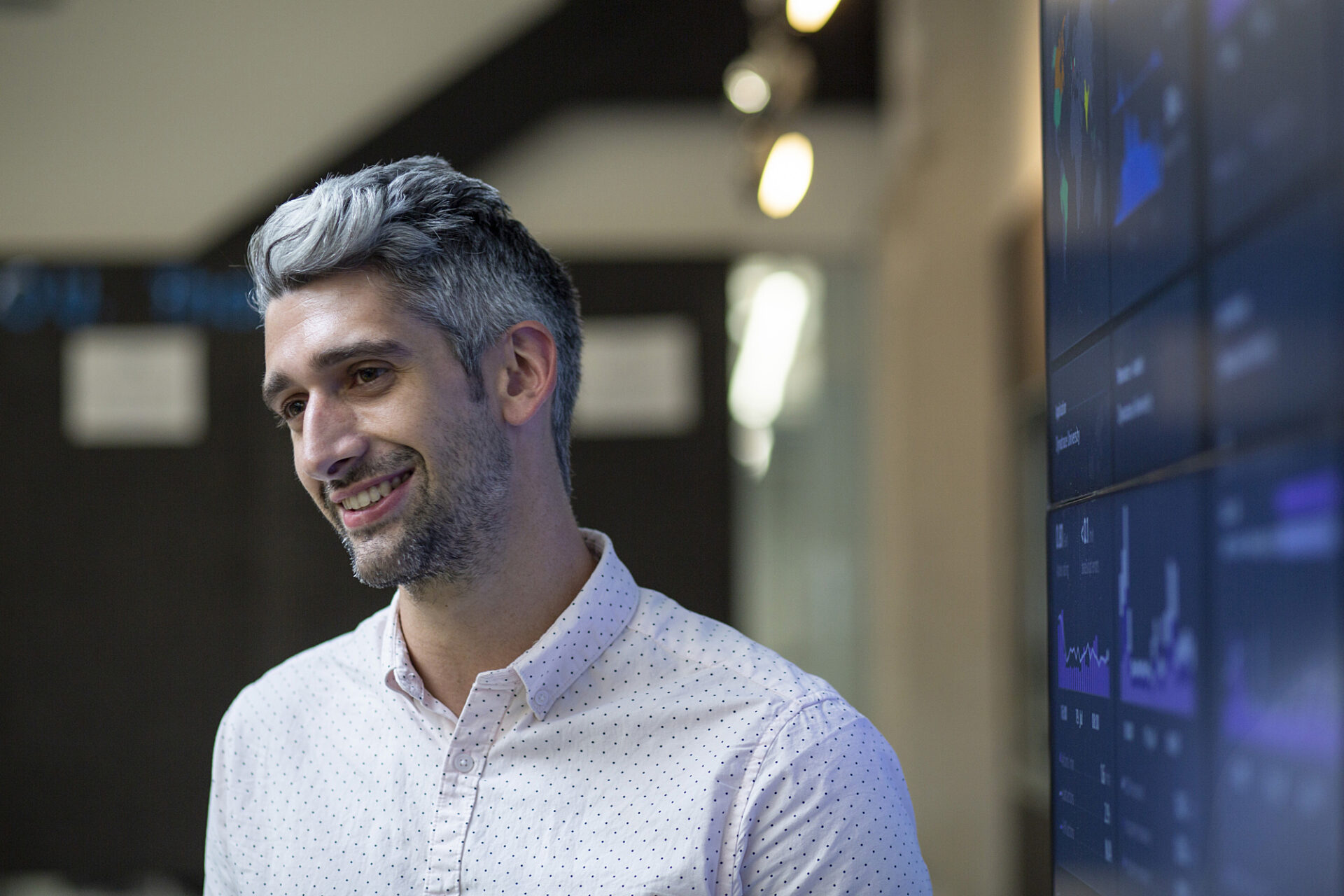 Director Product Management (m/f/x) - Applications & Microservices
Company Description
Dynatrace provides software intelligence to simplify cloud complexity and accelerate digital transformation. With automatic and intelligent observability at scale, our all-in-one platform delivers precise answers about the performance and security of applications, the underlying infrastructure, and the experience of all users to enable organizations to innovate faster, collaborate more efficiently, and deliver more value with dramatically less effort. That's why many of the world's largest organizations trust Dynatrace®️ to modernize and automate cloud operations, release better software faster, and deliver unrivalled digital experiences.
Dynatrace provides automatic and intelligent observability for cloud native-, hybrid- and traditional workloads – at scale. By combining traces, logs and metrics with domain knowledge, topological information and artificial intelligence, customers innovate faster, collaborate efficiently, and deliver more value with less effort. 
Job Description
Your role in the team
Grow and develop talented teams of product managers. Build up team bench strength with a balance of skills that meet the need of the organization.  

Promote product management methodologies, tools, and best practices through coaching, mentoring, and setting an example for product managers. 

Responsible for formal tasks of managing product managers, including hiring, onboarding, training, mentoring, career development, and salary planning. 

Present product roadmaps to customers and organize e.g. customer advisory boards. 

Manage cross-functional initiatives with our customer support to excel in customer support situations. Act as a point of escalation for marquee customers.  

Collaborate with other directors of product management to ensure alignment in methodologies and best practices. 

Improve cross-functional, cross-solution communication at all levels, internal and external. 

Support, promote, and exemplify the Dynatrace values and culture. 
Qualifications
Your profile
7+ years of product management experience or equivalent role within a software product company. 

3+ years of leading and managing product management teams, preferably larger teams of 10 or more product managers. 

Experience in the application performance- or cloud space.

Track record of building up world-class product management teams through having a strong foundation in product management methodologies and best practices and successfully implementing them in multiple organizations. 

Outstanding organizational and leadership skills.  

Clear sense of ownership and accountability, excellent communication skills with team, peers, and stakeholders alike, as well as having a strong bias for action. 
Additional Information
Seeing is believing. Check out the Dynatrace free trial. 
Due to legal reasons we are obliged to disclose the minimum salary for this position, which is € 80,000 gross per year based on full-time employment. We offer a higher salary in line with qualifications and experience. 
Apply online and be part of our extraordinary Product Management Team. 
Due to the Covid-19 pandemic and to keep our Dynatracers safe, we adapted to a hybrid working model (partly Home Office, partly at the Office). In the Post-Covid 19 reality, there will be the option to choose between a hybrid (mix of Remote Work and at the Office Work) or full onsite (at the office) working model.