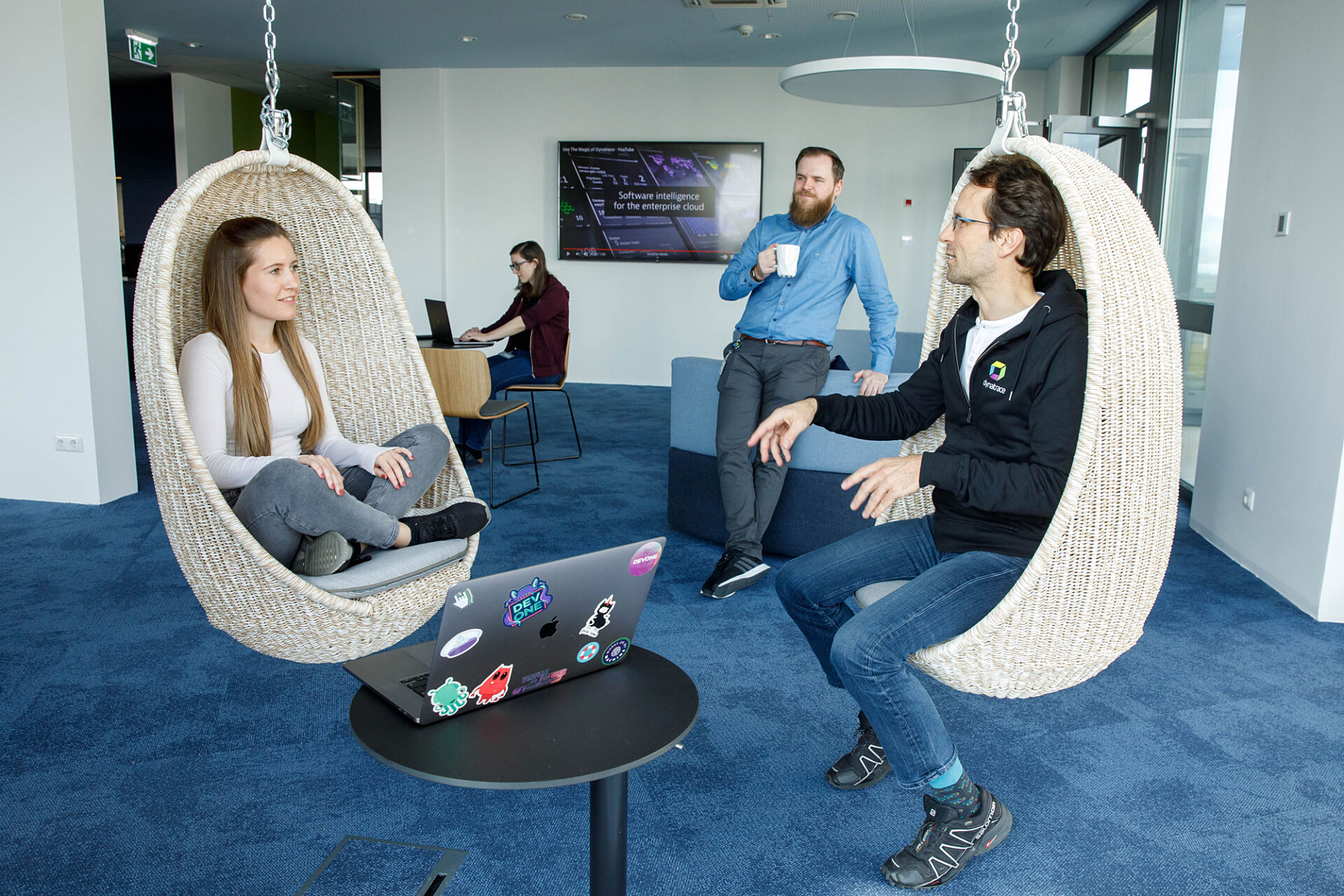 Company Description
Dynatrace provides software intelligence to simplify cloud complexity and accelerate digital transformation. With automatic and intelligent observability at scale, our all-in-one platform delivers precise answers about the performance and security of applications, the underlying infrastructure, and the experience of all users to enable organizations to innovate faster, collaborate more efficiently, and deliver more value with dramatically less effort. That's why many of the world's largest organizations trust Dynatrace®️ to modernize and automate cloud operations, release better software faster, and deliver unrivalled digital experiences.
Job Description
Big Data | Business Intelligence | Software as a Service | Digital Transformation | Self-Driving IT | Cloud Monitoring |
Passionate about big data? Excited about huge performance and monitoring data sets? Eager to join a global leader that enables digital transformation?
At Dynatrace, we have made it our mission to ensure that millions of people worldwide have an excellent user experience, made possible through a unique combination of observability, automation, and AI—all compacted into one cloud-based software intelligence platform to give our customers visibility and precise, AI-backed answers across their entire digital ecosystem.
Qualifications
Your role in the team
Work on the data infrastructure for our research and development departments => data collection, data warehouses, data cleansing, distribution, etc.

Design, maintain and expand our Data Science environments (e.g., Jenkins, Databricks, Snowflake, AWS EKS, JupyterHub) 

Run and improve Graph and Timeseries databases  

Learn to use and ingest data into the Dynatrace product itself 

Prepare the data for further processing: enable our Data Scientists and Machine Learning Engineers to build and implement new Machine Learning models 
Your profile
2+ years of professional experience as Data Engineer or in a similar role with focus on data modelling and large datasets 

Understanding of distributed data processing challenges 

Programming skills in a high-level language (SQL plus Python or Java) 

Know-how regarding relational, distributed and NoSQL databases  

Experience with services and products of major cloud vendors like AWS, Microsoft Azure   

Hands-on Team player and proactive (wo)man of action
Why Dynatrace
We are the #1 Tech Employer in Austria (2021 ranking by trend magazine, statista & kununu).

The world's largest enterprises use our solution, including more than 70 of the Fortune 100 companies.

We are a one-product software company with a flat hierarchy, with over 750+ software engineers.

International working environment with English as our corporate language.

We believe in an outstanding employee experience, a culture of innovation and autonomy, along with an entrepreneurial mindset as the basis for an exceptional product that provides real value.
Additional Information
Due to legal reasons we are obliged to disclose the minimum salary for this position, which is € 45,000 gross per year based on full-time employment (38.5 h/week). We offer a higher salary in line with qualifications and experience.
Due to the Covid-19 pandemic and to keep our Dynatracers safe, we adapted to a hybrid working model (partly Home Office, partly at the Office). In the Post-Covid 19 reality, there will be the option to choose between a hybrid (mix of Remote Work and at the Office Work) or full onsite (at the office) working model.