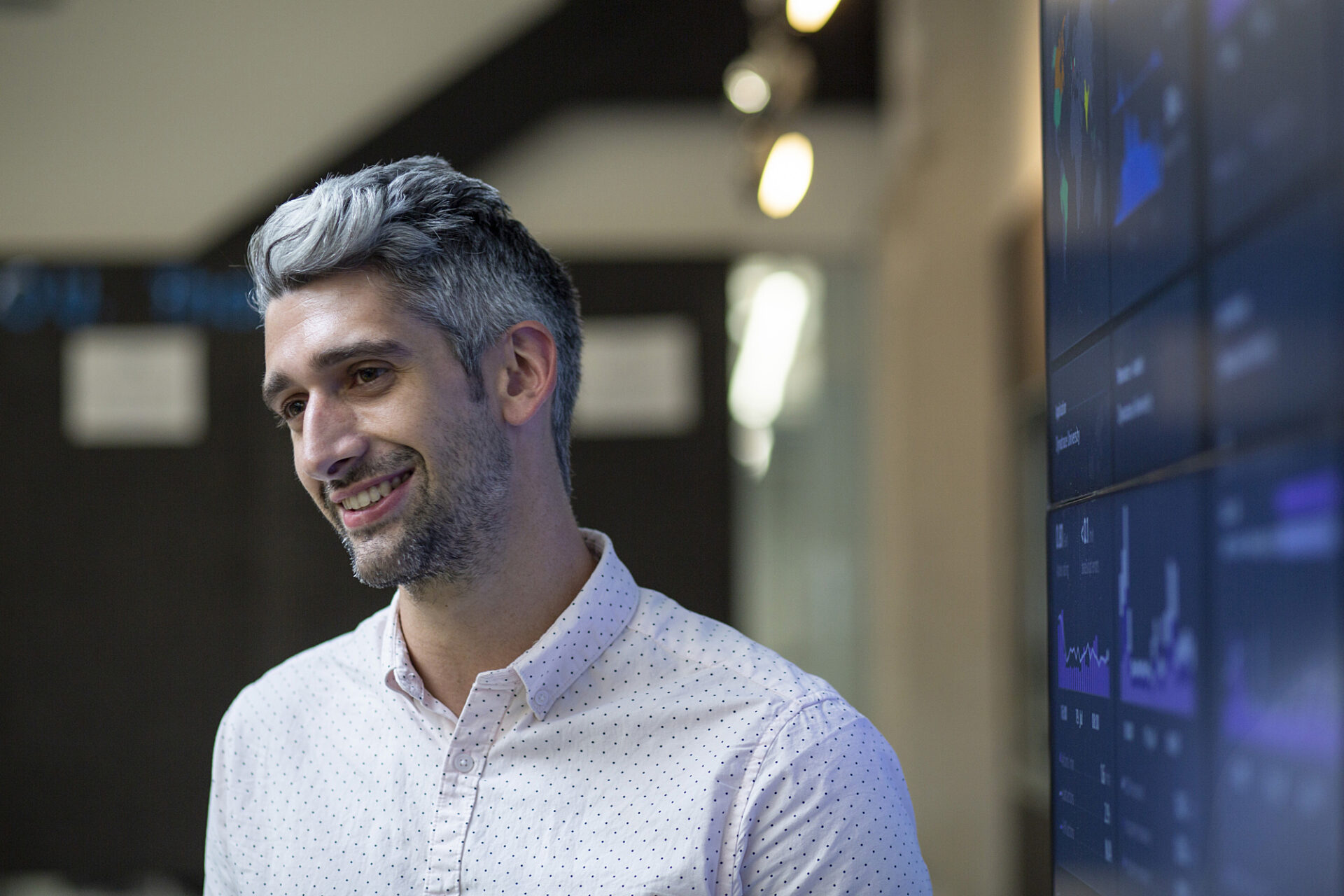 Principal Product Manager (m/f/x) – Applications & Microservices
Company Description
Dynatrace provides software intelligence to simplify cloud complexity and accelerate digital transformation. With automatic and intelligent observability at scale, our all-in-one platform delivers precise answers about the performance and security of applications, the underlying infrastructure, and the experience of all users to enable organizations to innovate faster, collaborate more efficiently, and deliver more value with dramatically less effort. That is why many of the world's largest organizations trust Dynatrace®️ to modernize and automate cloud operations, release better software faster, and deliver unrivalled digital experiences. 
Job Description
As Principal Product Manager you are a key contributor to the tactical & strategic platform direction of Applications & Microservices. Dynatrace customers run their workloads at massive scale and based on cloud native-, hybrid- and traditional stacks and built on open-source and enterprise technologies. 
In your future role 
You are part of R&D and work with an agile engineering organization to WOW users and create customer value that is driven by product-led growth. 

You co-own the product roadmap and focus on the end-to-end experience of the user interface and API. 

You focus on trace- and serverless intelligence that 'just works' in cloud, hybrid-cloud and large enterprise environments, at competitive operational cost. 

You are hands-on with open-source stacks not to become an expert but to build empathy and fulfill the user expectations. 

You innovate by asking 'why' to understand the user pain before building yet-another-feature. 

You enjoy developing targeted messaging, define go-to-market strategies and tactics, and enabling a global sales and partner team. 

You lead cross-functional initiatives with customer support, technical pre-sales, and services teams. 

You are functionally leading a small group of product managers and live, support, and develop Dynatrace values and culture. 
Qualifications
7+ years of product management experience, with prior success in setting product strategy and executing it based on research, data, and industry trends. 

Solid understanding of the technical domain to effectively spar with architects and engineers to assess tradeoffs and risks. 

Entrepreneurial SaaS mindset and ability to translate product strategy into business impact. 

Ability to think big and to break things down into smaller value increments, and build high-level roadmaps from that 

Ideally, experience in the application performance- or cloud space. 

Clear sense of ownership, effective communication skills towards team, peers, and stakeholders alike, as well as a bias for action 

Willingness to travel (< 15%) 
Additional Information
Seeing is believing. Check out the Dynatrace free trial.  
Due to legal reasons, we are obliged to disclose the minimum salary for this position, which is € 80,000 gross per year based on full-time employment. We offer a higher salary in line with qualifications and experience.   
Apply online and be part of our extraordinary Product Management Team.   
Due to the Covid-19 pandemic and to keep our Dynatracers safe, we adapted to a hybrid working model (partly Home Office, partly at the Office). In the Post-Covid 19 reality, there will be the option to choose between a hybrid (mix of Remote Work and at the Office Work) or full onsite (at the office) working model.