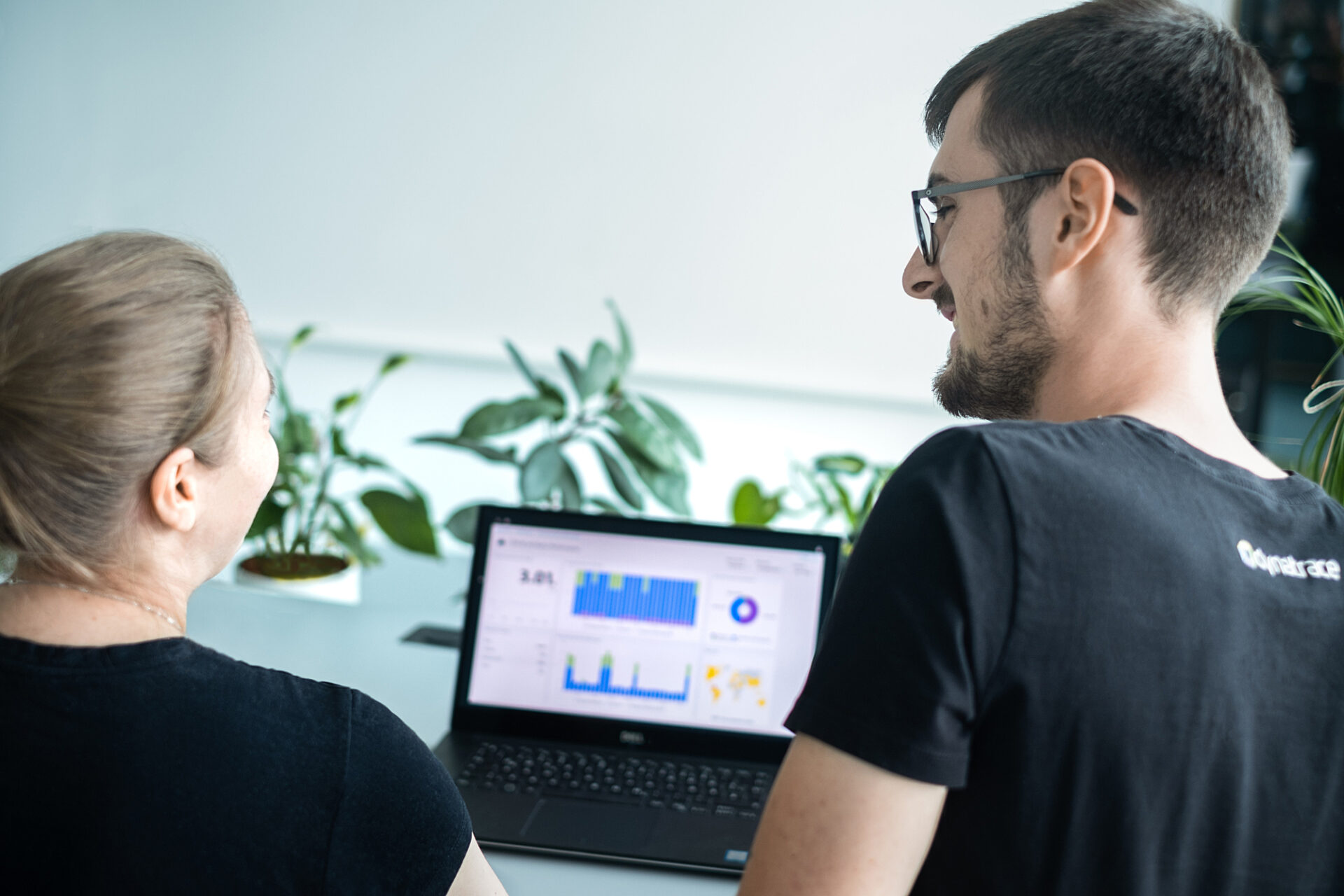 Team Lead (m/f/x) Software Development – Server Backend
Job Description
Java | Leadership | Server-side High-Performance Computing | Cloud Monitoring | AI-powered | Distributed Systems
Would you like to take on more responsibility and continue your passion for software development? You enjoy mentoring and coaching your colleagues? Then start your career at Dynatrace.
Our Correlation & Service Detection team seeks reinforcement. We are developing a high-performance, high throughput backend that analyzes data streams of third-party products. In that context, over 100 million transactions per minute are processed to create additional benefits like intuitive data grouping, metrics, and means for our users to customize their experience.
We are a passionate and open-minded group of software enthusiasts, and together, we are global market leader in software intelligence. By providing actionable data on how applications are performing in real-time—for example, crash reporting, server-side tracking, root-cause analysis to name a few—our full-stack monitoring platform helps our customers anticipate and resolve their software issues. We have made it our mission to ensure that millions of people worldwide have an excellent user experience, made possible through a unique combination of observability, automation, and AI—all compacted into one cloud-based software intelligence platform.
Qualifications
Your role
Leadership: As a leader, you are able to act proactively to ensure smooth and effective teamwork. You will take care of team-building activities and a good team structure. You are jointly responsible for the individual development of your colleagues and the team. 

Hands-on: During a training period (depending on your leadership experience), you will get to know our product and gradually take on more and more tasks in the direction of mentoring, coaching, and leadership. This will prepare you for your role as a future leader.  

Software development: you will actively work in software development to get to know our product and the challenges at Dynatrace, especially in the initial phase. As soon as you take over the responsibility for your team, your development part will be gradually reduced and supplemented by other exciting tasks.
Your profile
Experienced (senior) software developer (m/f/x) with drive and clear goals 

Several years of experience with Java (Backend) 

Communicative personality with end-to-end thinking who is enthusiastic about development

Passion for mentoring, coaching, and transferring your knowledge 

Hands-on team player who also supports the development team 
You will love this job if
you look for challenging tasks and enjoy working with the latest technologies. 

an international environment appeals to you. 

you want to take the next step towards a leadership career.  

you take agile development methods (Scrum) for granted. 

you like to work in a team and appreciate an open exchange of ideas at eye level. 
Additional Information
Due to legal reasons, we are obliged to disclose the minimum salary for this position, which is € 50,000 gross per year based on full-time employment (38.5 h/week). We offer a higher salary in line with qualifications and experience.
Dynatrace provides software intelligence to simplify cloud complexity and accelerate digital transformation. With automatic and intelligent observability at scale, our all-in-one platform delivers precise answers about the performance and security of applications, the underlying infrastructure, and the experience of all users to enable organizations to innovate faster, collaborate more efficiently, and deliver more value with dramatically less effort. That's why many of the world's largest organizations trust Dynatrace®️ to modernize and automate cloud operations, release better software faster, and deliver unrivalled digital experiences.
Due to the Covid-19 pandemic and to keep our Dynatracers safe, we adapted to a hybrid working model (partly Home Office, partly at the Office). In the Post-Covid 19 reality, there will be the option to choose between a hybrid (mix of Remote Work and at the Office Work) or full onsite (at the office) working model.