Welcome to Linz.
Linz is where it all began. The Dynatrace story started on the ground floor of a house with a team of three people. Today, it is the hometown of our award-winning Engineering Headquarters, our first Research Lab, and our Winterhafen Office.
Engineering Headquarters
This modern, architecturally striking building is the beating heart of our software development. Inside, you'll find dedicated, thoughtfully constructed spaces for concentrated work and creative brainstorming, as well as public areas like the community kitchen, library, and more.
Coffee is key
Flat White, Oat Milk Cappuccino, Espresso, or something else? We love coffee, which is why we frequently pay our in-house Barista a visit.
Cheers, to us
Our beer tap is open to all on Thursday evenings - it's the perfect occasion to welcome new team members or have some fun after work.
BBQ time
Get together with other Dynatracers and have a delicious BBQ in front of our office on our very own Teriyaki Grill.
Explore our spaces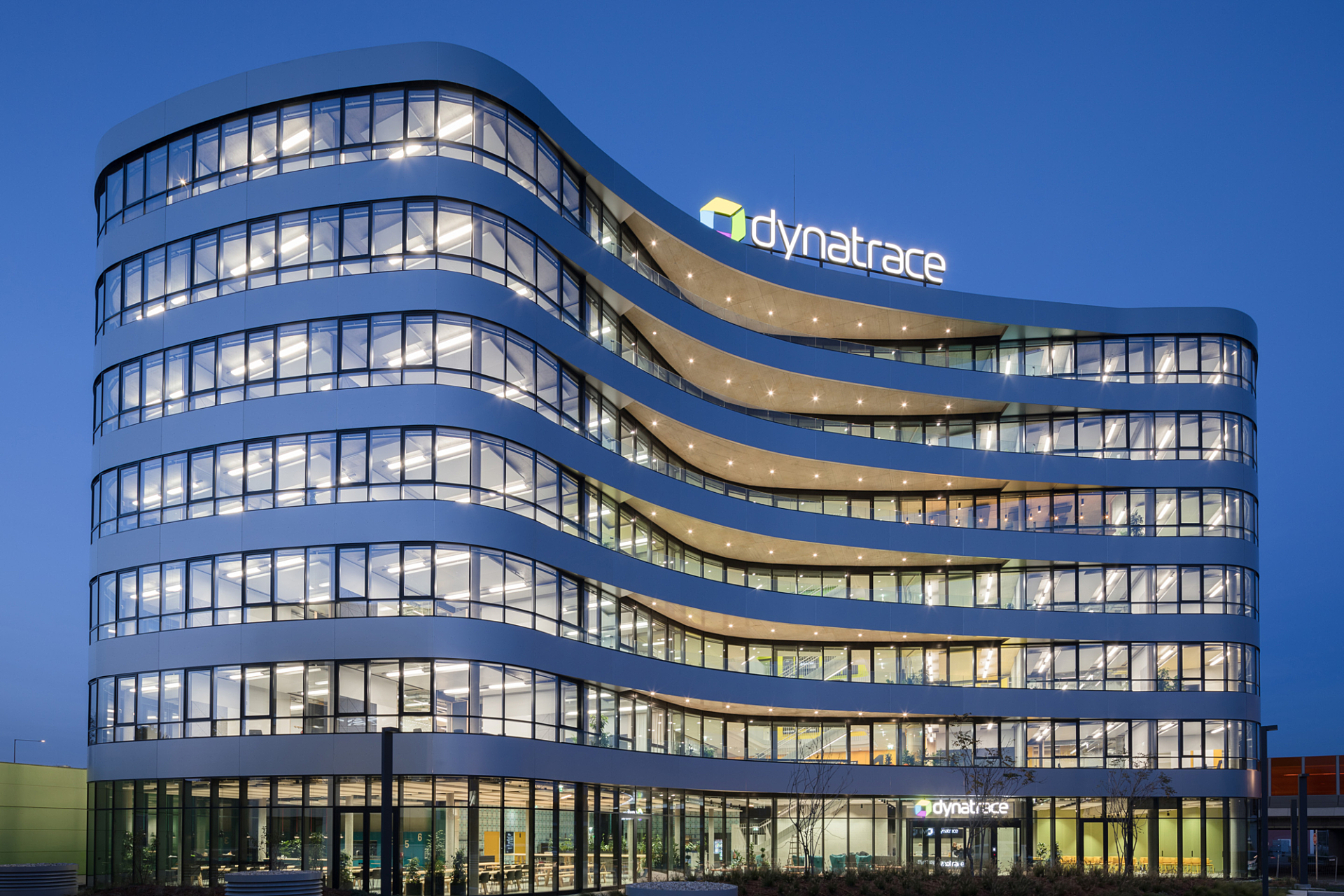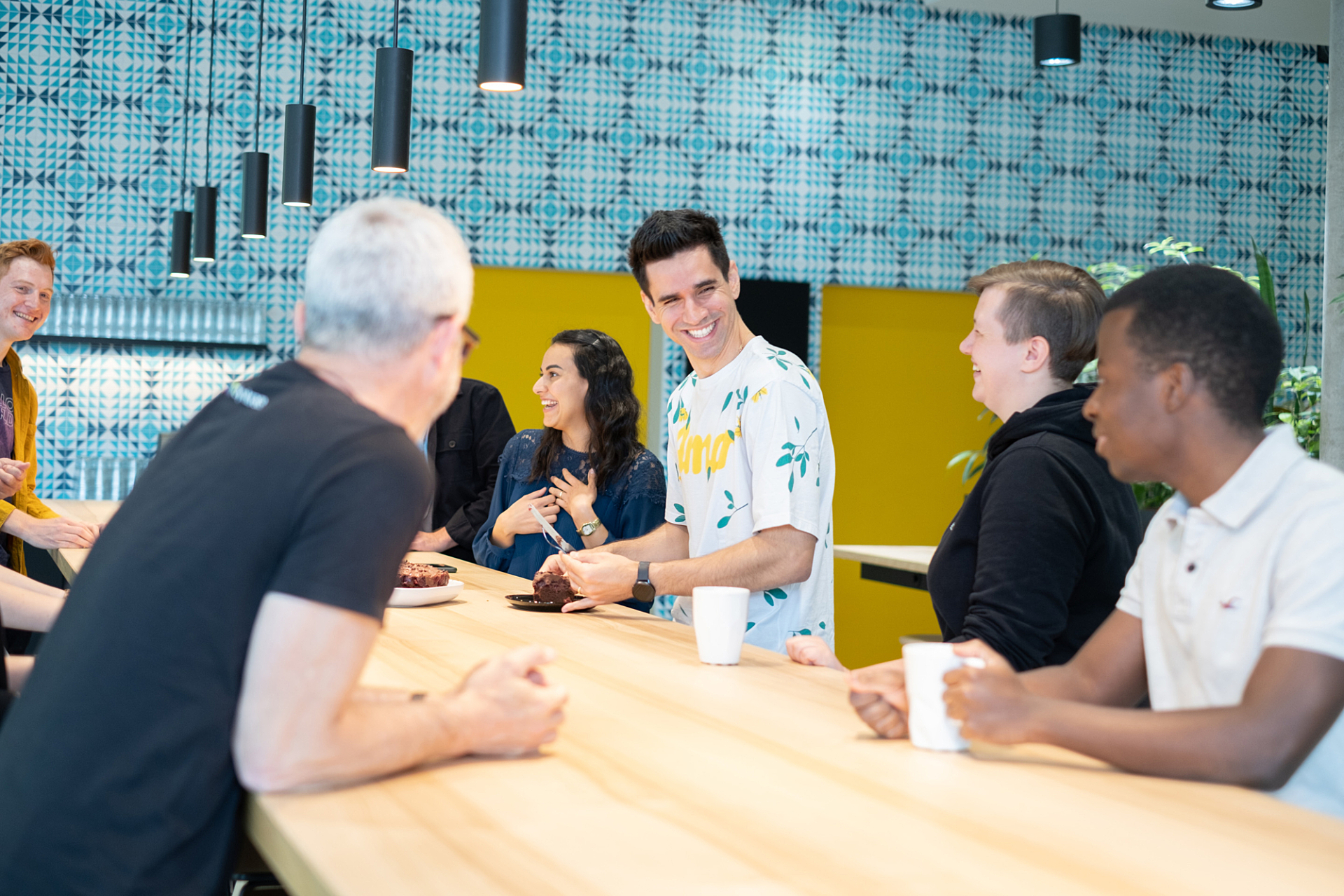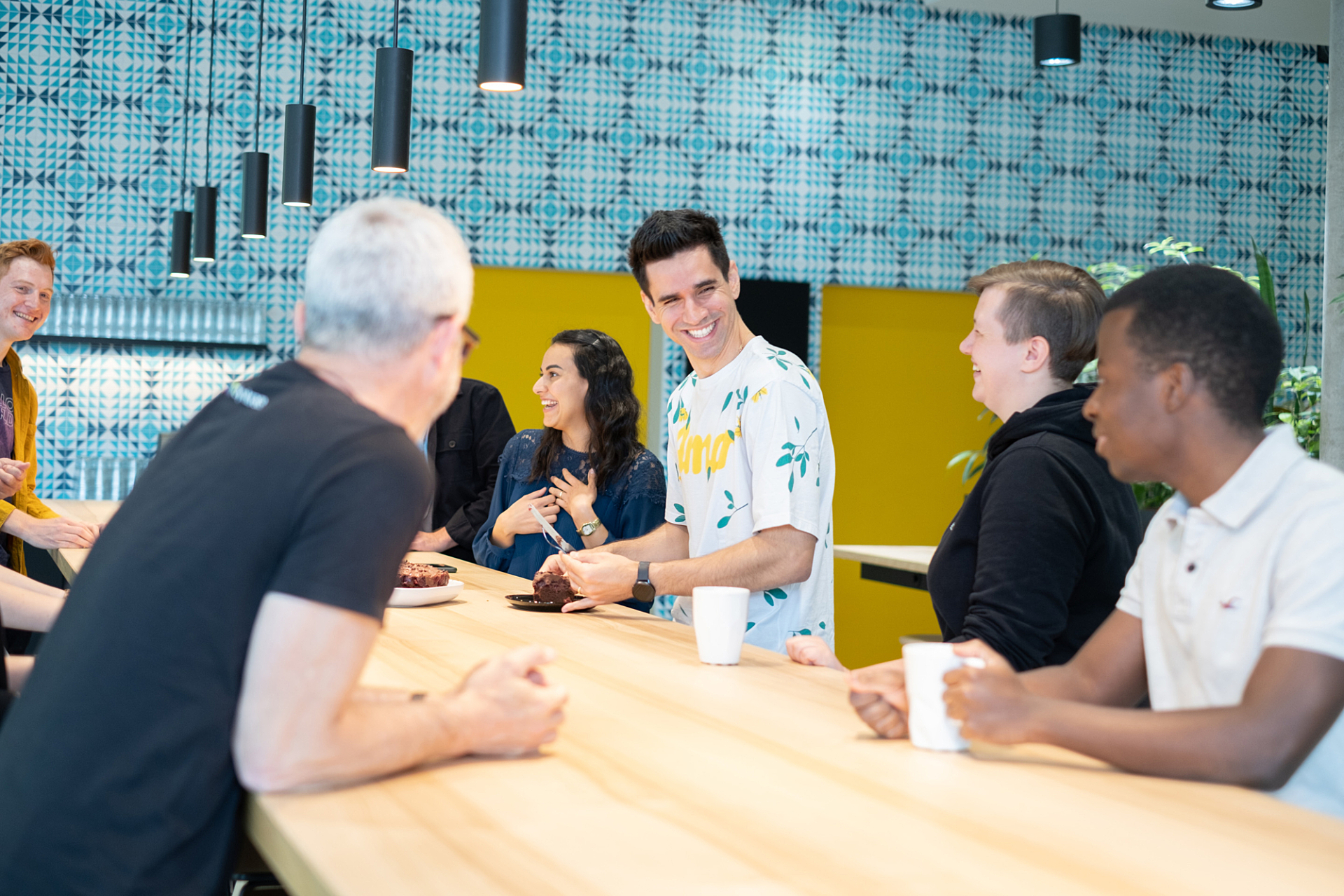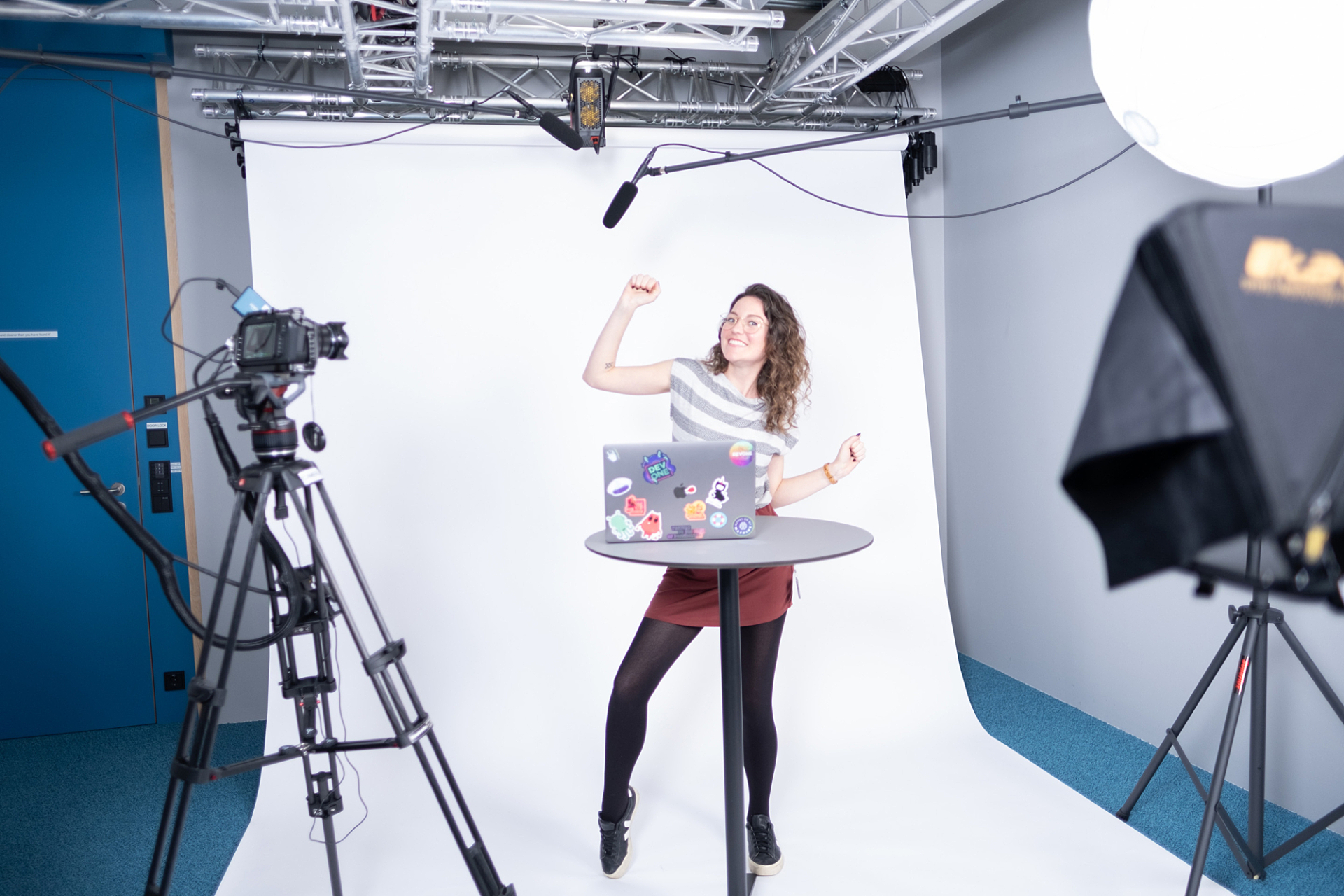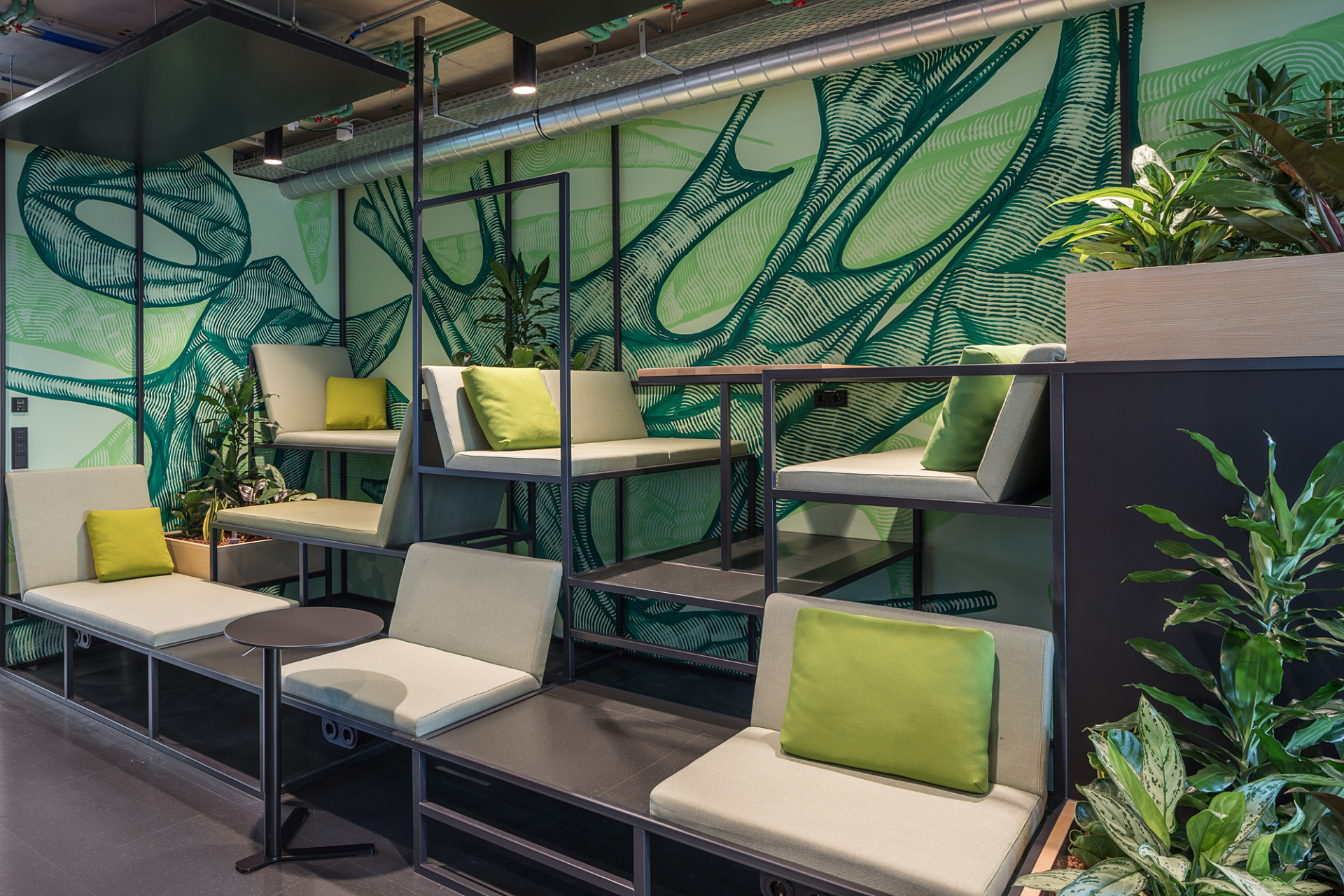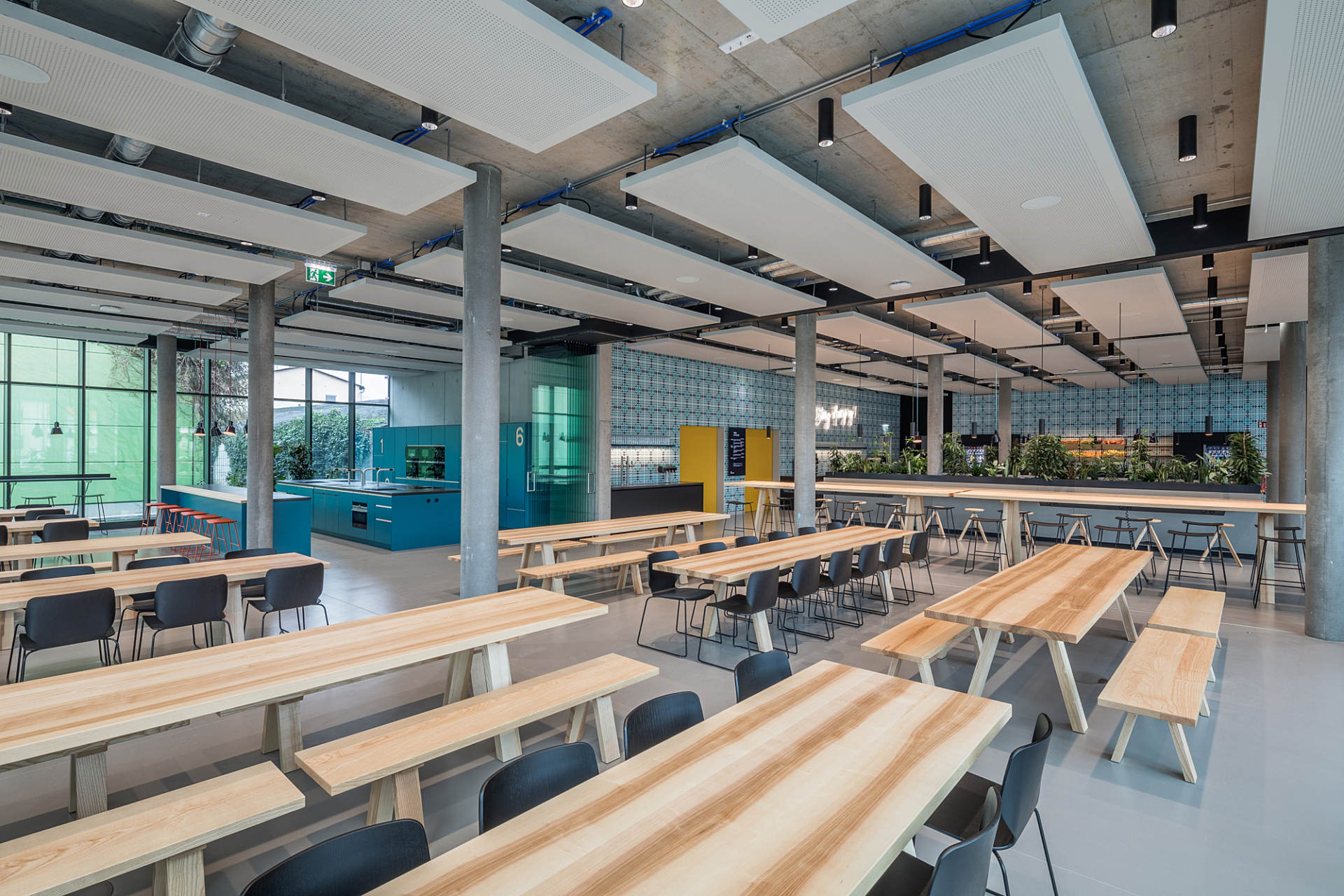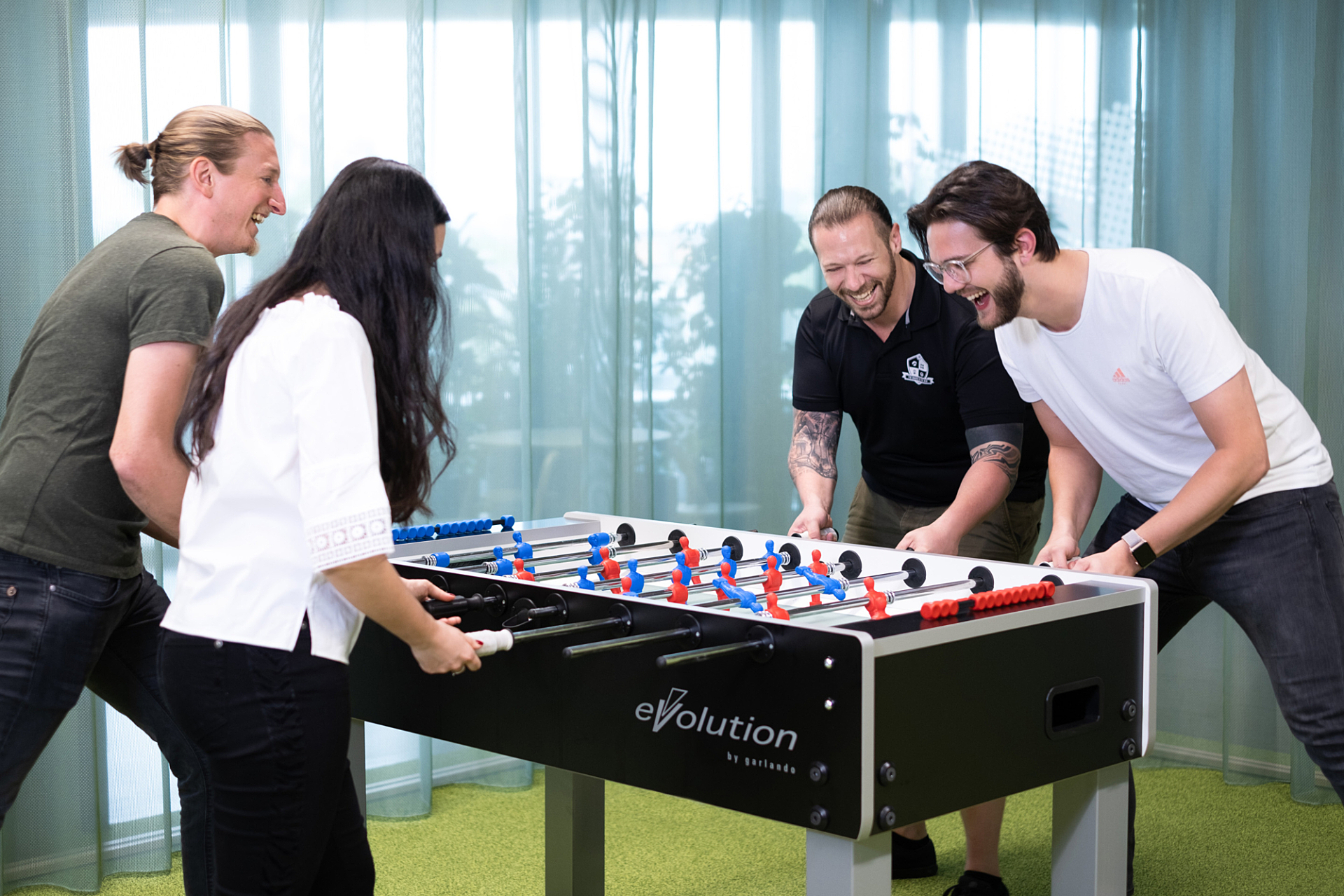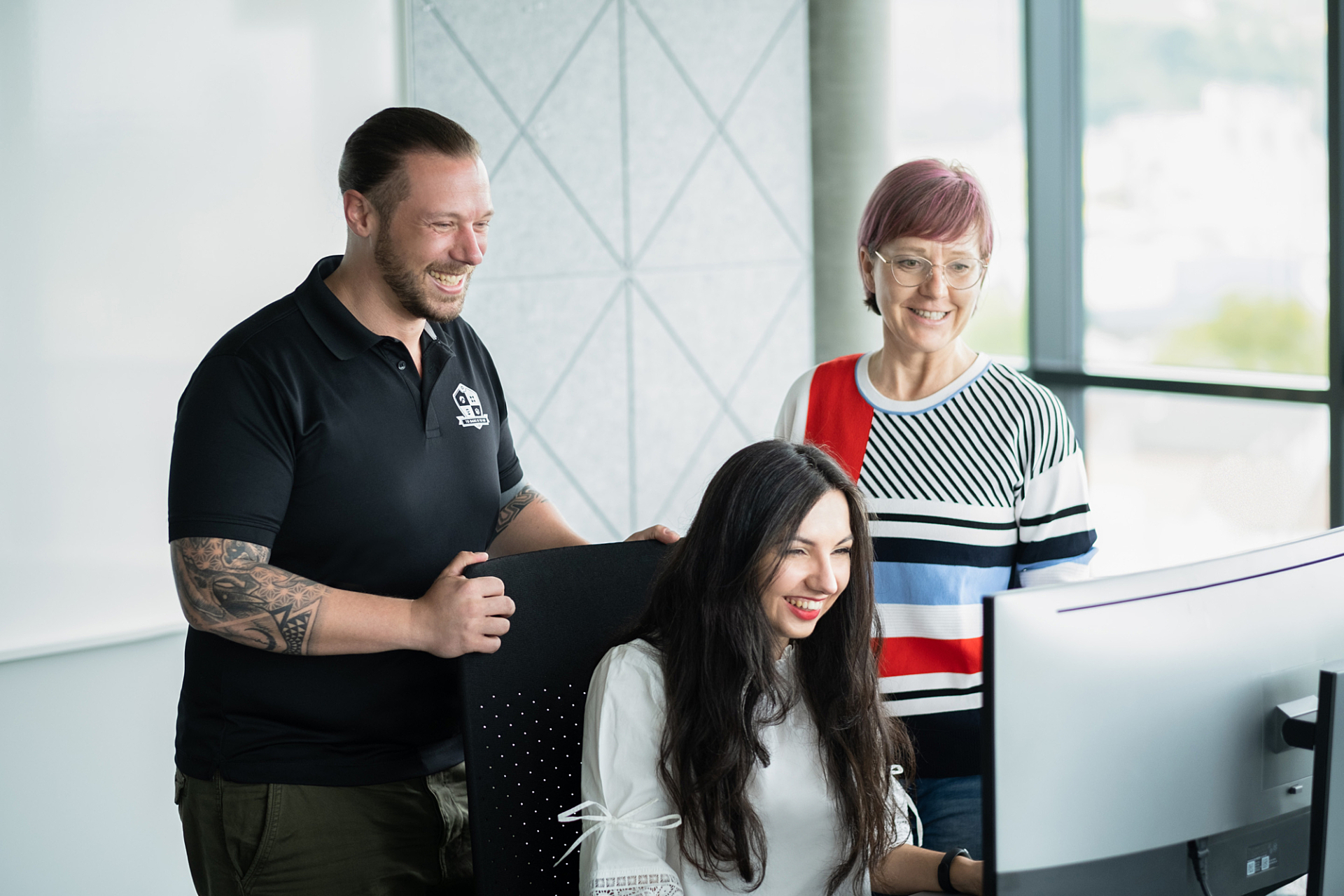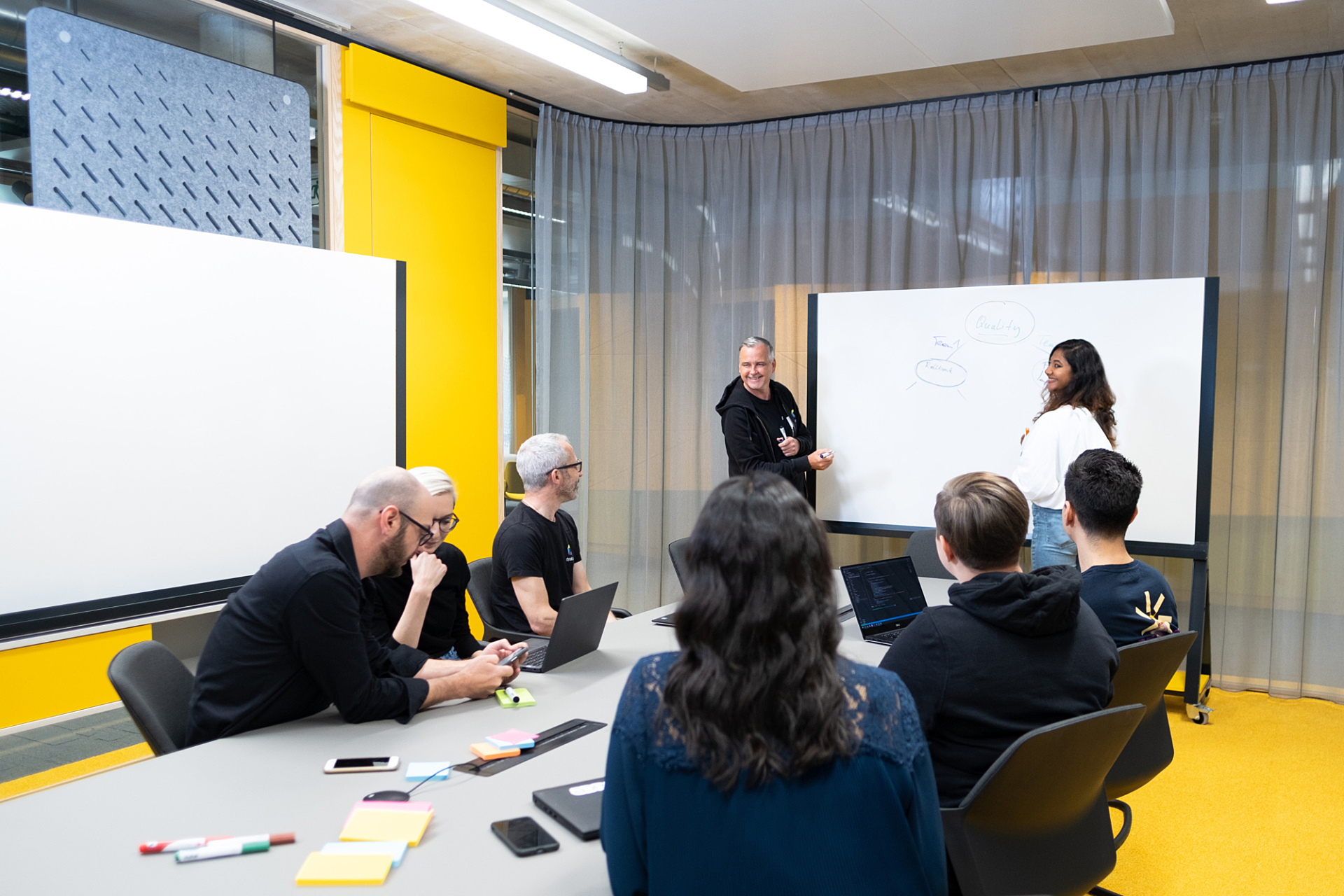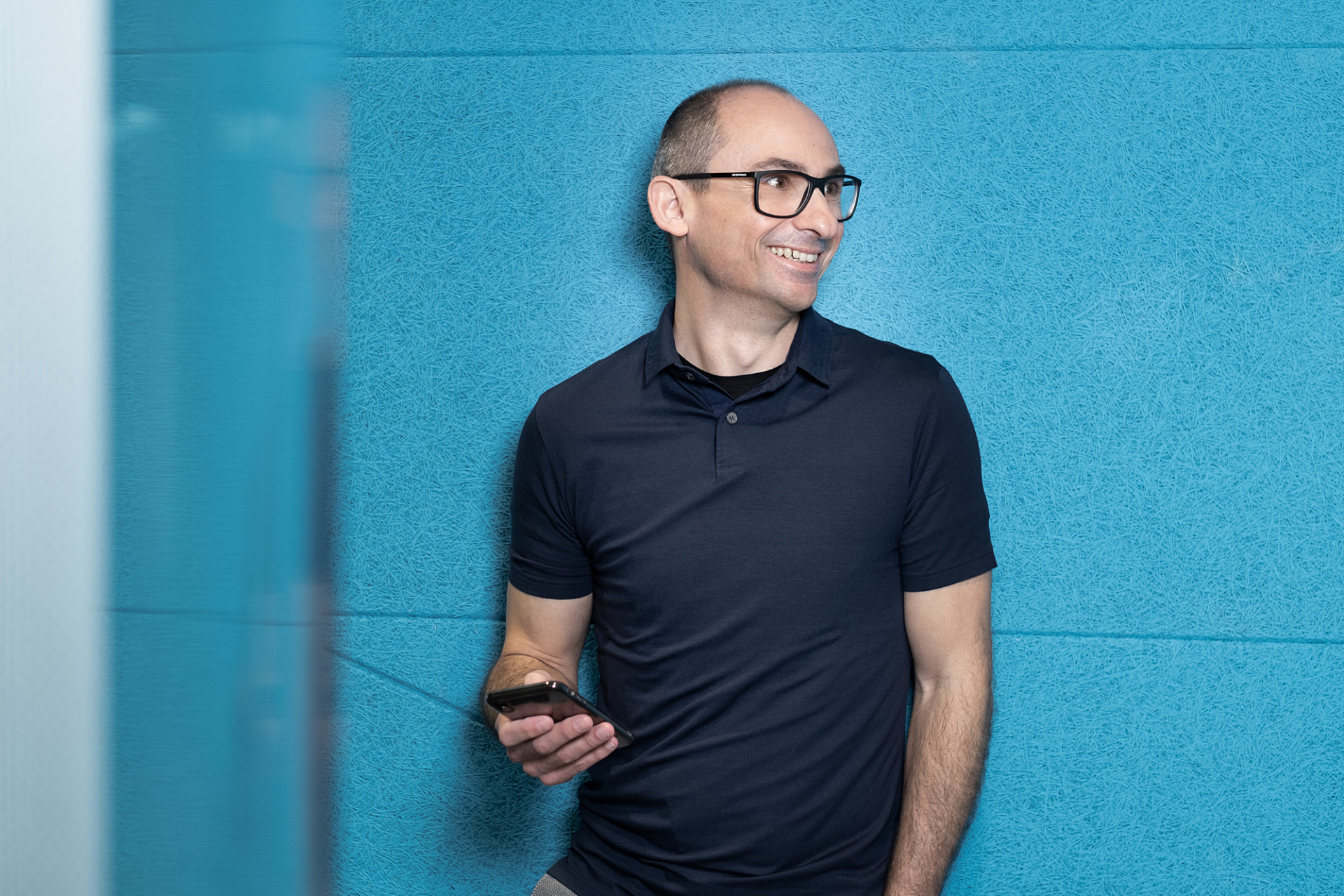 Winterhafen Office
Our office is right next to the beautiful Danube and only a few steps away from our Engineering Headquarters. Here, we focus on marketing, sales, and support.
Chill out area
Our terrace is perfect for catching some air during meeting breaks, enjoying the sun, or having a tasty barbecue with teammates.
Ready, set, goooo!
We enjoy getting an adrenaline rush during a race in the e-go-kart arena next door.
Pool time anyone?
We enjoy hanging out at our office chill area called the "pool", a space with wave-shaped seating possibilities.
Take a look inside the office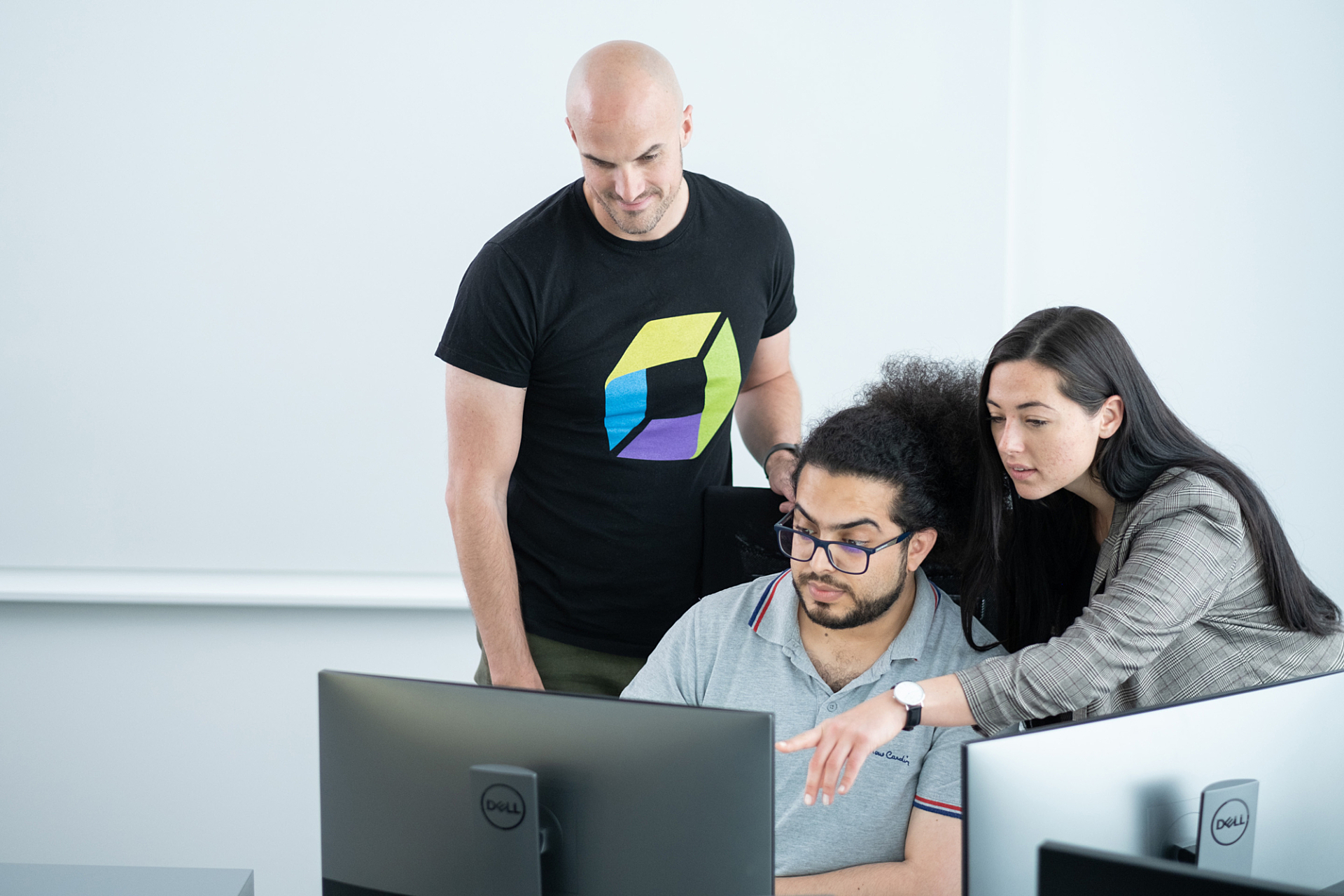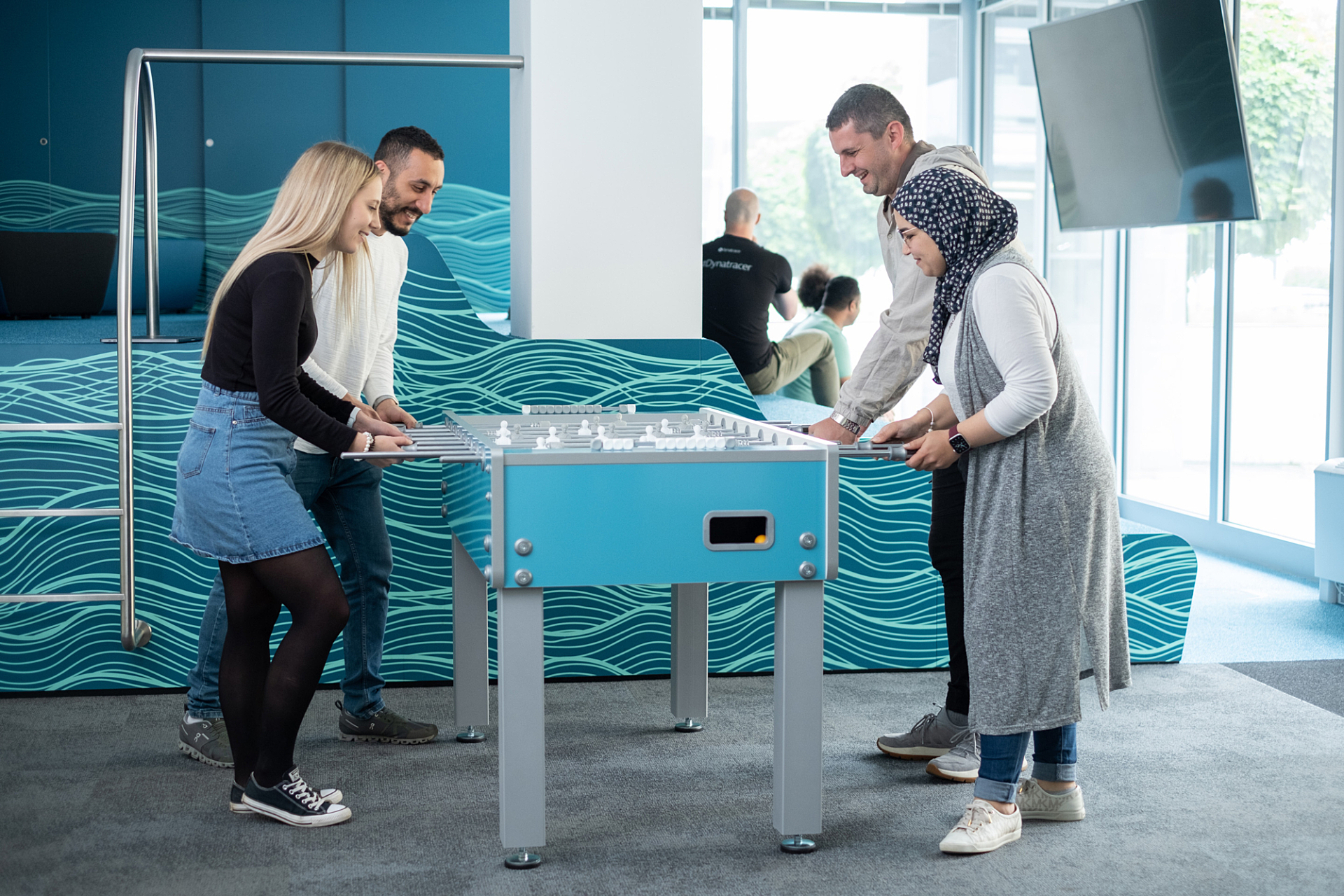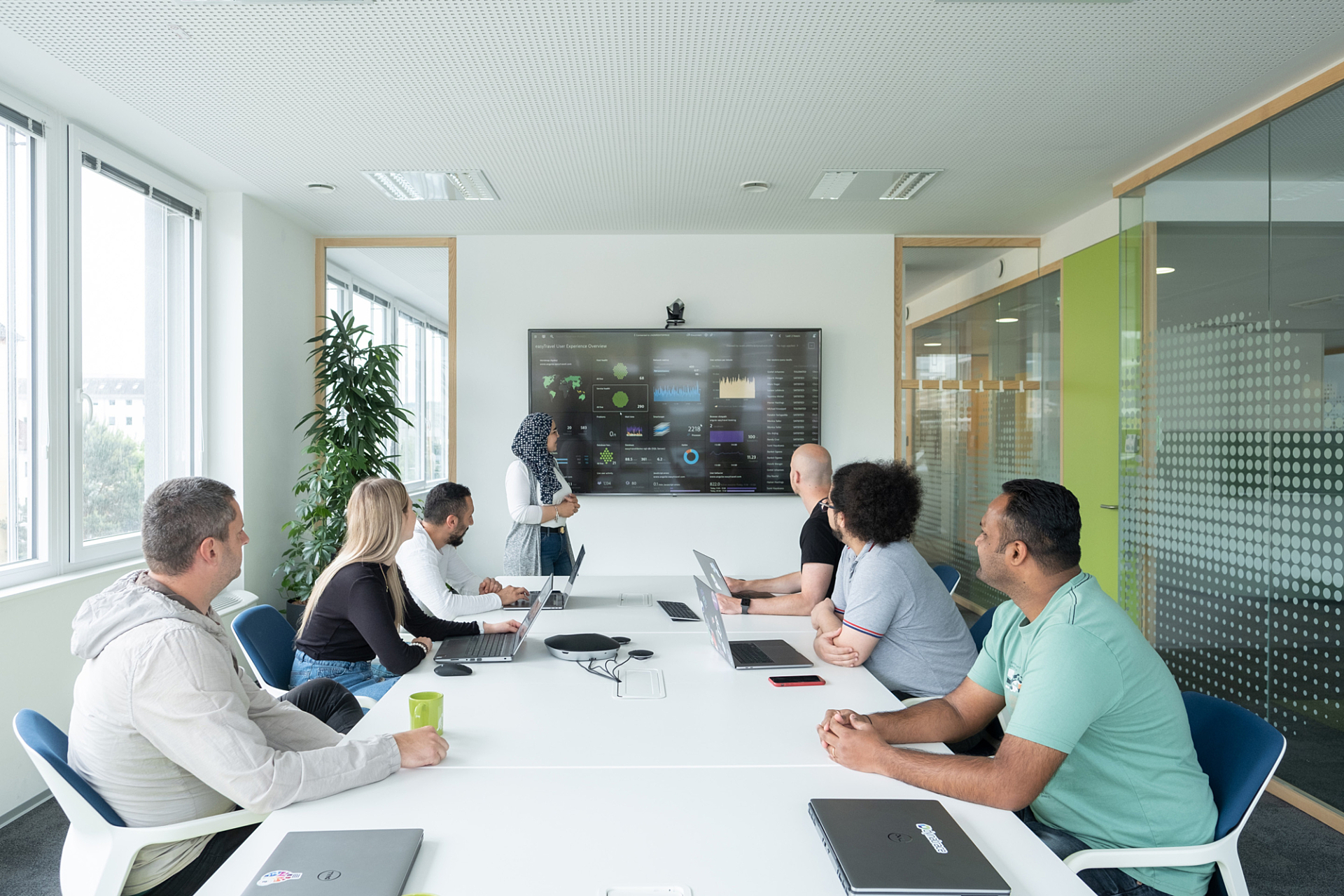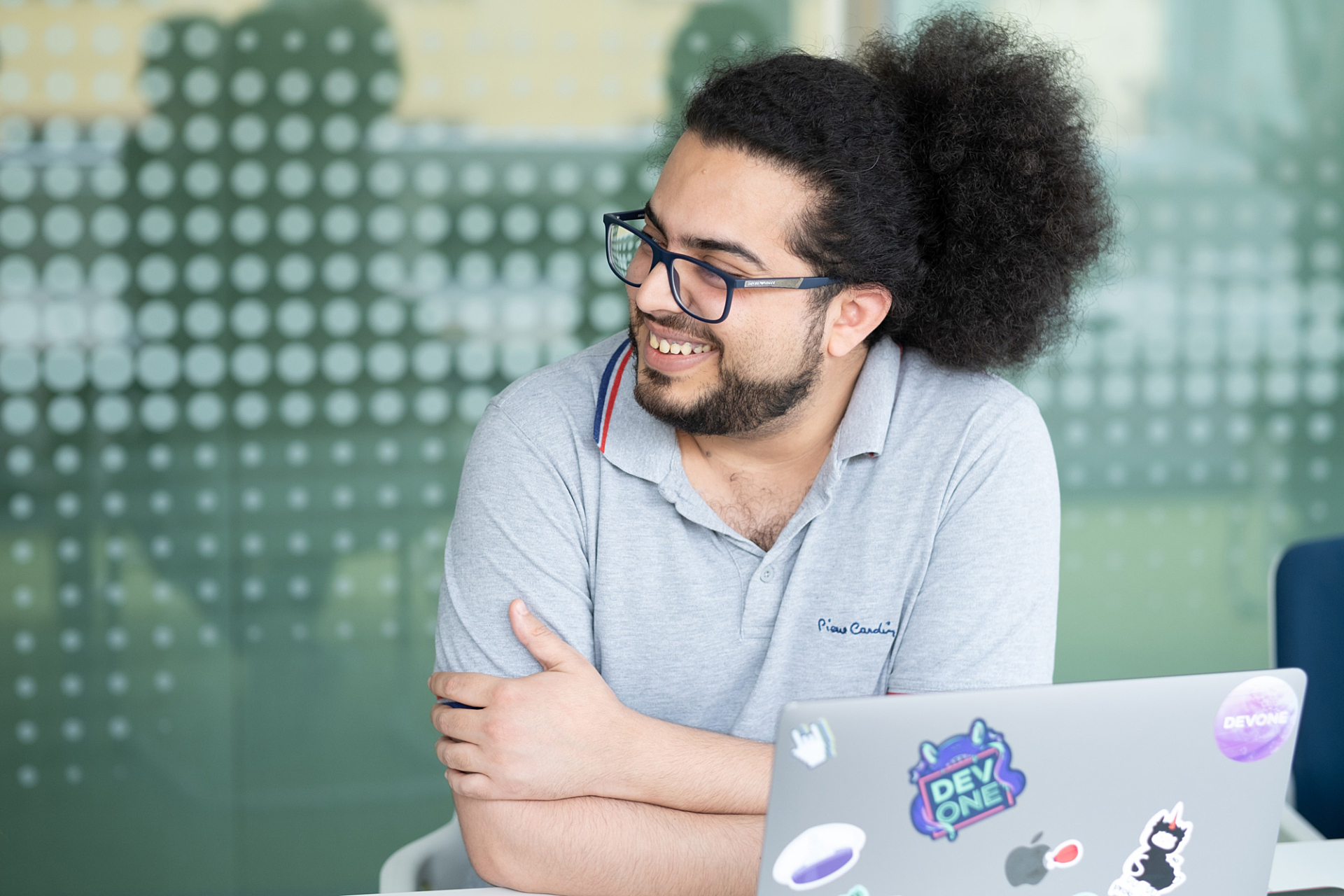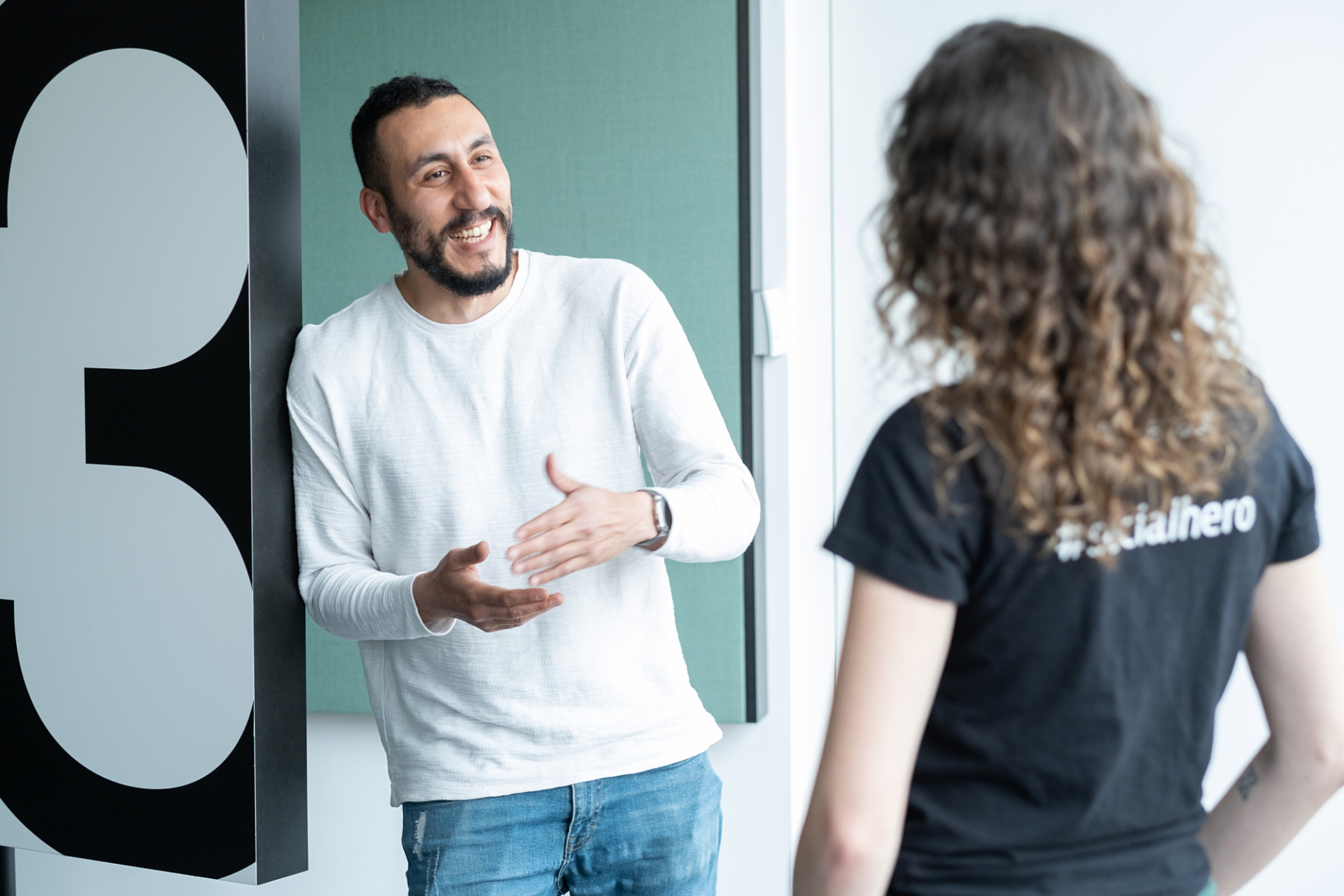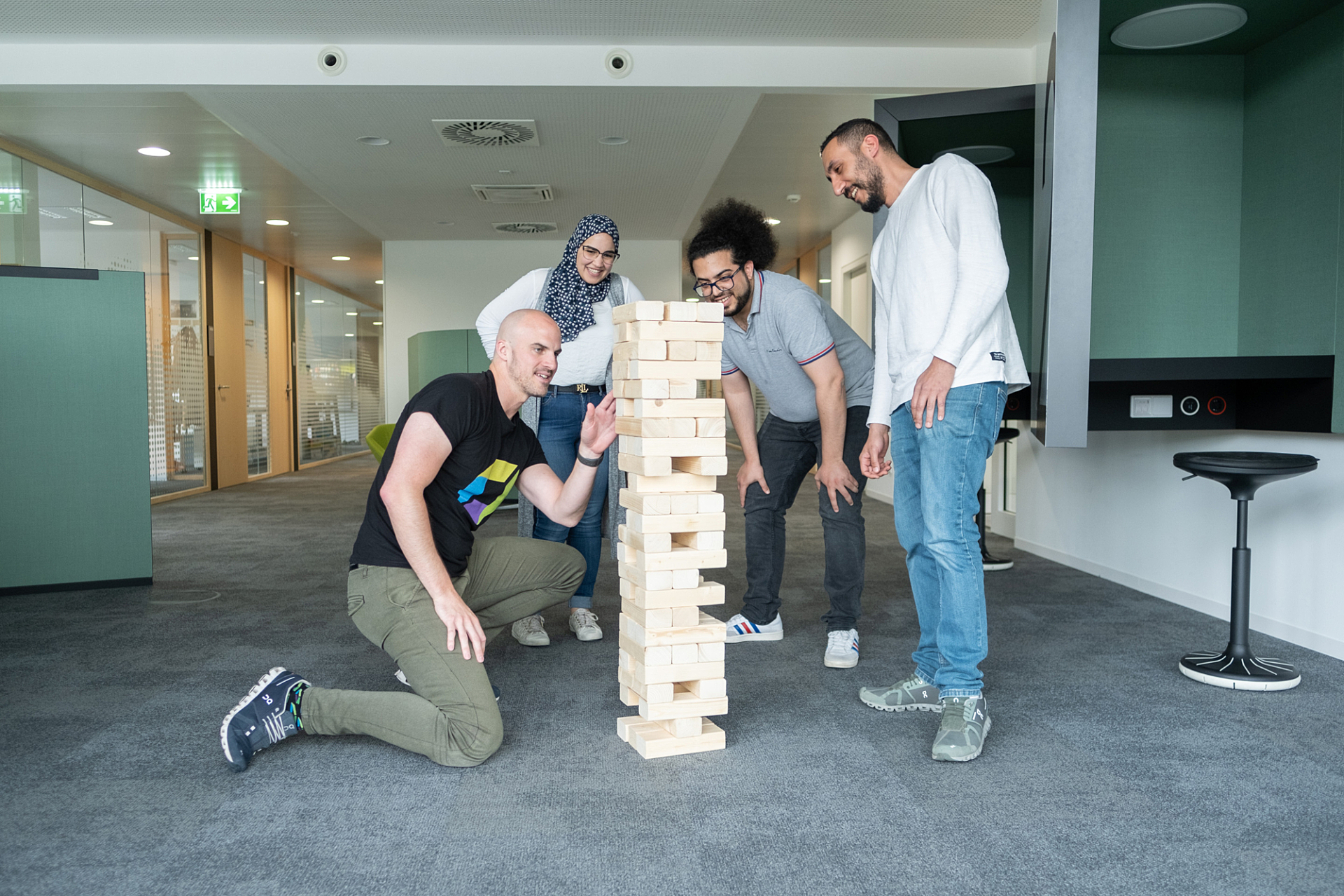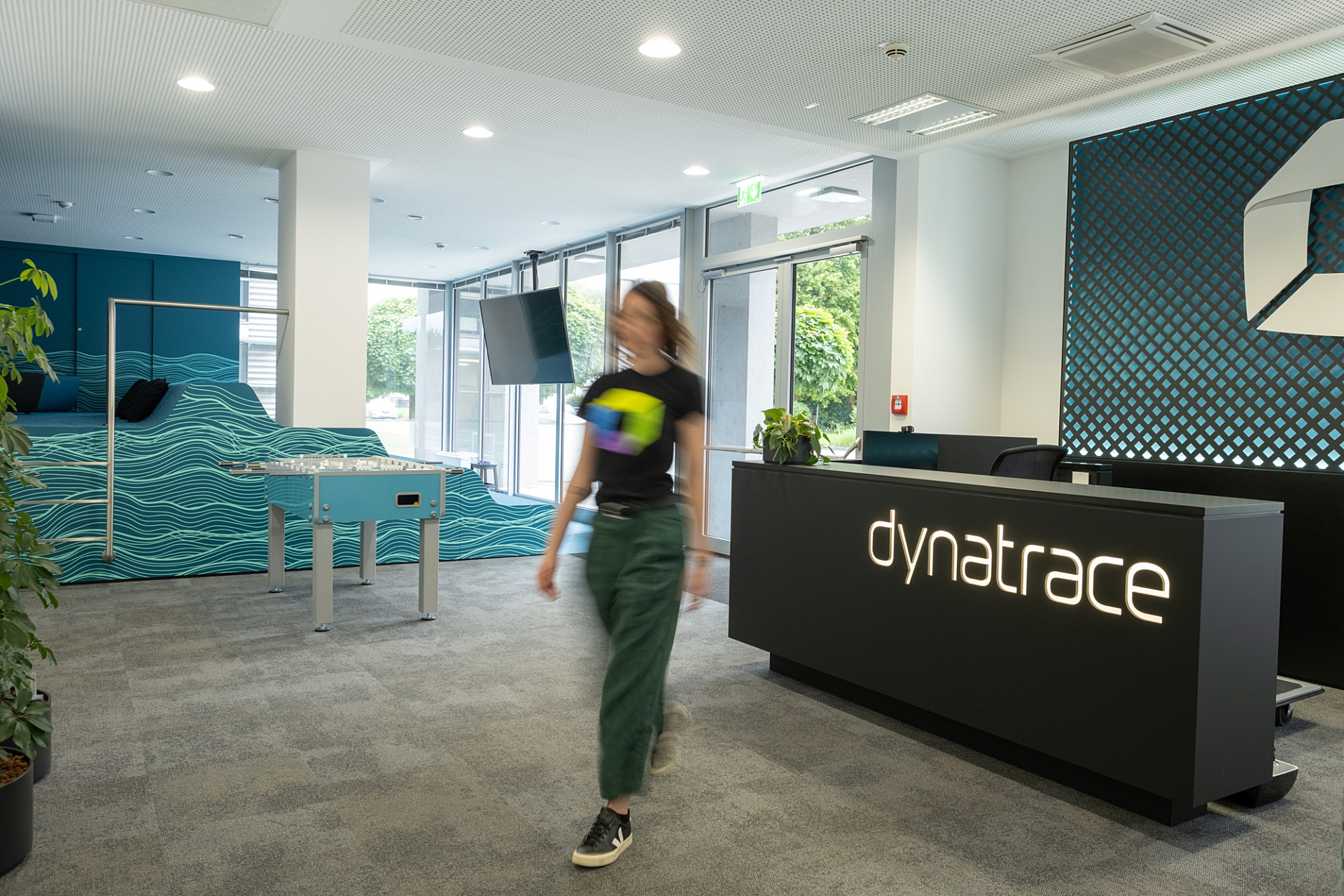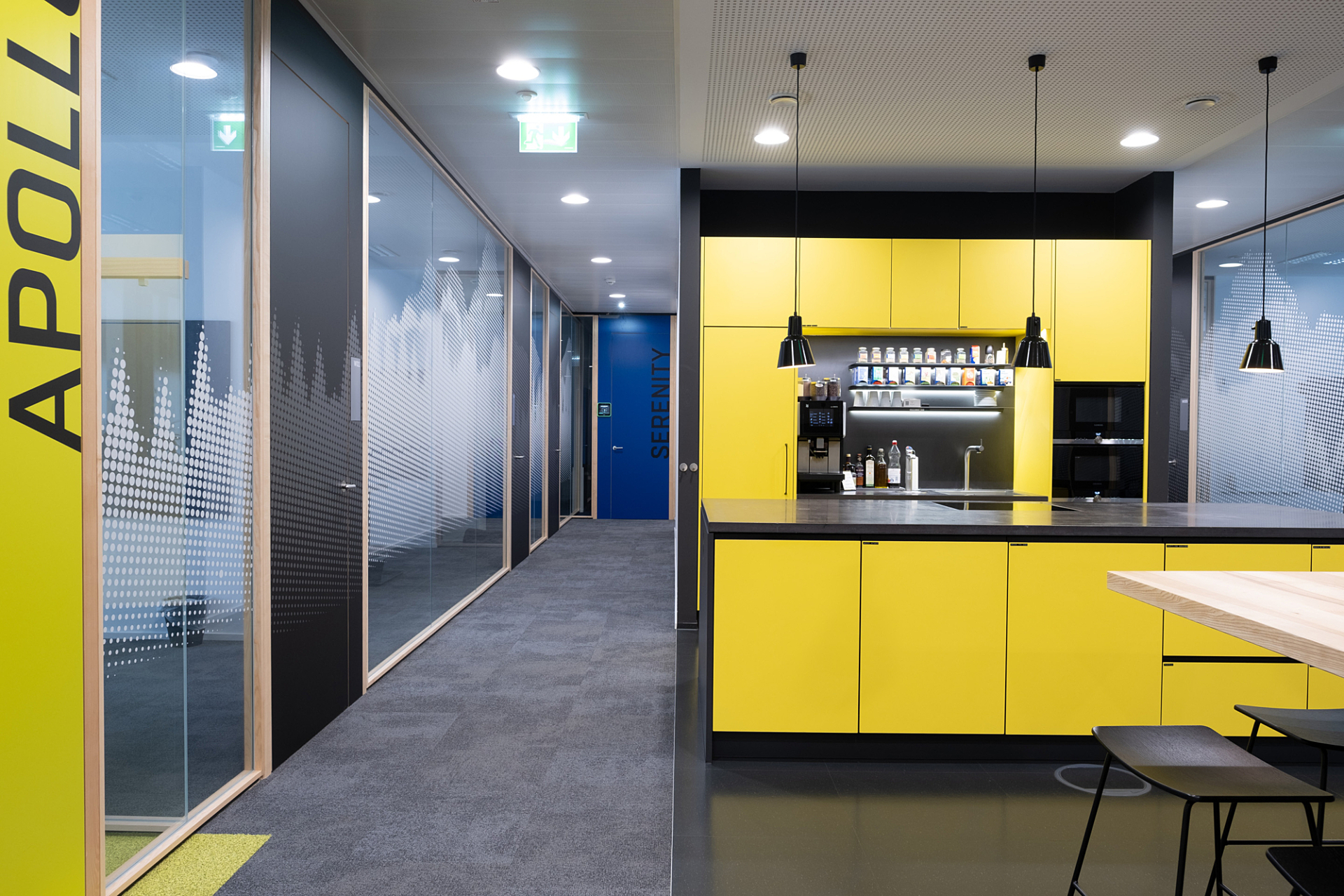 Research Lab
Fully automated, self-healing, and self-protecting software is our vision for the future. To advance application-oriented research in the field of software intelligence, Dynatrace has established a Research Lab on the campus of the Johannes Kepler University. Our engineers and researchers collaborate to build next-generation technologies that help companies run better, safer, and more innovative software.
Slide to work
Staircases are out of fashion. Take the slide from the first to the ground floor.
Inspiring environment
Our lab is in an open space surrounded by other companies researching technologies of the future
Campus feeling
Our research lab is located on the campus of the largest university in Upper Austria. There's always something happening here!
Start something new in Linz
Benefits and perks
We believe in providing the environment and resources that will help you push boundaries, tackle challenges, and drive innovation, while staying happy and healthy, and balancing all that's important to you. Have a look at some examples of how we care for Dynatracers.
Flexible working models
Ways of work that offer you the flexibility you need, ranging from full remote options to hybrid ones combining home and in-office work.
Flexible working hours
Choose from various different working time models, and pick the one that fits your needs best.
Employee Stock Purchases Plan
Purchase company stock (NYSE:DT) at a discounted price twice a year and become a shareholder.
Relocation support
Let our relocation support team help you with your move and arranging language courses, if needed.
International & diverse
From meetings to small talk—Dynatracers come from many different cultures and speak many languages but English is the one that connects us.
Wellness Days
Company-designated extra paid days off for you to recharge batteries, pursue hobbies, or just relax.
Sabbatical
Achieve some personal goals or try something new with a special working time model for a longer period off work.
Volunteer time off
Receive a day of paid volunteer time off per year, so you can support your local community however you'd like.
Personal & Professional development
Learn and grow by attending conferences, or exploring internal trainings and online courses.
Innovation Days
Enjoy quarterly Innovation Days, in which you get to spend 24 hours on a passion project alongside your colleagues.
Latest technologies
Do your best work with the latest technologies, tools, and equipment.
Family support
Enjoy maternity and paternity leave, as well as a smooth return and flexible hours after your leave ends.
Pack your bags
Linzertorte. Grottenbahn. Pöstlingberg. Salzkammergut. Linz.
Whether it is a stroll through the beautiful old town, a cocktail on the lively promenade next to the Danube, or a journey into the future at the Ars Electronica Center—Linz will cast its spell on you. Sounds like the right spot for you? We're happy to help you relocate.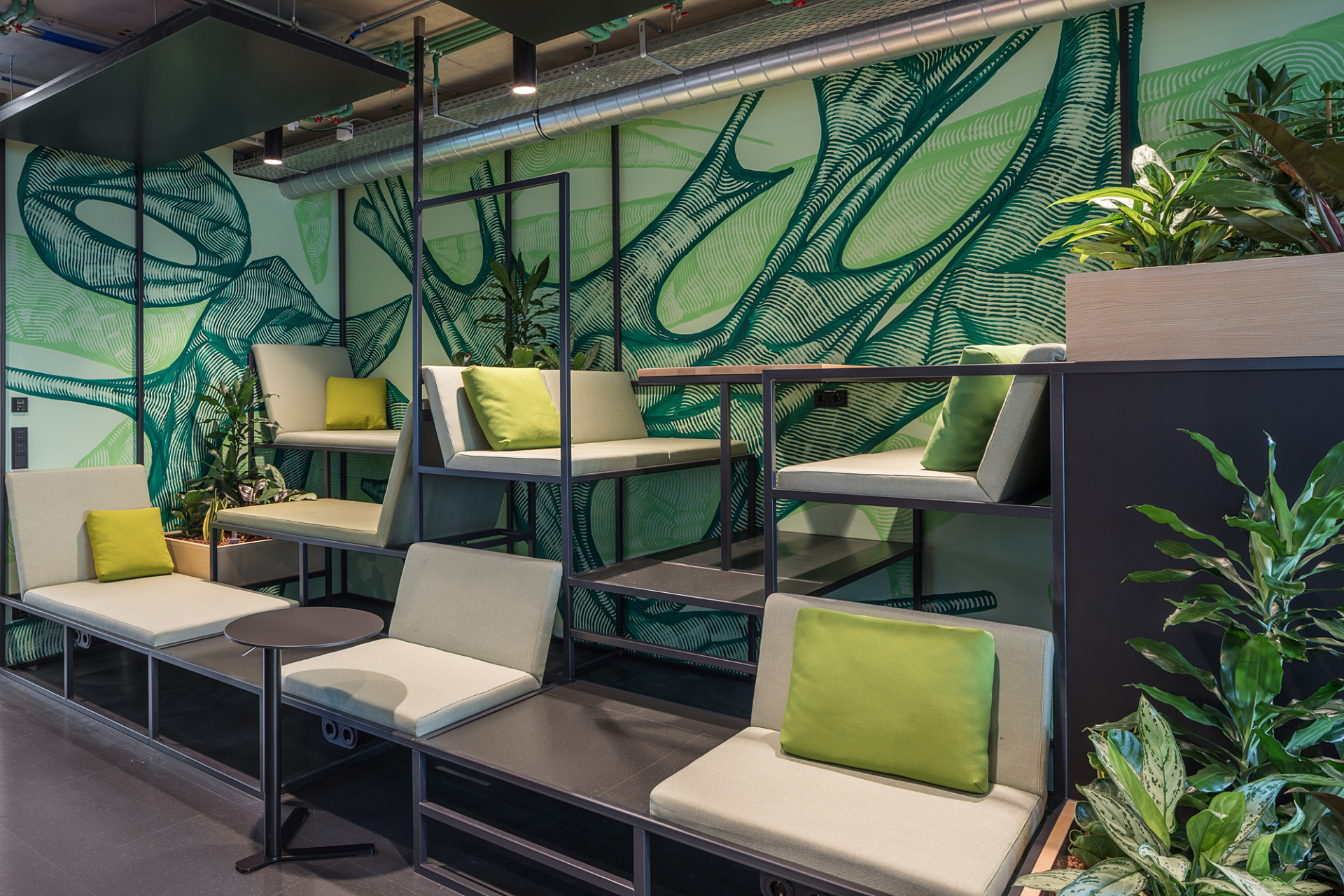 Get in touch
If you can't find the answers to your job-related questions on our careers site, send us an email to careers@dynatrace.com—we're happy to help!
Dynatrace Austria GmbH - Engineering Headquarters
Am Fünfundzwanziger Turm 20, 4020 Linz, Austria
Dynatrace Austria GmbH - Grünwinkel
Altenberger Str. 81, 4020 Linz, Austria
Dynatrace Austria GmbH - Winterhafen Office
Hafenstr. 35, 4020 Linz, Austria
Dynatrace Austria GmbH - Research Lab Linz
LIT Open Innovation Center
Altenberger Str. 69, 4040 Linz, Austria
T: +43 732 908208
E: hello.linz@dynatrace.com
Other locations
You can find us all across the world. Make sure to explore our other Dynatrace offices and find the right place for you!