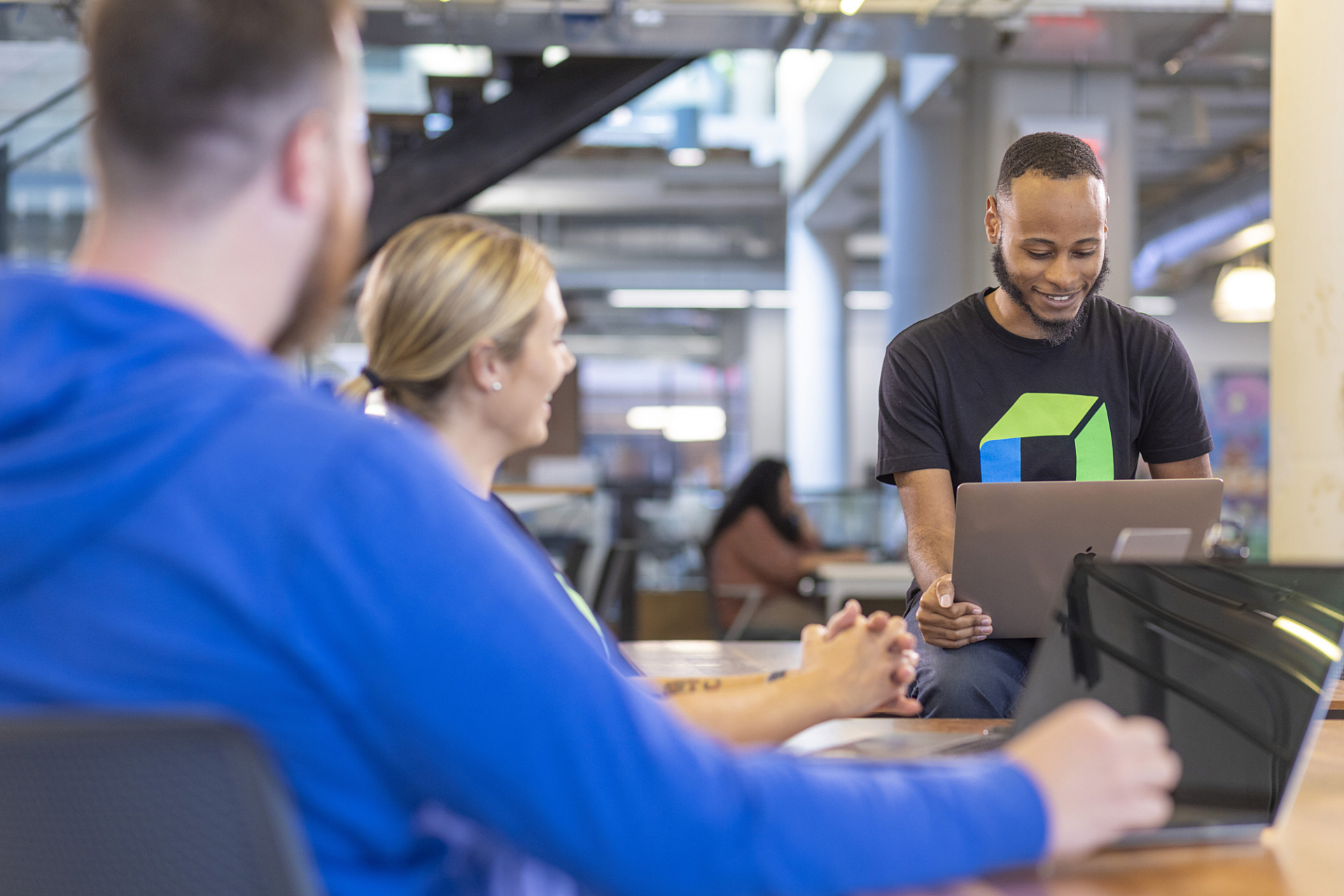 Working while studying
Whether you join our team part-time while studying, decide to write your thesis with us, or join as an intern—we promise to mentor, challenge, and push you to grow, while having fun along the way.
Ready for an adventure?
Explore the many possibilities to combine your studies with working at Dynatrace.
Internships
Start here, go anywhere. Work in Java and dive into Angular development as part of our engineering team, or turn insights into awesome experiences in sales or marketing—our interns don't make coffee, but they'll drink plenty of it as they grow and gain awesome experience. Join us in summer for a month or during the year for a longer period.
Talent Academy
Interested in a guided entry into our company? The Dynatrace Talent Academy consists of an 8-month program focusing on your development. Latest tools and software, expert talks, paired programming, and time for self-study are part of the program. Gain technical skills and grow beyond—we're existed to welcome you.
Part-time work
Gain valuable work experience, knowledge, and responsibility part-time while you continue your studies Here, you'll be part of a team, own projects, and contribute to the value we create for our customers. Plus, our hours are flexible, so you can keep your work-life balance intact.
Thesis cooperation
If you're motivated to write your thesis (Bachelor, Master, ...) on issues with real-life use-cases and impact, team up with us. We have a set of exciting themes lined up, are curious to hear about your ideas, and are happy to work it out together with you. You'll find great resources, amazing mentorship, and the flexibility you need to work and study at the same time.
Research & Ph.D.
Dynatrace Research offers many possibilities for researchers and engineers, as well as support you with your Ph.D. From research areas like observability data storage and real-time data analytics to machine learning and cloud-native security, we want to bring your scientific ideas to life and support your journey to becoming a recognized expert in your field.
But yes, we could tell you anything
Hear from Dynatracers who went this path, joining us part-time while studying, cooperating in writing their thesis or are working towards getting their Ph.D. Get some first-hand insights into working at Dynatrace while studying.
Check out current opportunities
A galaxy full of information.
Your questions answered.
Our team is always busy attending (virtual) career fairs, holding webinars, and sharing know-how and experiences wherever we "go", eager to meet up with you.
Also, we've collected the most important FAQ for you in the video below—answered by our Austrian Recruiting Buddies Kerstin and Vanessa. Should any questions remain, reach out.